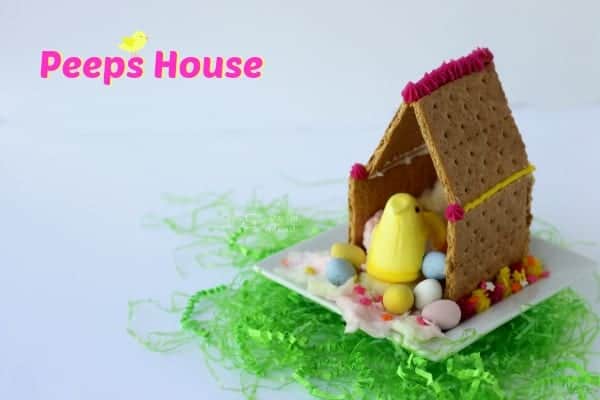 I really had a hard time trying to figure out how to categorize this fun little Easter idea I saw on Pinterest via Yesterfood! It's not a recipe, although it is made out of food. It's not really a craft, because you don't use your standard crafting supplies, even though it's pretty enough to display when you're done. So I came up with the overly generic term: Easter activity. I'm still not happy with it, so if you have a clever name for these adorable Peeps Houses, then by all means, leave me a note below in the comments! 🙂 No matter what you call them, these are easy to make and they taste yummy, too! 
Make your own Peeps House
Graham crackers (get the good name-brand kind because they are nice and thick and hold together better)
Frosting (I used white frosting for the "glue" and then piped on some decorative yellow and pink for fun)
Peeps
Cotton candy or edible Easter grass (I couldn't find the grass at my store, so I went with cotton candy for the nest. My kids were more than thrilled with my choice. Little sugar fiends.)
Candy eggs
Candy sprinkles
You will need 2 1/2 whole graham crackers to build the houses. I "glued" my crackers directly to the plate. I used one half for each side and one for the back. I was working with an impatient 3-year-old, so there wasn't any time to let the frosting dry and set. It's a bit of a balancing act, but it will work. Get the three crackers on the bottom set in place and then use two more leaning up against each other for the roof. Line the inside with cotton candy or edible grass and then place your Peep on the nest. Add some eggs, pipe on the decorative frosting and sprinkle with candy flowers. Ta da! Cute, edible Peeps houses! 🙂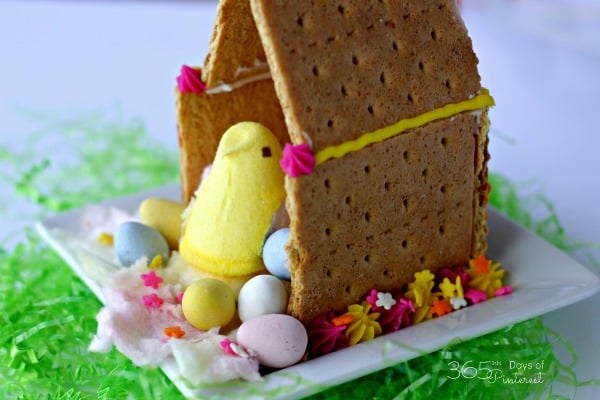 So you've seen my carefully staged and lit Peeps house. Now here's Charlie's. His isn't as "nice" but I think it's pretty darn cute. Or maybe it's just him. 🙂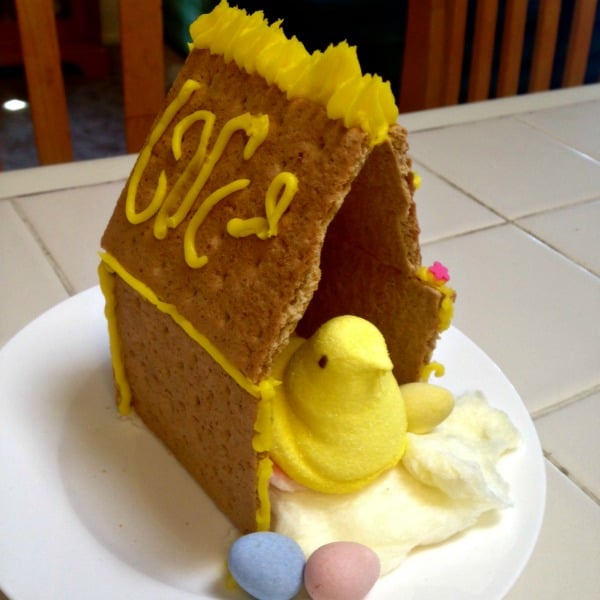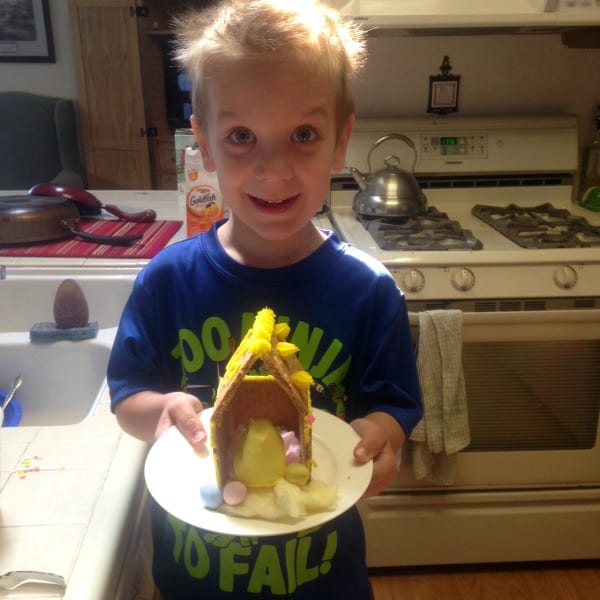 Speaking of the little hooligan, here's an Easter centerpiece I made out of candy eggs a few years ago. It looked really festive and pretty until he climbed up on the table and ATE IT. I'm beginning to see a theme here…
 Easter Candy Spring Centerpiece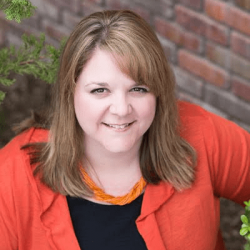 Hi, I'm Nicole!I love chocolate chip cookies, good grammar, and trying new things. Pinterest is my happy place. Come follow me down the rabbit hole!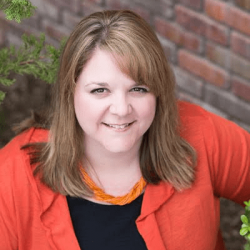 Latest posts by Nicole Burkholder (see all)