This post may contain affiliate links. Please see my full Disclosure Policy for details.
I am NOT a seamstress. I have never sewn a thing in my life. Actually, that's not quite correct. My mom tried to take me to a lady who taught sewing and we even went as far as buying lovely fluorescent orange material (give me a break, it was the early 90's) and a skirt pattern.
I remember really not understanding how in the world these pieces we cut were supposed to fit together and create something to wear. The material languished in my room until my mom finally took it all to the teacher and she finished it for me.
I think she hoped I would try again when I was older, but I just have never had the ability or the interest. So now, the words "no sew" always catch my eye. 🙂 This No Sew Bolster Pillow was an easy little home decor project right up my alley.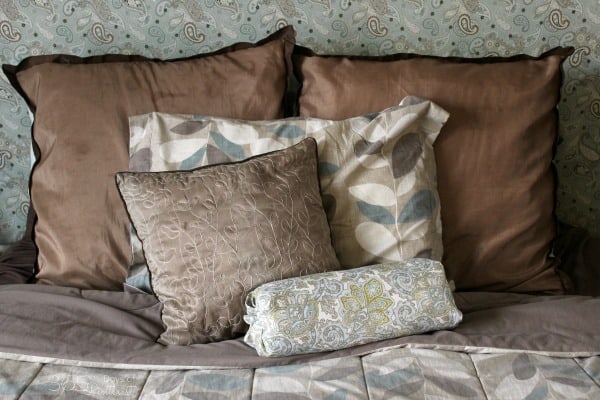 I recently purchased some fragrance pearls to add to my laundry. The lavender scent brings to mind the sleepy-time lotion I used to rub on my babies' skin when they were little. We also used to have lavender-scented massage oil that was so relaxing.
Since the scent of lavender makes me think of cozy snuggles in a warm bed, I decided to make a new bolster pillow for our bed. I washed the fabric and used the in wash scent booster. Then I put together my no sew pillow in just a few minutes!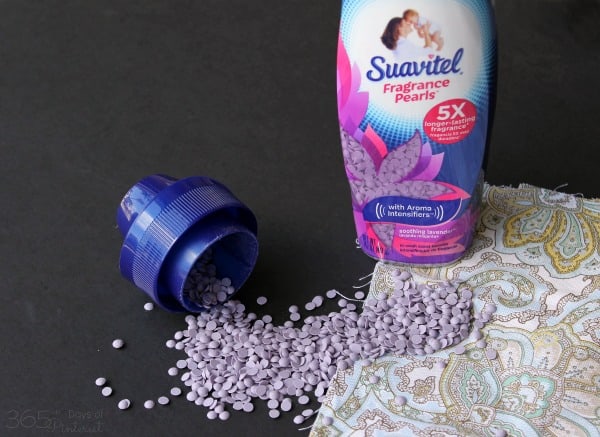 No Sew Bolster Pillow
What you'll need:
roll of quilt batting tied up or even an old towel rolled up around a paper towel tube
fabric remnant wide enough to wrap around your form (mine was about 2′ x 3′)
rubber bands (I used hair bands)
optional: hot glue or fabric glue
What to do:
First, lay out your fabric on a flat surface, print side up. Fold the raw edges under.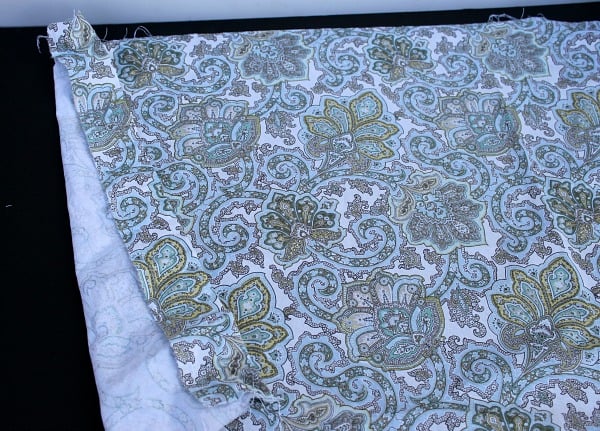 Then, gather the edges as evenly as possible (I folded it in a loose accordion style) and tie off with a rubber band.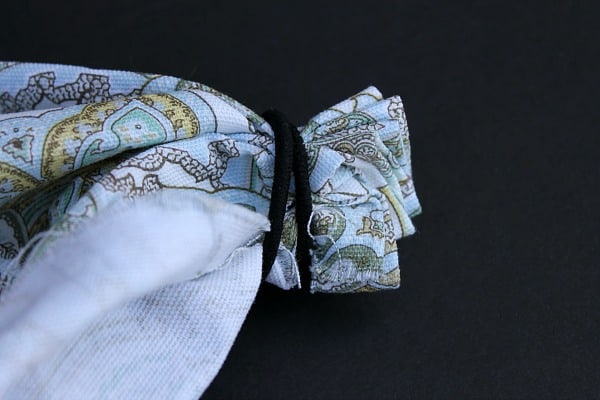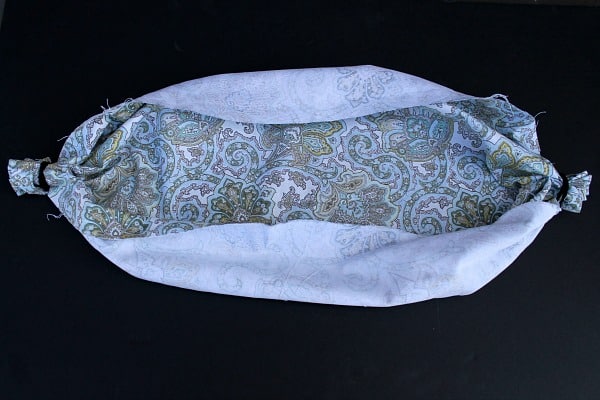 Flip the fabric inside out to create the "pocket" for the pillow form.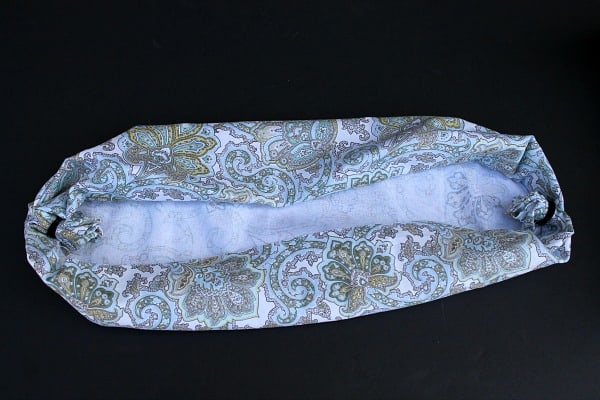 Stuff the pillow form inside the fabric and then tuck the rubber banded ends into the center of the pillow roll.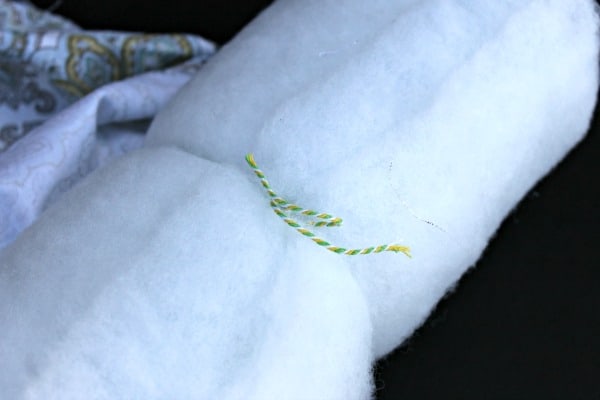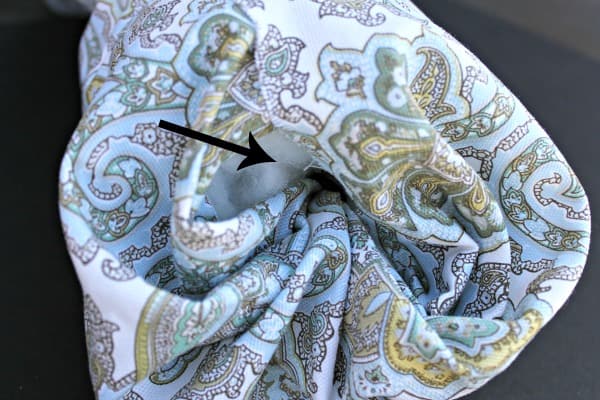 Tuck one end of the rolled fabric under the other and use hot glue or fabric glue to fasten it if desired. You can also just leave it folded under, but tacking it closed somehow will give you a bit more stability and longevity.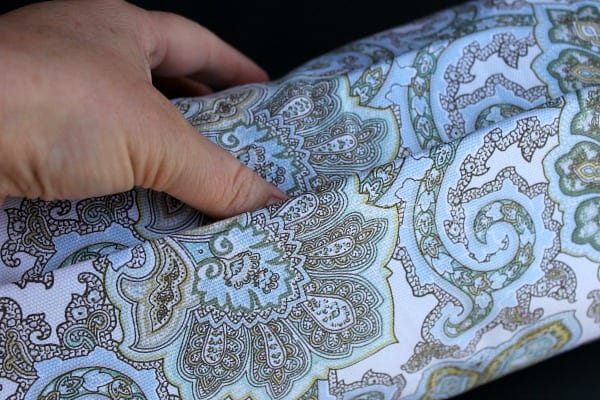 This pillow cost less than $5 to make and only took about 10 minutes to put together after I figured out how to get it rolled up without being inside-out. 🙂 I love that it smells like lavender. It makes me want to lie in bed and snuggle with my kids and hubby.
This post was originally sponsored by Suavitel.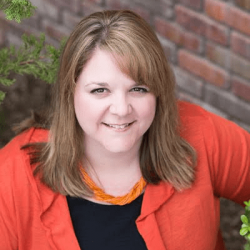 Latest posts by Nicole Burkholder
(see all)