This post may contain affiliate links. Please see my full Disclosure Policy for details.
I participated in an Influencer Activation on behalf of Influence Central for Honeysuckle White. I received complimentary products to facilitate my review as well as a promotional item to thank me for my participation. #SimpleTurkeyDinners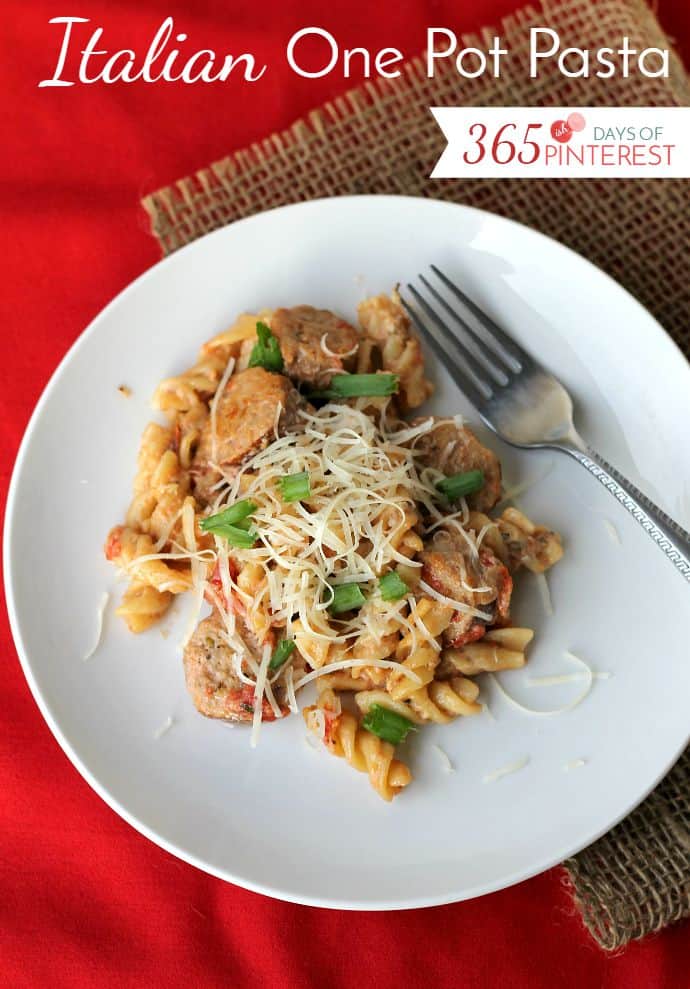 I love it when I find a new recipe that I actually enjoy so much I will put it back on the menu again. We probably all have those typical stand-by dinners we default to when time is tight and creativity is running low: tacos, pancakes, hamburgers, spaghetti. They are good in a pinch, but meals can get boring pretty quickly. I think the reason we have our favorites is partially because the ingredients are easy to remember and we already have most of them in the pantry. I have tried HUNDREDS of new recipes since starting this blog, but only a few have made it back to be eaten again and again. One of my favorites is One Skillet Pasta. We have it at least once a month. This week, I decided to change it up just a little bit and give it some Italian flavor using Honeysuckle White turkey sausage.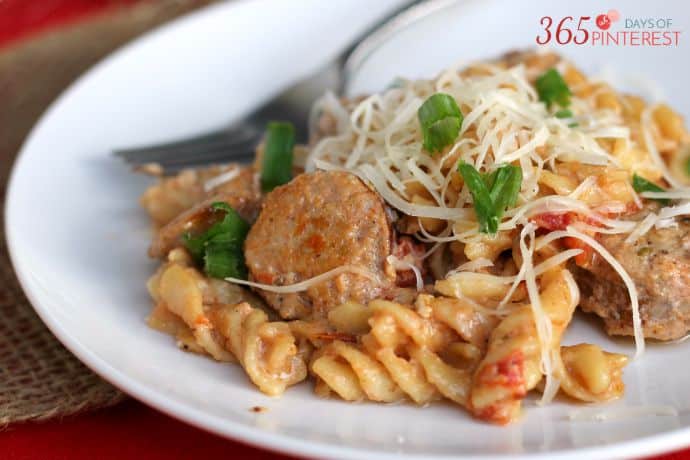 You would never know this sausage was made with turkey! I love that it's such a versatile meat and can replace beef or pork to make a meal healthier. Any time I can cut calories without losing flavor is a win in my book!
Italian One Pot Pasta
Ingredients
1

pkg

20 oz Honeysuckle White Mild Italian Turkey Sausage

2-3

garlic cloves

diced

2

cups

chicken stock

1

cup

heavy cream

1

can

15 oz petite diced tomatoes

2

tbsp

dried oregano

8

oz

rotini pasta

uncooked

1

cup

mozzarella cheese

Parmesan cheese and green onion or parsley for garnish
Instructions
Heat 1 tbsp oil in a large skillet and add sausage links. Brown on both sides and then add 1/4 cup of water to the pan and cover. Continue cooking sausage until most of the water has evaporated and the links are brown all the way through. Remove sausage links from the pan and cut into slices. Return slices to the pan.

Add garlic to the sliced sausage and cook for 2-3 minutes.

Pour in chicken stock, heavy cream and diced tomatoes (do not drain the tomatoes)

Stir well and add dried oregano and the uncooked pasta.

Cover and simmer until pasta is tender, about 10 minutes.

Stir in cheese and allow to melt.

Serve with Parmesan cheese and garnish with green onions or parsley
There you have it! In less than 30 minutes, you can have a healthy and delicious meal on the table for your family. Not spending hours in the kitchen frees you up for more important things during the back-to-school transition. You know, like finding that pair of shoes that always seems to be missing, or signing homework binders and working on "getting to know you" projects for school! 🙂
This isn't a recipe, but I wanted to add that I also tried a large Honeysuckle white bone-in turkey breast. I roasted it in my slow cooker with some potatoes for Sunday dinner. It was way too hot to have my oven on for hours, so I figured that was a good way to go. Just make sure you cook the turkey to an internal temperature of 165. I made turkey gravy with the drippings in the bottom of the crock and we had turkey, mashed potatoes and green beans for one meal. Then I took the leftovers and shredded the meat. (Be sure to remove the skin after cooking.) With that shredded meat, I've had a turkey wrap for lunch, an open-faced turkey melt with avocado for dinner and last night I made the most delicious little turkey tostadas with black beans, corn, roasted salsa and more avocado!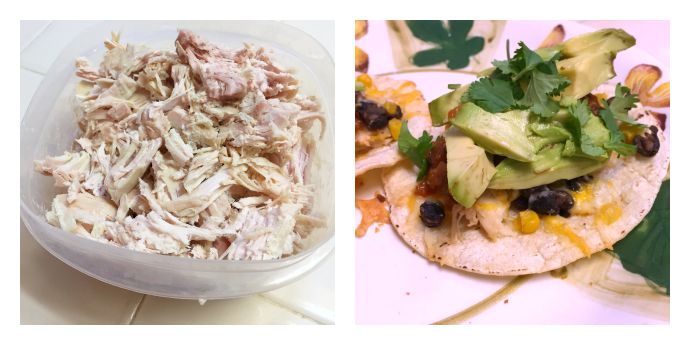 What I'm saying is, turkey isn't just for Thanksgiving! Don't be intimidated by the bone, either- it keeps the breast moist and flavorful. Just pair it with big bold flavors and enjoy several meals out of one night's work! What are some your favorite ways to use turkey? Do you replace ground beef with ground turkey? Make a large meal and then eat the leftovers for a few days? Or do you like turkey sausage for pizza and pasta? Now available from Honeysuckle White turkeys (raised without growth-promoting antibiotics) are ground turkey, sausage, tenderloins, burgers and more. There's no limit to what you can do with your favorite dishes!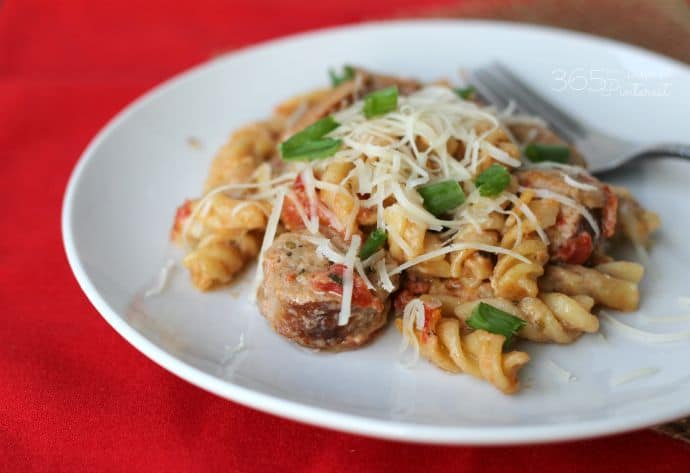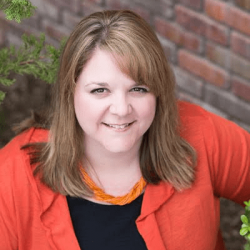 Latest posts by Nicole Burkholder
(see all)