This post may contain affiliate links. Please see my full Disclosure Policy for details.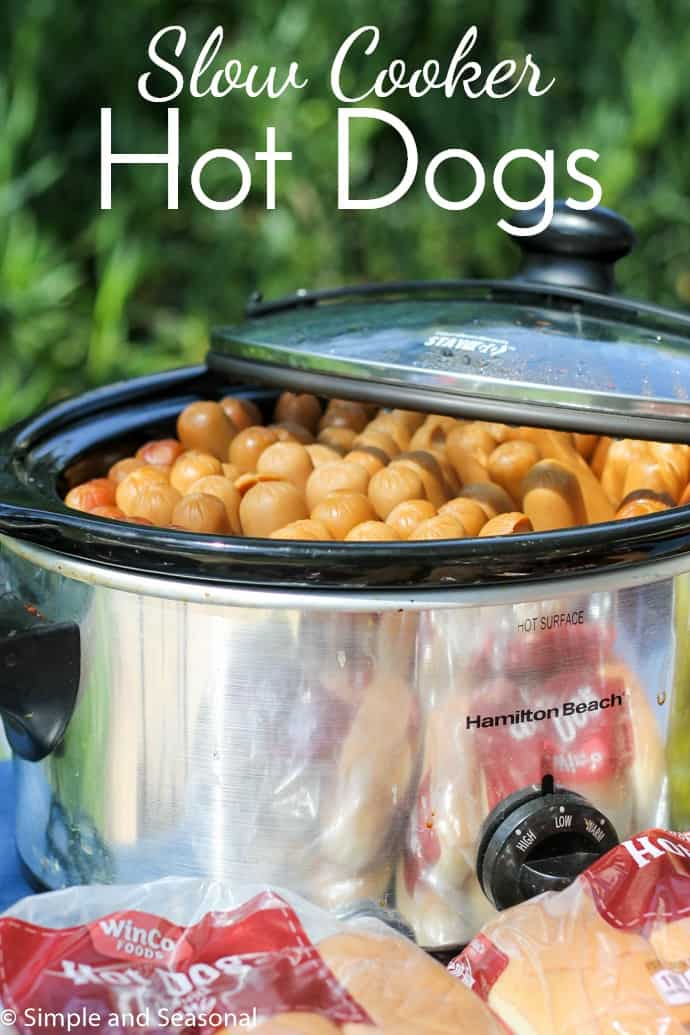 Not everyone wants to be stuck behind a grill during the picnic! If you have to cook hot dogs for a crowd, there's an easy way to do it-in the slow cooker! Crockpot Hot Dogs are a thing, and they are delicious!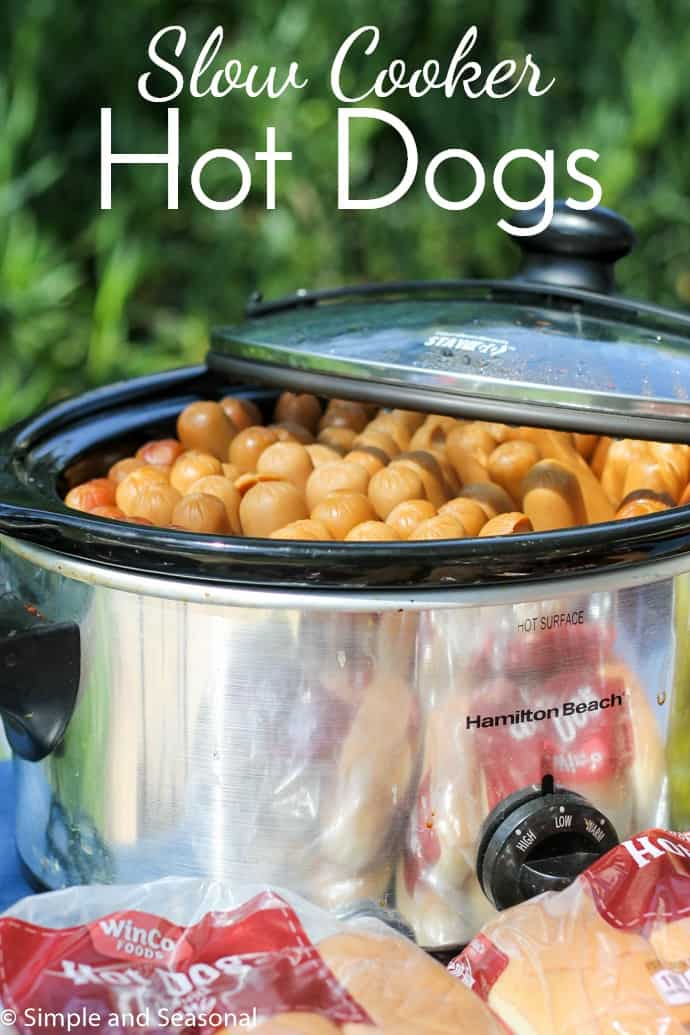 It's summertime and the outdoor grilling season is in full swing. But not everyone wants to be stuck behind a grill during the picnic! If you have to cook hot dogs for a crowd, there's an easy way to do it!
This is perfect for concession stands at ball games, after-church activities or birthday parties that have you busy doing other things.
The best part is the hot dogs turn out great! They taste just like they've been steamed on those special rolling racks you see at hot dog specialty shoppes. Set up a fun table full of creative hot dog toppings and you have your own self-serve hot dog bar without babysitting the grill!
Can you make smaller batches of hot dogs?
Slow cookers work better when they are full (the heat distributes more evenly) so it's best to either do a large batch of hot dogs or opt for a smaller (3 qt.) Crockpot for cooking.
Won't the hot dogs fall over as the pot empties out? How do you keep them standing up?
If the slow cooker pot isn't completely full, just lean to the hot dogs against the walls of the pot. They stand up well, even when there are only a few left!
How long will the hot dogs stay warm?
It takes about 2 hours for them to heat through completely. After that, they will stay warm as long as the Crockpot is plugged in and switched to the "warm" setting. However, once you start opening the lid to serve, it's hard to keep the heat in, so it's important to keep it plugged in the whole time.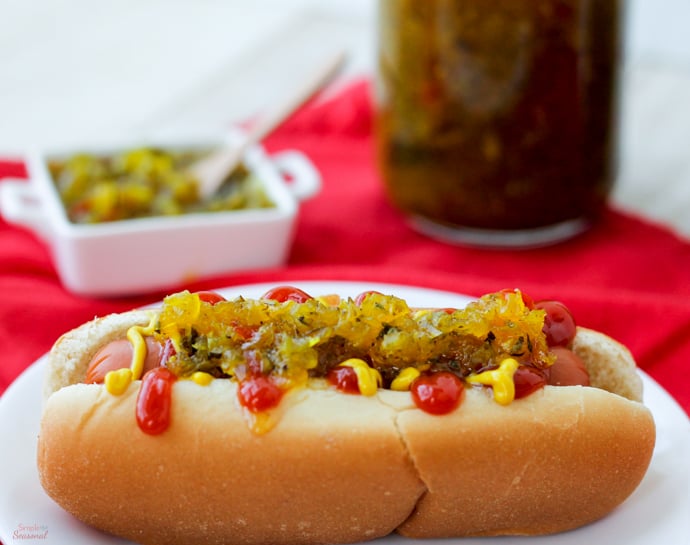 Hot Dogs for a Crowd
60 hot dogs, standard length for a 5 quart crockpot
Stand the hot dogs up on their ends and cover.
That's it. Really. Do NOT add water. This will make them split. They will steam beautifully in their own juices!
Cook on low for 4 hours or high for 2 hours. You can leave them on warm once they are heated through and you have hot dogs for a crowd and ready to eat for the entire party!
How easy is that? I wish there was some way to take an electrical outlet to the beach or camping! 🙂 Although, part of the fun of camping is roasting hot dogs. This is just WAY cleaner and you don't end up with fifteen hot dogs "dropped" in the fire pit.
Don't forget the toppings! Try this yummy Crockpot Hot Dog Chili or my mom's famous Zucchini Relish!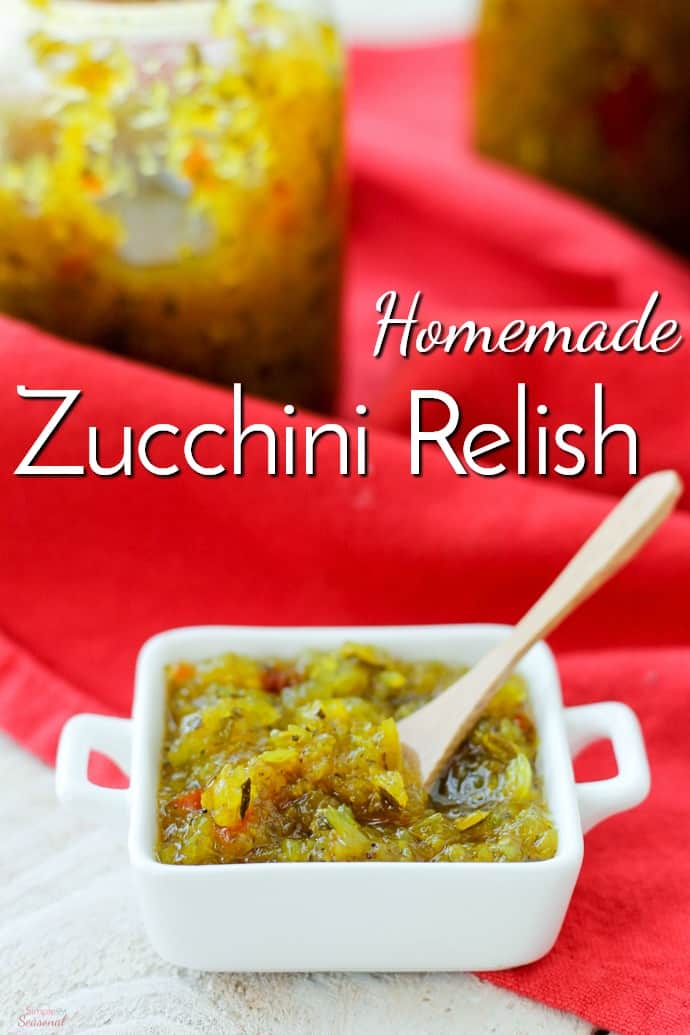 If you don't want to go with the traditional hot dog, you could always try these delicious pretzel dogs!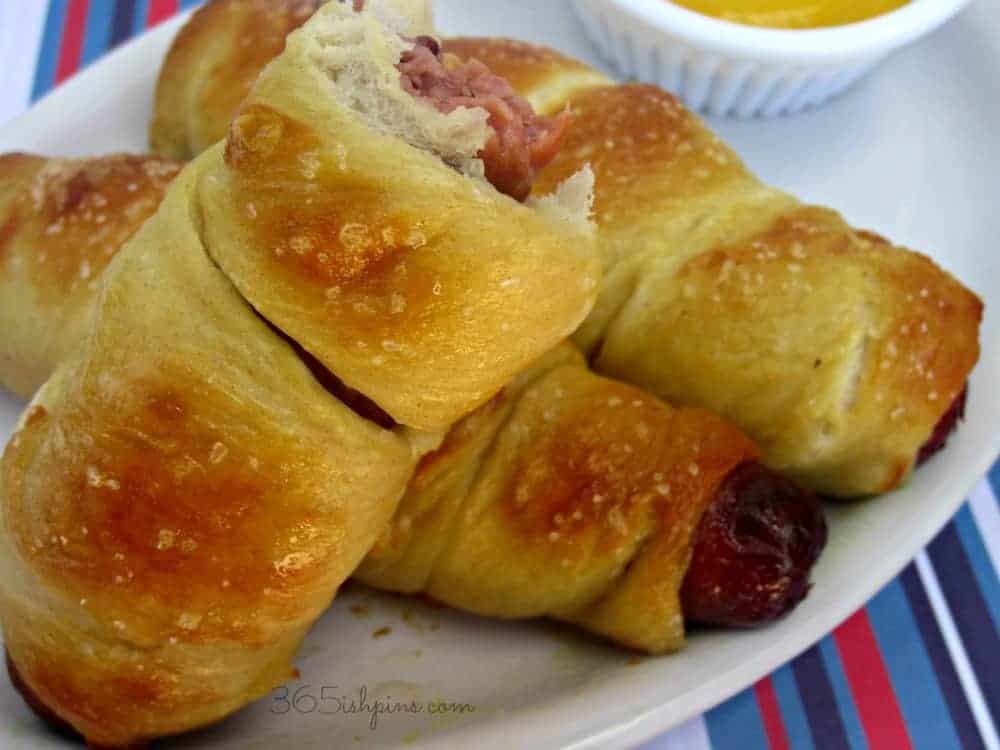 What about you? Do you cook anything "different" in a slow cooker? Leave a comment and let me know.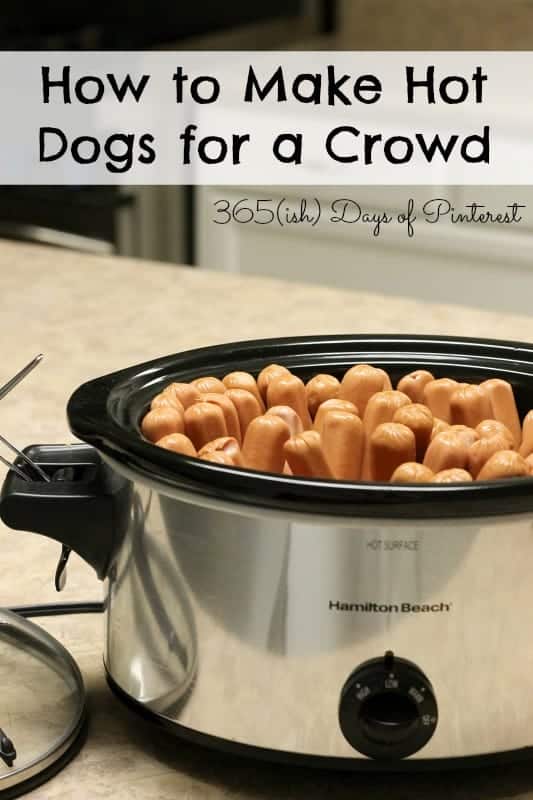 This post was updated on 8/1/17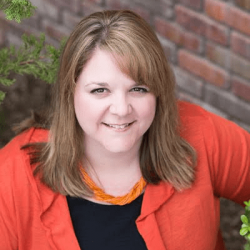 Latest posts by Nicole Burkholder
(see all)