This post may contain affiliate links. Please see my full Disclosure Policy for details.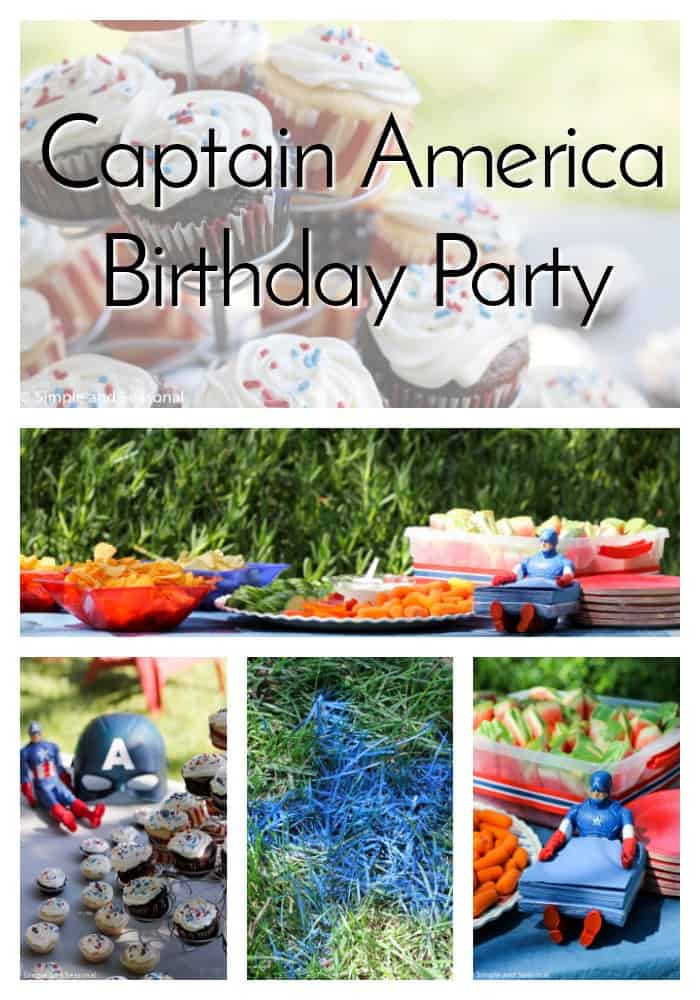 If your child's going to look up to a superhero, Captain America is probably the best one out there. Celebrate with a Captain America birthday party this year!
When the whole world tells you to move, your job is to plant yourself like a tree beside the river of Truth and tell the whole world, No. YOU move.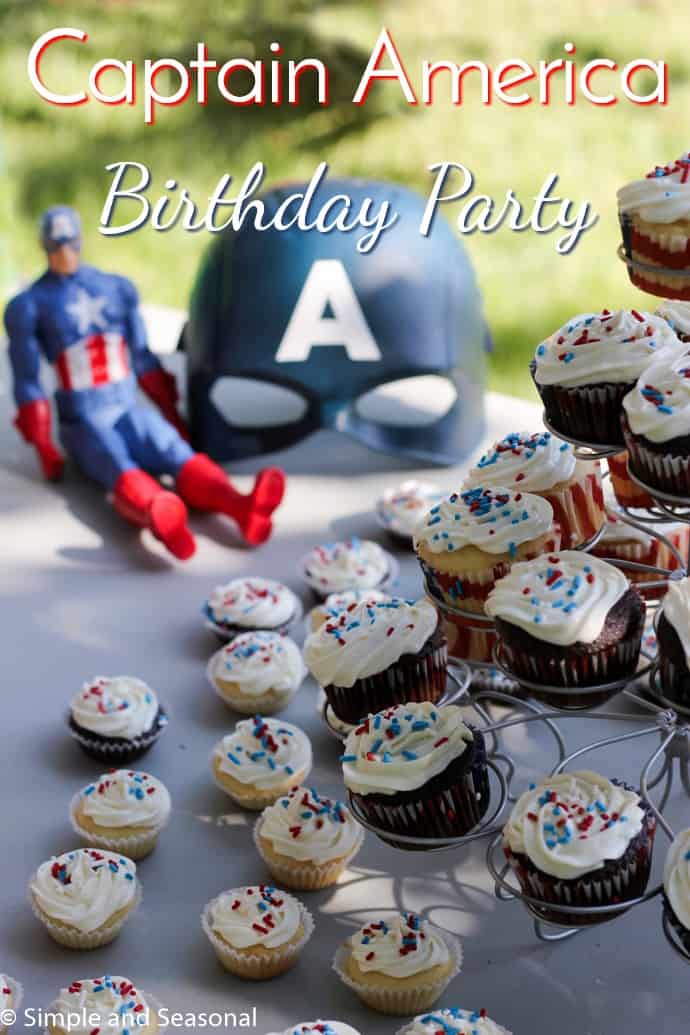 Over the weekend, we celebrated my nephew's 5th birthday with a Captain America birthday party, complete with a DIY water slide that was a feat of engineering (if you ask the men.) I asked my sister-in-law if I could take pictures to share on the blog (hazard of being in a blogger's family.) I love when someone else does all the work and I just get to take pretty pictures and talk about it! 🙂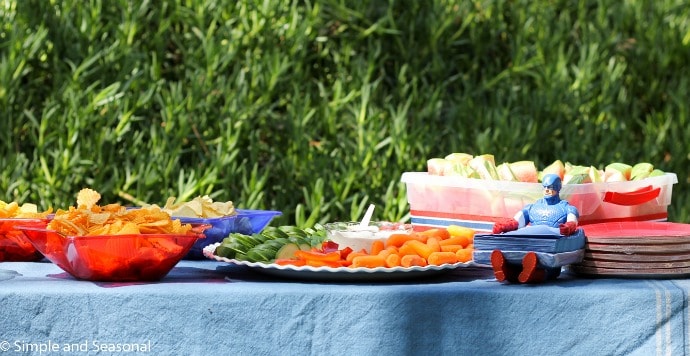 Having a Captain America themed birthday party in July is easy and inexpensive, thanks to all the 4th of July clearance sales! There was no shortage of red, white and blue themed paper goods, star-shaped bowls, platters and decorations. Add a few action figures and costumes and you're good to go! Captain America makes a fantastic napkin holder! Find him on Amazon with my affiliate link—> Captain America 12″ Action Figure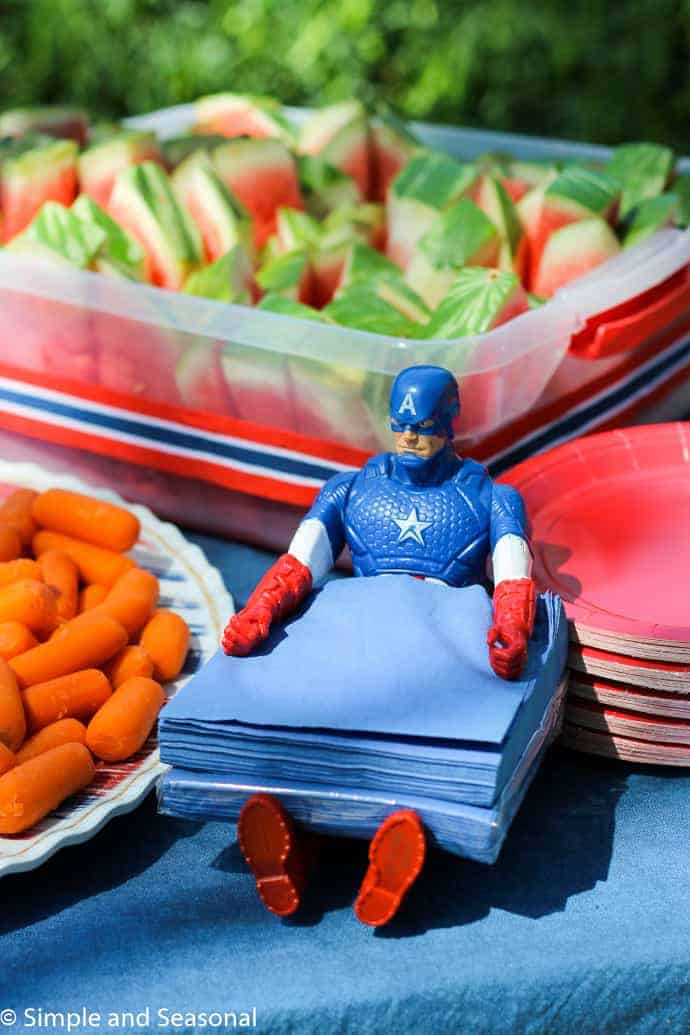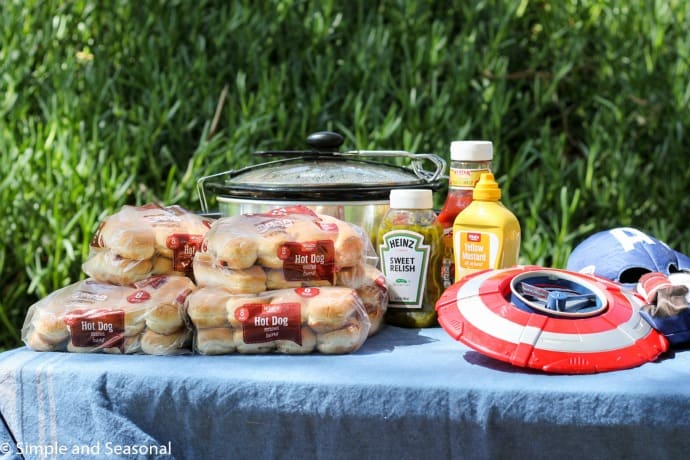 We had hot dogs to eat and they were hot and fresh for everyone, thanks to this great hack! Click here to see more about serving hot dogs to a crowd (without having to stand over a hot grill the whole time.)
Spray painted stars in red, white and blue add a fun touch and help tie the Captain America theme together. Just cut a stencil out of cardboard and spray on the grass. It will fade or be cut away in a week or so. These are also a great idea for the 4th of July or an Avengers Party! We hosted a really cool one a couple years ago with awesome games and themed food. Click here to read more about the Avengers Party.
Of course, the big hit of the party was the water slide. It was constructed from PVC pipe sprinklers mounted on the most haphazard looking wooden structure. 🙂 I'm sure the men of the family could describe it in more useful terms, but this isn't really a DIY designed for others to follow. A large tarp was spread over the hill, and every once in a while we'd spray a baby shampoo mixture over the the tarp to keep it slick enough to slide down. It was a blast!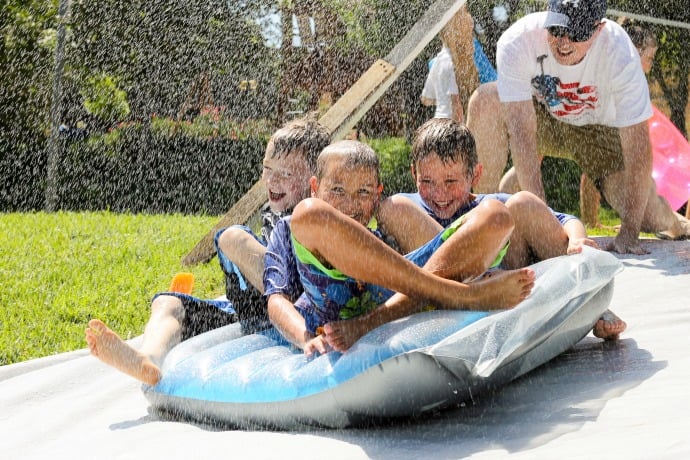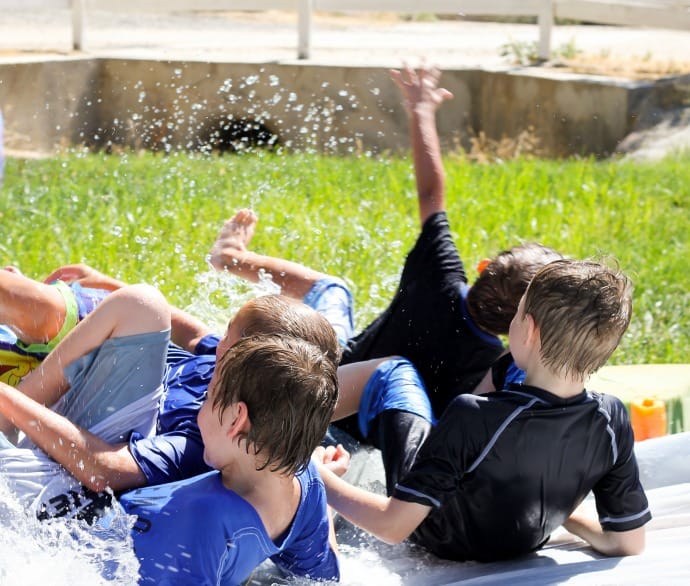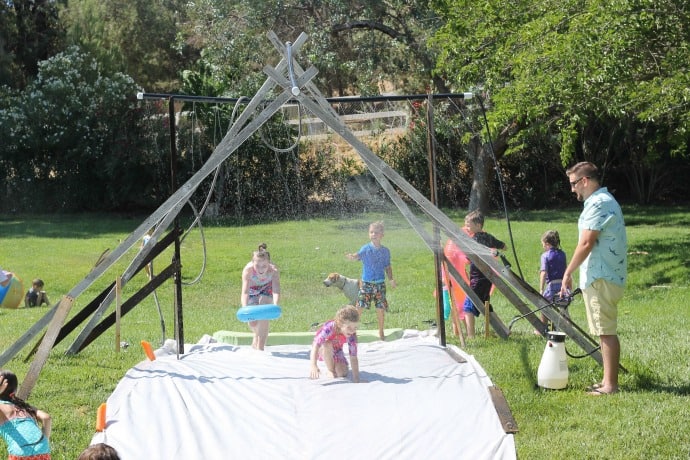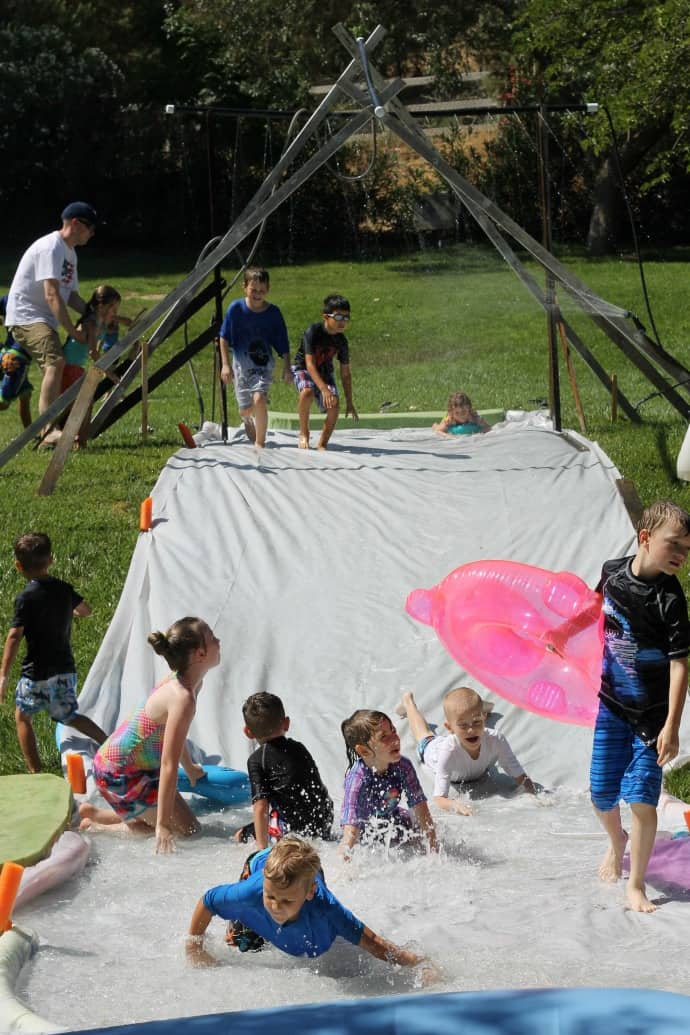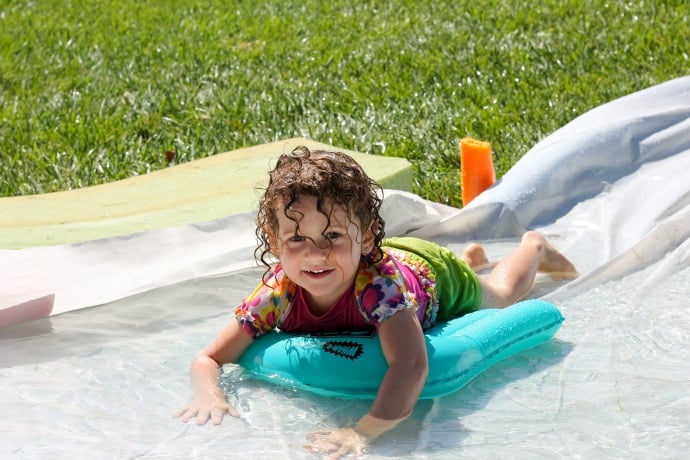 Birthdays are so fun! If you like this Captain America Birthday Party, check out some of my other party ideas:
Avengers Party (tons of games and food ideas)
Avengers Birthday Party (table decor, food, decorations)
Lego Birthday Party
Generic Birthday Party (this one is hilarious)
Pirate Birthday Party
Luau
Backyard BBQ
Camping party
and more great party recipes and ideas!
Click here to see all my party posts in one place!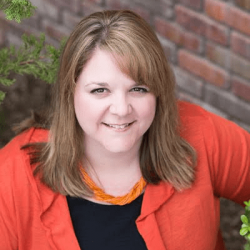 Latest posts by Nicole Burkholder
(see all)