This post may contain affiliate links. Please see my full Disclosure Policy for details.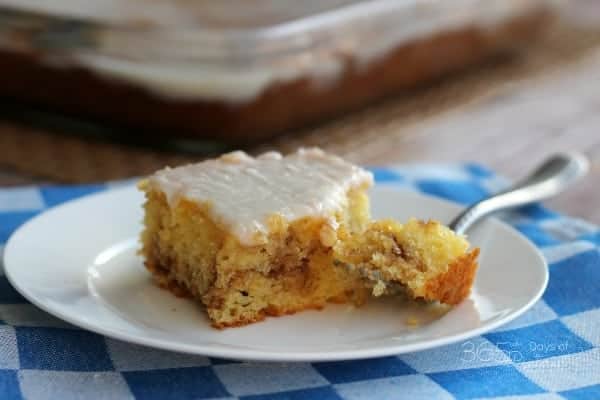 You guys.
I have found my new favorite breakfast.
Cake.
If you call it coffee cake, that makes it OK, right? Cinnamon rolls are basically cake anyway, and they are an acceptable breakfast dish. Not really a healthy option, but probably the best tasting one. That is, until you have this Honey Bun Cake. You know what a Honey Bun is, right? Those little packaged cinnamon roll treats from Little Debbie are so nostalgic. I always told myself that when I grew up I would be able to buy whatever kind of snacks I wanted (like honey buns, Swiss rolls and Moon pies.) Now that I'm a responsible adult, I realize there are better things to spend my money and calories on than packaged snacks. So instead I buy the ingredients and make my own. 😉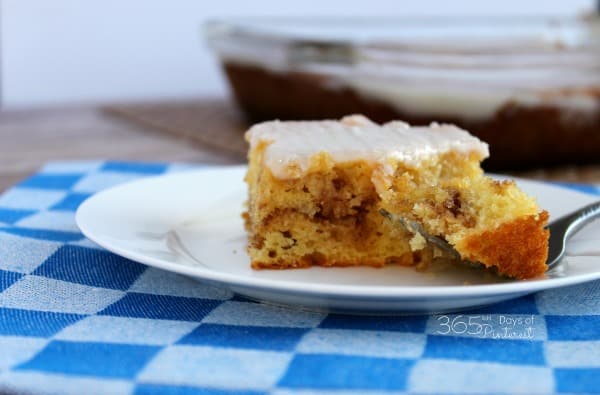 I've had this recipe pinned for several weeks just waiting for an excuse to make it. When my phone buzzed to remind me I had signed up for snacks this week at church, I knew exactly what I was going to do. I love making our class my personal guinea pigs. 🙂 I don't think anyone was disappointed, but then again, they could all just be very polite. But seriously, how can you go wrong with yellow cake, cinnamon and a light, crackled glaze? You just can't.
Honey Bun Cake
Ingredients
1

box yellow cake mix

1

cup

sour cream

4

eggs

3/4

cup

vegetable oil

1

cup

brown sugar

1

Tbsp

ground cinnamon

2

cup

powdered sugar

4

Tbsp.

milk

1

Tbsp.

vanilla
Instructions
Preheat oven to 325° and grease 9x13 pan

In a large mixing bowl, mix cake mix, sour cream, eggs and oil by hand until large lumps are gone. Pour half of the batter into the pan.

In a small bowl, mix brown sugar and cinnamon and then sprinkle over the top of the batter in the pan.

Pour the remaining batter over the cinnamon layer and spread out evenly. It's a little tough to do and it may get a bit messy, but just do your best. It will be fine. 🙂

Drag a butter knife through the batter to swirl the cinnamon and cake batter.

Bake for 35-40 minutes, or until a toothpick comes out clean.

During the last few minutes of baking, mix the powdered sugar, milk and vanilla in a bowl to create the glaze. Use a fork to mix it up well and break up any lumps. Pour directly over the hot cake as soon as you pull it from the oven.

Let sit for a few minutes and then serve warm with a cup of coffee or a tall glass of milk.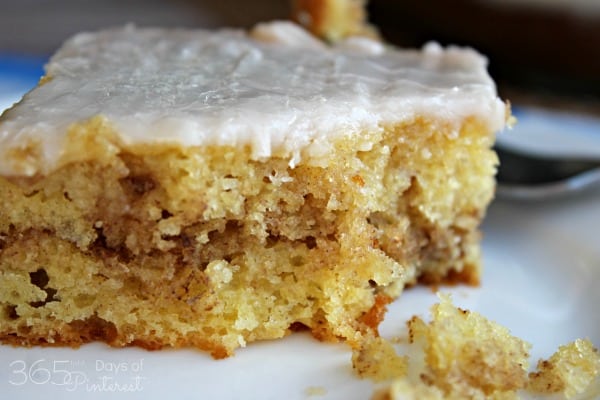 Oh. Yum.
This cake tastes amazing straight out of the oven, but it is also great the next day. I wish I could tell you how it tastes after that, but it's all gone. 🙁 I will most definitely, without a doubt be making this again!
If you think you'd like to try this Honey Bun Cake, pin it for later!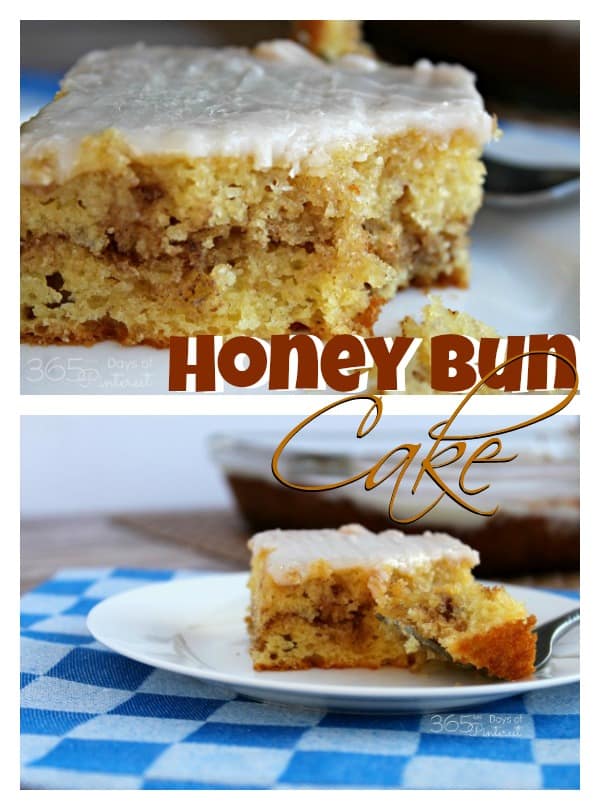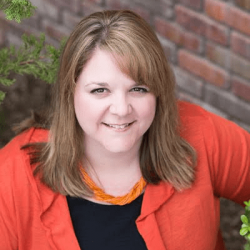 Latest posts by Nicole Burkholder
(see all)