This post may contain affiliate links. Please see my full Disclosure Policy for details.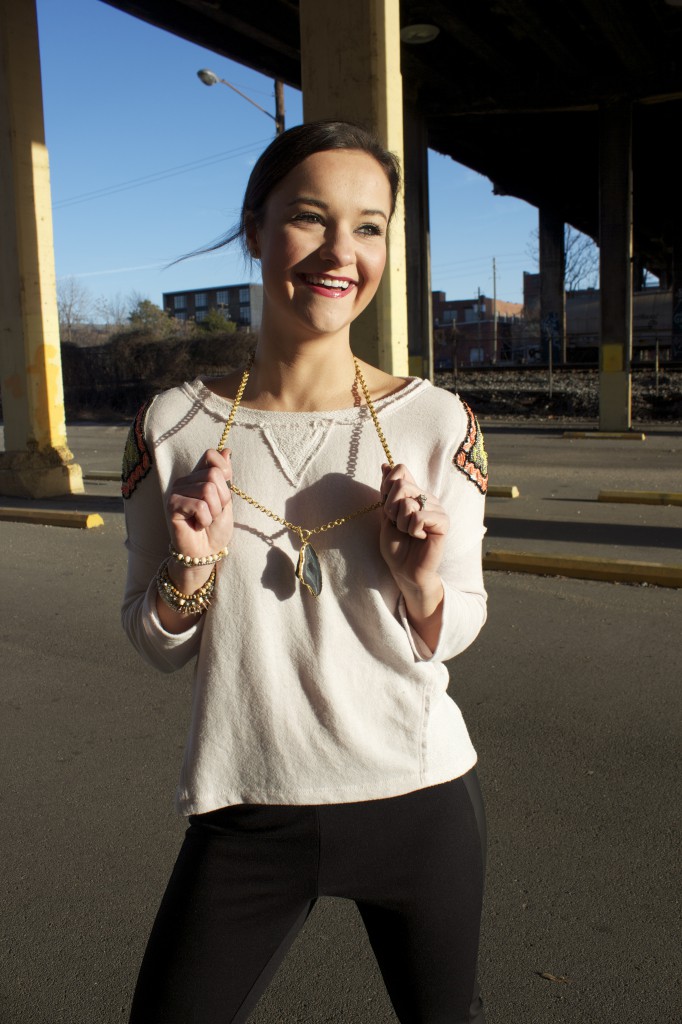 Good morning! I'm so thankful Nicole let me join you today on her blog while she's off enjoying a fabulous vacation! I'm Heather and I blog at
My Life Well Loved
, a lifestyle blog. I'm married to my college sweetheart, Eric and we celebrated our 5 year anniversary in
New Zealand
at the end of last year! I'm a Christian and my passions include
Pure Barre
, clean eating, social media,
workout swag
and helping others to love their lives well.
Have you ever heard of Emi Jay hair ties? If you haven't you're missing out on a hair revolution! I was excited when I learned about these colorful and stylish ponytail holders one day at Pure Barre. Don't be fooled by the little cuties, purchasing just one hair tie could end up costing you your entire lunch money for the day! The young entrepreneurs who created this hair sensation rake in anywhere from $3-5 per hair tie! They can be found in almost any magazine and on celebrities such as Jennifer Anniston and Sarah Jessica Parker (to name a few!). Not only do these hair ties do wonders for your hair, but they can also function as a stylish bracelet! No more ugly elastic rubber bands wrapped around your wrist only to cut off your circulation.
These hair ties are also known for helping you to avoid damaging your hair! They are designed to be loose enough and silky enough that they don't pull and tangle your hair and supposedly leave less of a crease in your hair, although with my fine and curly hair, I still somehow manage to accrue the maddening hair crease.
There's just one simple solution for a stylish girl on a budget…make a DIY hair tie yourself! Literally, this is one of the easiest projects I have ever done and it's so much fun. My friend Erin of E McGarrah Designs taught me how to make these. Here's her fool-proof method:
Satin Elastic Hair Tie Tutorial
1. Get some satin elastic in 5/8″ width. Emi-Jay hair ties are made from satin fold-over elastic, which can easily be found on Etsy. It's super inexpensive and comes in a variety of colors and patterns.
2. Cut your elastic into about 12″ lengths. One yard of elastic will yield three hair ties.
3. Match up the ends and tie an overhand knot. The loop of your hair tie should measure about 5-3/4″, but I just eyeballed it.
4. Trim the ends at a diagonal, leaving about 1″ of the ends sticking out from the knot.
5. Done! Tie up your hair, wear it on your wrist, or give your extras to the people you love! No doubt it will put a smile on their face.
Breakdown of Cost:
Cost: 10 yards of elastic on Etsy for $5.30
Total cost per hair tie is less than 18 cents each!
5 pack of Emi-Jay's =$10.99 so 30 Emi-Jay's = $65.94 (NOT including shipping)
OR you could make 30 yourself for ONLY $5.30 (Including shipping)
TOTAL SAVINGS = $60.64 or 91.96%
You can purchase elastic from Etsy sellers like the one listed below:
"Elastic by the yard"
You can purchase 5 yards (1 yard of each color) for $2.75 plus $2.50 for shipping. Also, available in 10 yards for $4.99.
Original Emi-Jay's can be found online at https://www.emi-jay.com/
Have you rocked the hair tie trend yet?
Please come visit me at My Life Well Loved!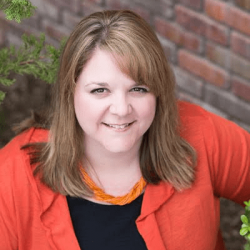 Latest posts by Nicole Burkholder
(see all)