This post may contain affiliate links. Please see my full Disclosure Policy for details.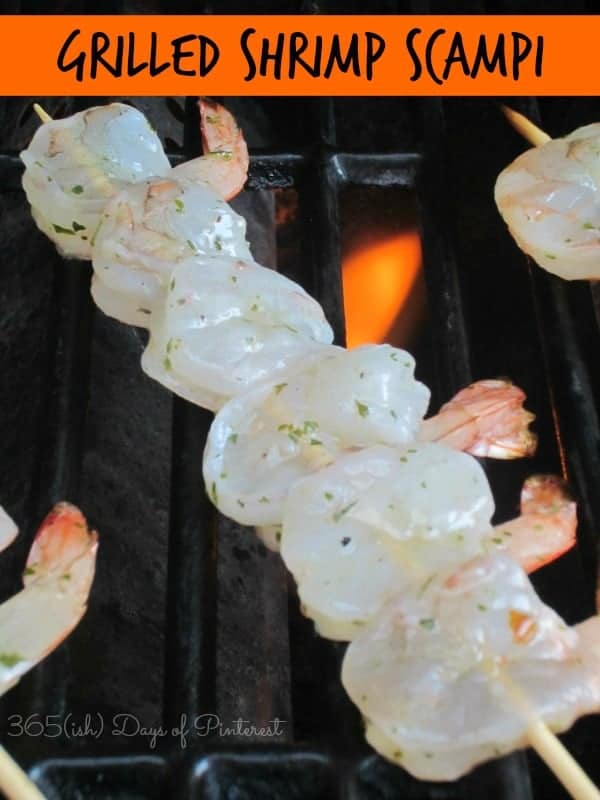 I LOVE shrimp. When Red Lobster has Endless Shrimp going, I try very hard to make sure we have a date night available. One of my favorite ways to eat shrimp is scampi. It's covered in garlic and dripping with butter and oh so good. The other day I saw a recipe for grilled shrimp scampi and I HAD to try it-even though shrimp is a gazillion dollars a pound. It's still way cheaper than going to a restaurant. And now YOU need to try it. 🙂
Every time I hear the words, "shrimp scampi" I think of this: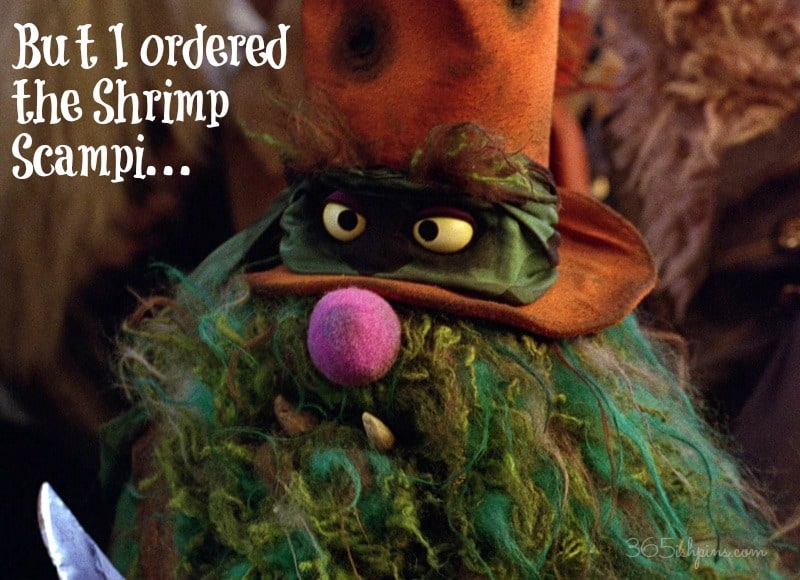 Anyone familiar with this gem of a movie? I'll give you three guesses…. OK, I'll tell you. Muppet's Treasure Island. You must watch it. Immediately. Tim Curry is fantastic and the humor is off the wall and so fun. Here's a clip to whet your appetite. The eleven year old inside you will love it.
If you've never cleaned shrimp before, it can be a little gross. I make my husband do it for me. I can't take the legs. *Shudder* I got the EZ Peel shrimp and it wasn't too bad. Just peel off the shell, pull off the legs (ick) and de-vein them. You do this by slicing a shallow cut along the back of the shrimp and use the tip of the knife to remove the vein. Which is actually the intestinal tract. So yeah, you should probably take it out. 🙂 OK, on to what you're actually here for: Grilled Shrimp Scampi.
Grilled Shrimp Scampi: Vol. 2, Day 60
Ingredients
¼

cup

light olive oil

¼

cup

lemon juice

2

tablespoons

dried parsley

1

tablespoon

minced garlic

Ground black pepper

¼

teaspoon

crushed red pepper flakes

1 ½

lbs

shrimp
Instructions
In a medium bowl, combine the olive oil, lemon juice, parsley, garlic, black pepper and crushed red pepper.

Thread shrimp onto skewers (if using wooden ones, be sure to soak in water for 20 minutes first), securing in two places (near head and tail). Cover with marinade for 30 minutes.

Preheat grill for high heat.

Grill, brushing occasionally with extra marinade, for about 2 to 3 minutes on each side, or until done.
Notes
Recipe from Outdoorlicious.com
I made these Copycat Cheddar Bay Biscuits to go with the scampi and it was super awesome.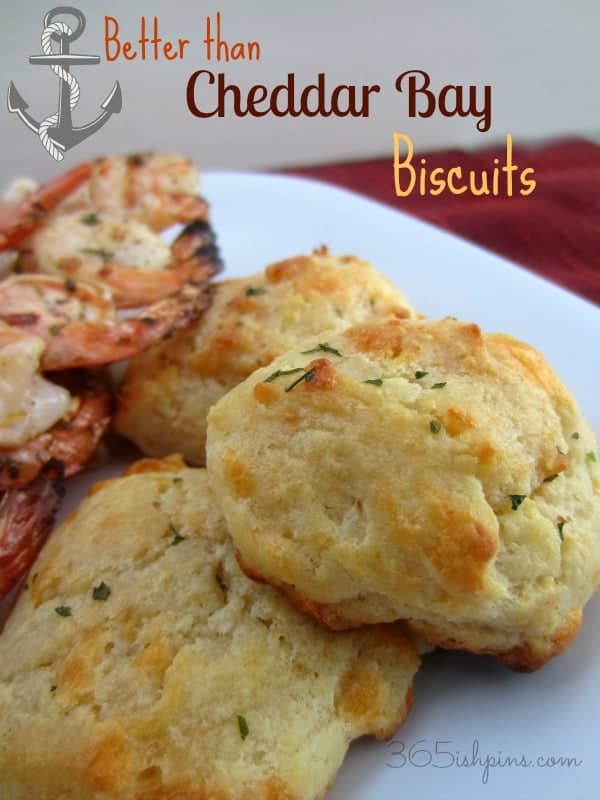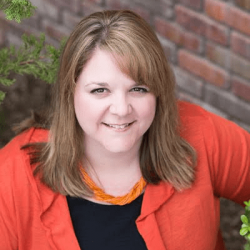 Latest posts by Nicole Burkholder
(see all)