We were doing a fun craft with pudding the other day (post coming soon!) and I wanted to use up the leftovers in a creative way. All the stores have been setting up the special baking aisles, so my pantry is loaded up with cake mixes, frosting, sprinkles, cupcake wrappers, food coloring, gel icing and all sorts of goodies. I REALLY love this time of year! Anyway, I raided my stash and made some pudding-filled cupcakes! It's so easy to do and takes a boring old cupcake up a notch. I'll never make anything on the level of Truly, Madly, Sweetly but these weren't bad for a home cook. 🙂 And just because I'm a nice person, I took pictures so I could share with you how to fill cupcakes. Feel free to deliver your creations to my house when you're finished baking. 🙂
How to Fill Cupcakes (the easy way)
1. Cut a cone out of the center of the cupcake.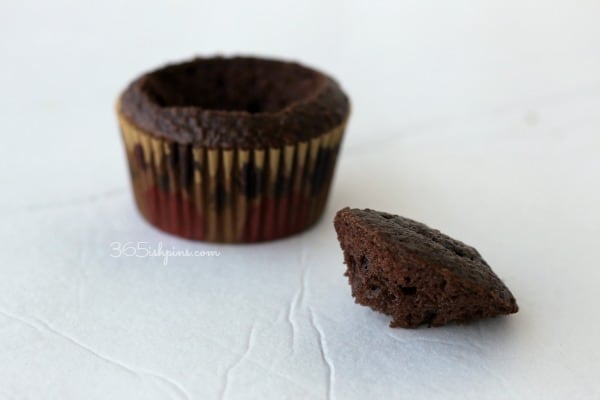 Do not cut straight down when you are "coring" your cupcake. Instead, cut at an angle so you don't lose so much cake in the process. Think of it as really easy pumpkin-carving.
2. Spoon about a tablespoon of filling into the opening.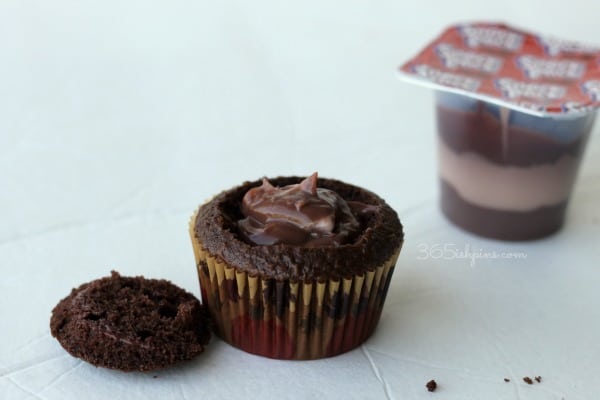 You don't want to overfill the cupcake, or it's going to be hard to cover it back up. I actually used more than I should have in this cupcake and it's a little too full. You can fill with whatever you like- jam, marshmallow creme (YUM), pudding, frosting, Nutella (also YUM) or even soft candy. Just don't get carried away.
3. Cut the tip of the cap off so it's even (shown above) and place back over the filling.

Don't worry that it's not sitting evenly with the rest of the cake. That's what the frosting is for! My advice: use a piping bag for frosting. I am cheap and don't own a decent piping set (why, I don't know, since you can get them for under $20) so I use a plastic baggie to deliver my frosting. It's easier to pipe out the frosting because the top of the cake isn't stable anymore. Once you get the frosting over the cap, you can spread it out pretty easily. Unless you are one of those pastry chef types who can make things look amazing just with a piping tip.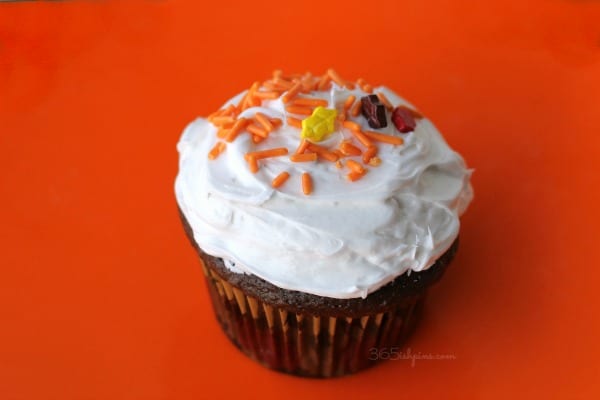 See how yummy it looks when it's opened up? The only downside to a cupcake filled with pudding is the fact that it's a little hard to eat. You may want to grab a fork and plate for this one! My all-time favorite cupcake is a S'mores cupcake with graham cracker crust, filled with marshmallow creme and topped with a roasted marshmallow. Oh. My. Soul. I will happily pay $3.50 for that little beauty. Worth it. But since that's a rarity around here, I've got a homemade option now!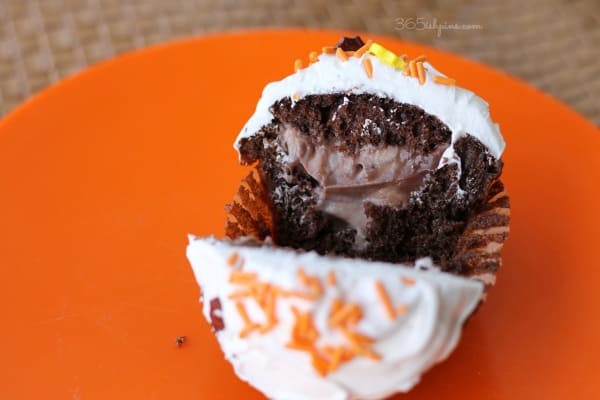 Time to spill: what's your all-time favorite kind of cupcake? Include the cake, frosting and filling details! Let me live through you! 🙂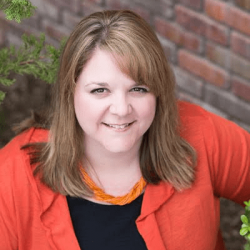 Latest posts by Nicole Burkholder
(see all)