This post may contain affiliate links. Please see my full Disclosure Policy for details.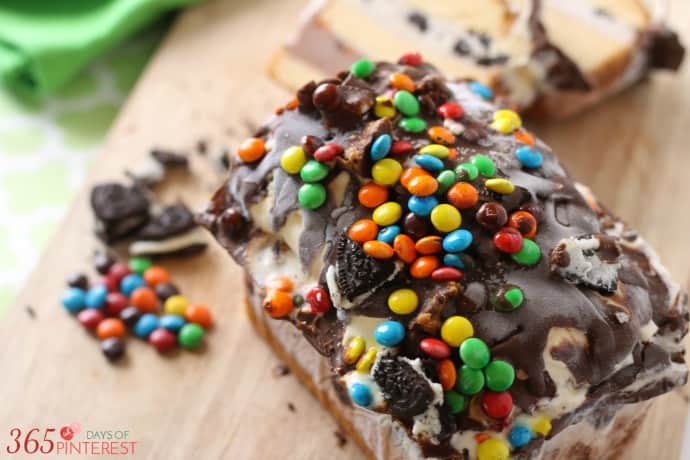 My brother had a birthday last week, and I had been wanting to make this ice cream cake ever since I saw a short Facebook video of the Pioneer Woman making one. It looked so easy and had me craving ice cream immediately. So I volunteered to bring the cake. However, our family tradition is Earthquake Cake, so I made that, too. You can see a Facebook Live video of that here if you're interested. You can't have too much birthday cake, right? 😉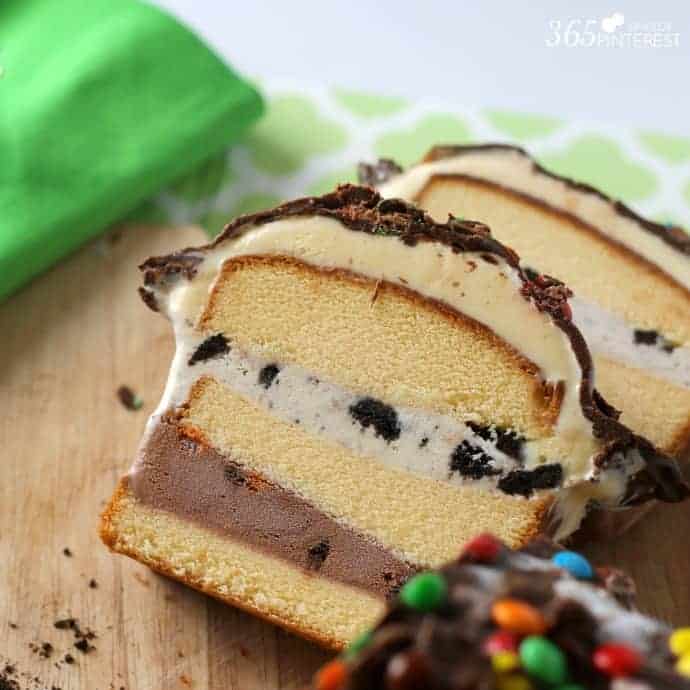 You're really just gathering a few delicious sweets and stacking them up on top of each other to make this Easy Ice Cream Cake. But hey, that's the best kind of recipe, right? It literally takes just minutes to put together and is guaranteed to be a big hit with your family!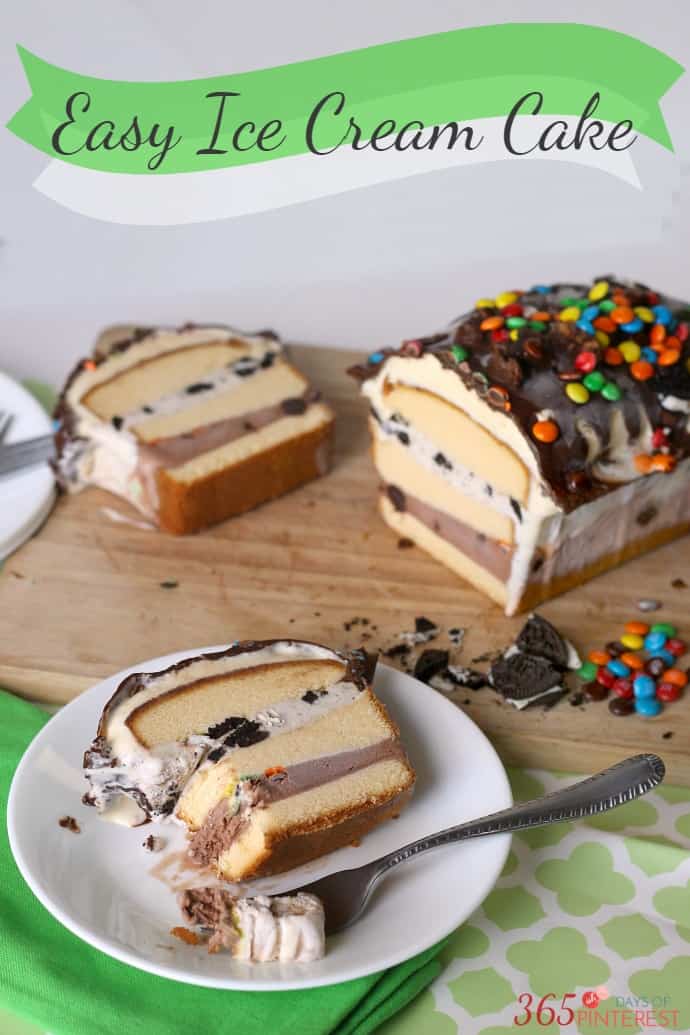 Mmmm…just look at the chocolate topping on that cake! OK, it's a bit of a mess, but that's because the kids helped me put it all together. They had fun sprinkling all sorts of candy and cookies on top of the chocolate shell. They also chose the candies and what order the layers should be while we stacked it all up. One thing I will say-the pound cake available in the freezer section was teeny tiny. This does not make a giant cake for serving a crowd. But it's perfect for a family dessert!
Easy Ice Cream Cake
1 frozen pound cake
3 different ice cream flavors (about 1 cup each) We used Chocolate Brownie, Cookies and Cream and French Vanilla
3 different candies (one per ice cream layer) We used chocolate peanut butter cups, mini chocolate candies and crushed up cookies
chocolate candy shell (they sell this near the ice cream toppings and it hardens almost immediately after hitting the cold ice cream)
Remove the pound cake from the foil pan and cut it into 3 even layers (sort of-ours were hilariously crooked)
Line the foil pan with enough plastic wrap to go over all 4 sides (this is to make it easy to cover and then remove from the pan later for slicing
Place one layer of pound cake in the bottom of the pan and cover with 1 cup of ice cream. Sprinkle with candy. Repeat layers and top the last layer of ice cream with the chocolate shell topping.
Before the shell completely hardens, sprinkle with additional candy and cookies. Place in the freezer UNCOVERED for about 5 minutes to quickly harden the shell and ice cream a bit.
Wrap up tightly and store in the freezer until ready to serve.
Once you're ready to eat it, remove from the freezer and pull gently on the plastic wrap to lift the ice cream cake out of the pan. Use a warm knife to quickly and easily slice through the ice cream and cake layers.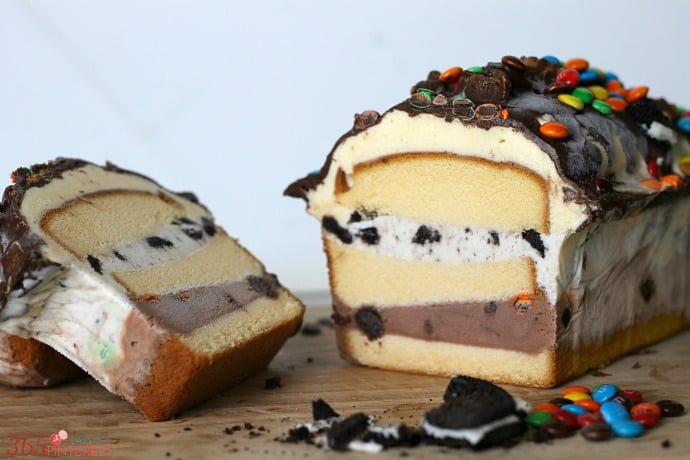 This recipe was originally created by me for Princess Pinky Girl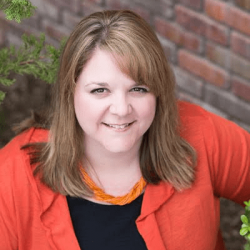 Latest posts by Nicole Burkholder
(see all)