This post may contain affiliate links. Please see my full Disclosure Policy for details.
I'm cheap. Really, really cheap. Well, actually, I like to call it "frugally minded." The only time of year I buy new towels is during the crazy day after Thanksgiving sales when they are marked down so low there are mini riots going on in the Home departments of Kohls and Target. So when I saw this pin full of tips and tricks, I zeroed in on the suggestion for fixing the "funky" smell in your old towels.
Over time, your towels absorb the laundry detergent and fabric softener you use, so they become less absorbent when you need to dry your dripping hair. They also develop that funky smell that comes out when they are wet, even when they've just been cleaned. This is supposed to be the solution to that quandary:
Wash towels in hot water with one cup of vinegar (I used white distilled). Run them through another hot wash with half cup of baking soda. Ta-Da! No more funky towels.
It may be my imagination, but my towels do seem fluffier and they have absolutely no smell at all. No soap smell, no mildew scent- nothing. Just clean.
I also washed my dish towels and dish rags. Those, are the worst! You can grab a fresh one from the drawer and they stink to high heaven by the afternoon! They smell fresh and clean right now. The true test will be after I use them all day and hang them out to dry. If this little trick freshens those as well, I'll be running a load like that every couple weeks!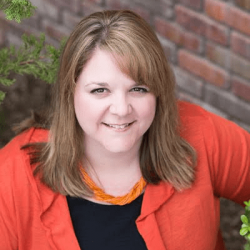 Latest posts by Nicole Burkholder
(see all)