This post may contain affiliate links. Please see my full Disclosure Policy for details.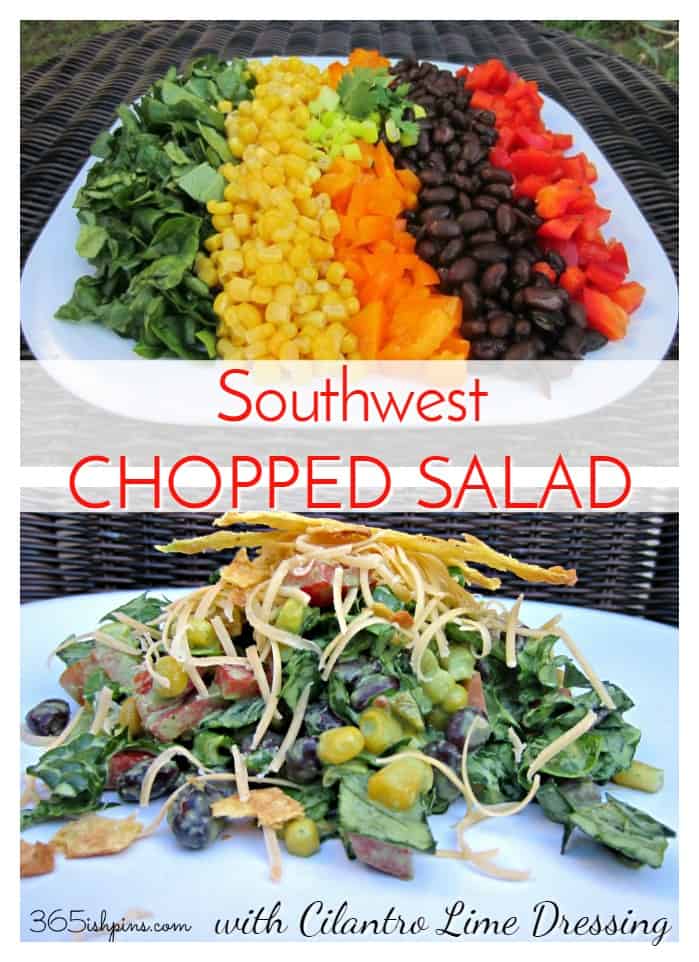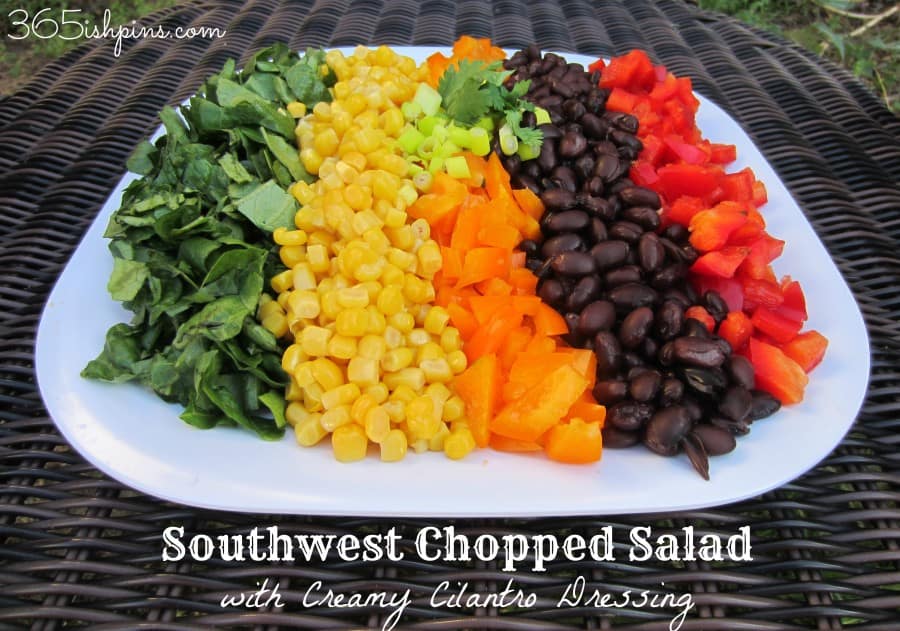 Salad for dinner. Just salad. Can it be done? Should it be done? Yes! If it's this one, at least. Just look at those gorgeous colors! One very important bonus of having salad for dinner is the opportunity to avoid cooking over a hot stove, or worse, turning on the oven. And this delicious southwestern-style salad is a feast for your eyes as well. Seriously, I could start talking like a Foodie about this meal! The bright colors, the crisp textures, the lingering, refreshing flavors still bouncing around my palette…honestly, I'm not overselling this. Try this. Soon. Trust me.
Southwest Chopped Salad
Adapted from The Garden Grazer
Salad Ingredients:
1 large head of Romaine lettuce
1 can corn, drained (or use 2 cups of frozen corn)
1 can black beans, rinsed and drained
1 orange pepper
1 red pepper (or you can use a tomato-yuck) 😉
5 green onions
Directions:
Finely chop the lettuce, peppers and onions. Put all ingredients in a large bowl and stir together. Toss with your favorite dressing (if you try the cilantro dressing, it will be your new favorite.) I managed to make this a little less healthy but even more tasty by frying a couple of corn tortillas in oil, lightly salted, and cut in strips. They were the perfect topping to this beautiful meal!
Dressing Ingredients:
1 cup loosely packed cilantro, stems removed and roughly chopped
1/2 cup plain Greek yogurt (I toned down some of the tartness by adding a couple teaspoons of mayo)
2 tbsp fresh lime juice (1/2 lime)
2 garlic cloves
1/4 cup olive oil
1 1/2 tsp white vinegar
1/8 tsp salt
Directions:
Toss everything in a blender or food processor and blend until smooth. Chill for a few minutes to thicken.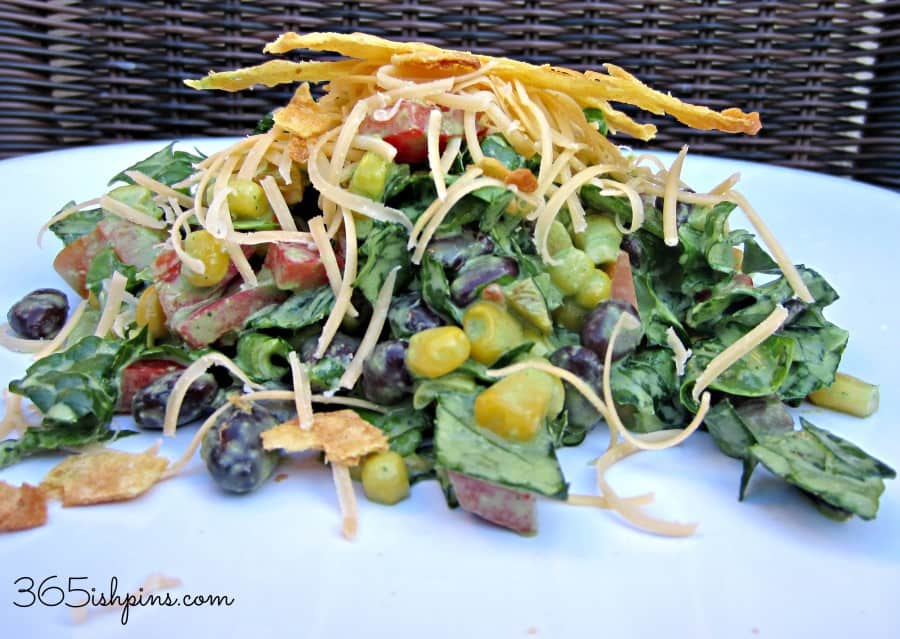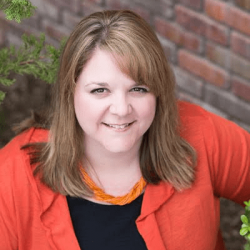 Latest posts by Nicole Burkholder
(see all)