This post may contain affiliate links. Please see my full Disclosure Policy for details.
If you make spaghetti, pizza sauce, chili or tacos very often, then you have a few "orange" plastic containers hanging around in your cupboards, too. Even after a good cleaning, the plastic can be left looking like it's had a really bad spray tan. Try this method to get your storage containers back to looking like new!
Fill the container almost to the top with water and a squirt of dish soap. (I use Dawn for its miraculous abilities)
Add 1/4 cup of bleach
Microwave until mixture is boiling (this was 60-90 seconds for me)
Leave in microwave until water returns to room temperature (about 5 minutes)
Rinse and wipe out container
Send container through a cycle in the dishwasher to be sure it's rinsed clean again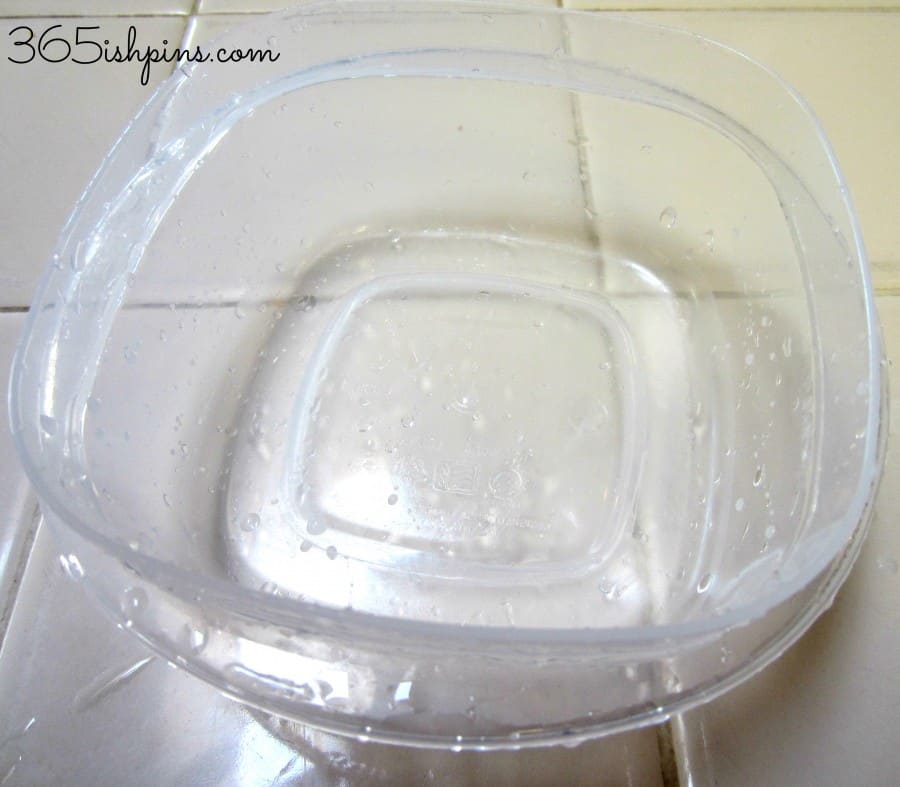 All clean! Thank you to My American Confession for the idea! The added benefit here is that while the water is cooling in the microwave, it's loosening all that gunk stuck on the walls and door. When you are done, just wipe it down and you now have TWO clean things in your kitchen! At the SAME time!!! Ugh-now I have to go deal with the grout on my counter tops. Looking at this photo makes me cringe. At least I know a good way to clean and whiten my grout (and no, it's not with more bleach).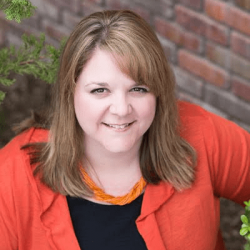 Latest posts by Nicole Burkholder
(see all)