This post may contain affiliate links. Please see my full Disclosure Policy for details.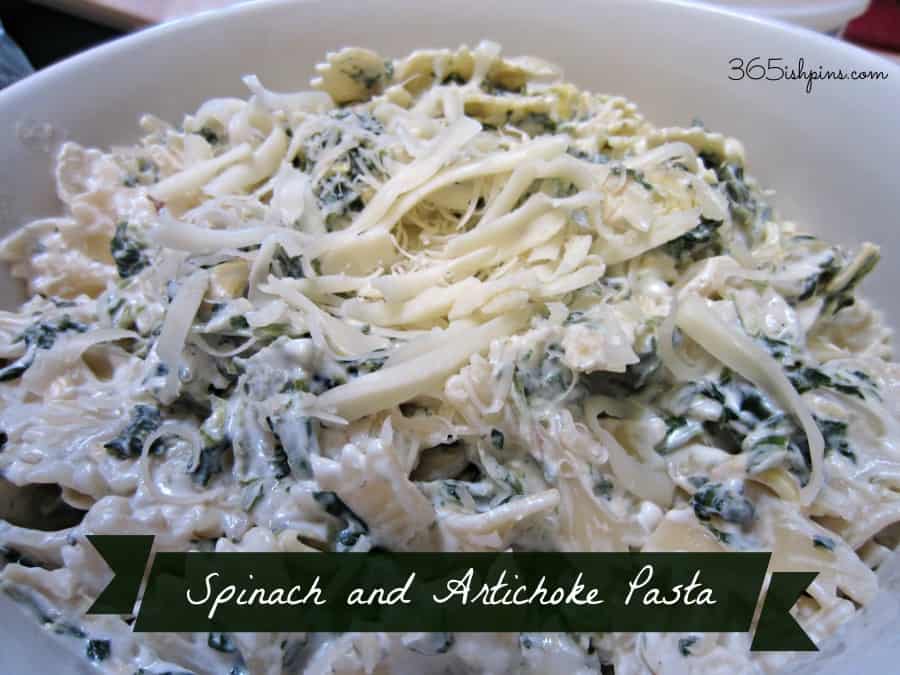 I LOVE spinach and artichoke dip. It's so creamy and rich and I could eat an entire loaf of bread with the yummy warm dip. I saw this unique recipe for a pasta and figured I'd give it a try. My husband wasn't so gung-ho about it, but that's the hazard of being married to a Pinterest blogger 🙂 I was not disappointed in the least. I can't wait for tomorrow's lunch so I can have leftovers!
Spinach and Artichoke Pasta
Adapted from A Life of Flavor
Ingredients:
1 12-oz box pasta (I used bowties)
1 tsp butter
2 cloves garlic, minced
1 8 oz package cream cheese
1/2 cup milk
1/2 cup sour cream
1/2 lemon, juiced
1/2 tsp salt
1/4 tsp red pepper flakes
1 14 oz can artichoke hearts (packed in water), drained and chopped
10 oz chopped, frozen spinach, thawed, with as much excess water squeezed out as possible
1/2 cup parmesan cheese, shredded
Additional Parmesan for serving
Directions:
Cook pasta according to package directions.
In a medium saucepan over medium heat, melt butter and add garlic. Cook until fragrant, about 30 seconds. Add cream cheese and stir until melted. Slowly stir in milk, then add sour cream, lemon juice, salt and red pepper flakes. Stir in artichoke hearts, spinach, and parmesan cheese.
Drain pasta and add to artichoke mix. Toss and season to taste with salt and additional lemon juice as needed. Serve with additional shredded Parmesan.
This came together in under 30 minutes. Serve with some crusty bread and a fresh salad and you have an amazing meal with the added benefit of some great veggies! 🙂
Linking up with: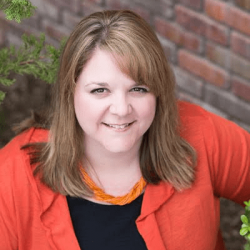 Latest posts by Nicole Burkholder
(see all)