This post may contain affiliate links. Please see my full Disclosure Policy for details.
Cut down on prep time and add this healthy food group to your diet by learning how to cook squash in the Crockpot Express!
One of the greatest advantages of cooking with a pressure cooker is the time you save. Instead of spending 30 minutes peeling, seeding, slicing and prepping squash, I can just toss the whole thing into my Crockpot Express, hit Steam and walk away!
Last week I posted Crockpot Express Pumpkin Puree (<— you can click there to read all about cooking pumpkins) and today I'm sharing how to cook squash in the Crockpot Express.
How to Cook Butternut Squash in the Crockpot Express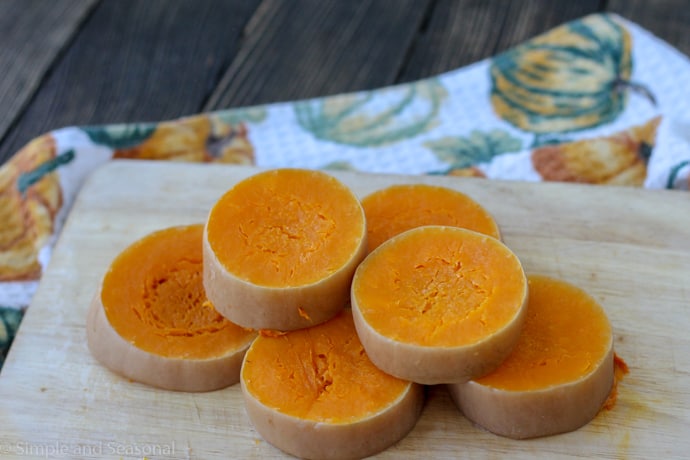 This has to be the easiest way in the world to cook butternut squash. I'm wishing I had a pressure cooker when my kids were babies, because this would have been WAY cheaper than buying all that baby food.
Start by slicing the squash into 2 inch slices.
Add a cup of water to the pot and place the trivet inside.
Stack the butternut squash slices on top of each other on the trivet. You can also use a steam basket if you have one.
Close and lock the lid and turn the Steam Release Valve to closed. Press Steam and set to 8 minutes.
When the cooking cycle is done, do a quick pressure release and remove the squash.
It should be soft enough to easily scoop out the seeds and any pulp. Then scrape the flesh out of the skin and use in your favorite butternut squash recipes. (This is especially good for soups!)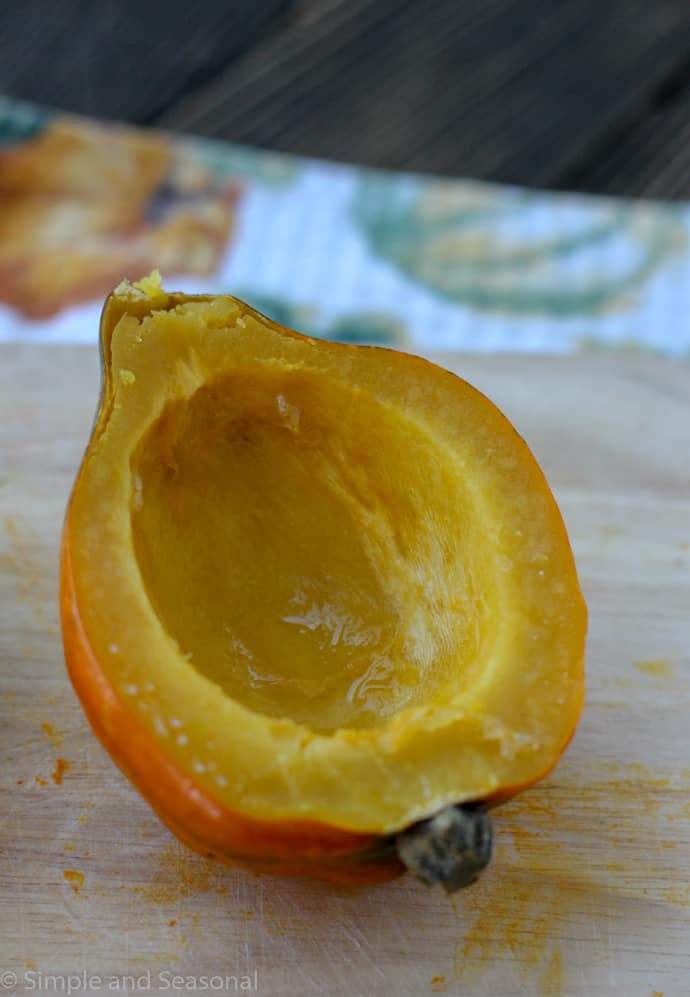 How to Cook Acorn Squash in the Crockpot Express
The process for making Acorn squash is very similar to making pumpkin. Don't bother with peeling or seeding the squash ahead of time. Simply place the whole squash in the pot and cook!
Place the trivet or steam basket inside and add one cup of water to the pot.
Put the Acorn squash on the trivet or in the basket.
Close and lock the lid, turning the Steam Release Valve to "closed."
Press Steam and set for 5 minutes.
When the cook time is up, do a quick pressure release and carefully remove the squash to cool.
Once it's cooled enough to touch, slice in half, scoop out the seeds and pull the flesh away from the peel.
Cooking with squash of any kind is a great way to add all sorts of vitamins and nutrients into your diet. They are also really versatile, so you can push things to the savory side, or you can try something sweet, like this dessert recipe! This recipe calls for baking, but I'm certain it would translate really well into a pressure cooker recipe! (Click on the image to be taken to the recipe.)
How to Cook Spaghetti Squash in the Crockpot Express
Full disclosure on this one: I haven't tried spaghetti squash myself. This information is gathered from the members of my Facebook group: Crockpot Express Community. I did want to include it, though, because it's a popular squash and making it in the pressure cooker is a huge time saver!
It's also easier to get all the fleshy goodness out of the spaghetti squash than it is when you bake it. So here are the general guidelines from what I've gathered:
If it's on the smaller side and you choose to cut it in half first, 6-8 minutes on Steam, QR
If it's larger and you cut in half, it can take up to 12 minutes on Steam, still QR
If it's whole and over 3 pounds, it will take 15-18 minutes, plus some NPR time
As you can see, it's not an exact science. 🙂 Everyone has different preferences for how "al dente" they prefer the squash noodles to be, so that can affect the cooking time as well. Try experimenting with a shorter cook time and then open it up and test it.
If it doesn't feel soft enough for you, you can always put it back in for a few more minutes. Be sure to pay attention to the size/weight as well, since that will affect the cook time. Make a note of what works for you for next time!
Don't forget to pin How To Cook Squash in the Crockpot Express to reference later!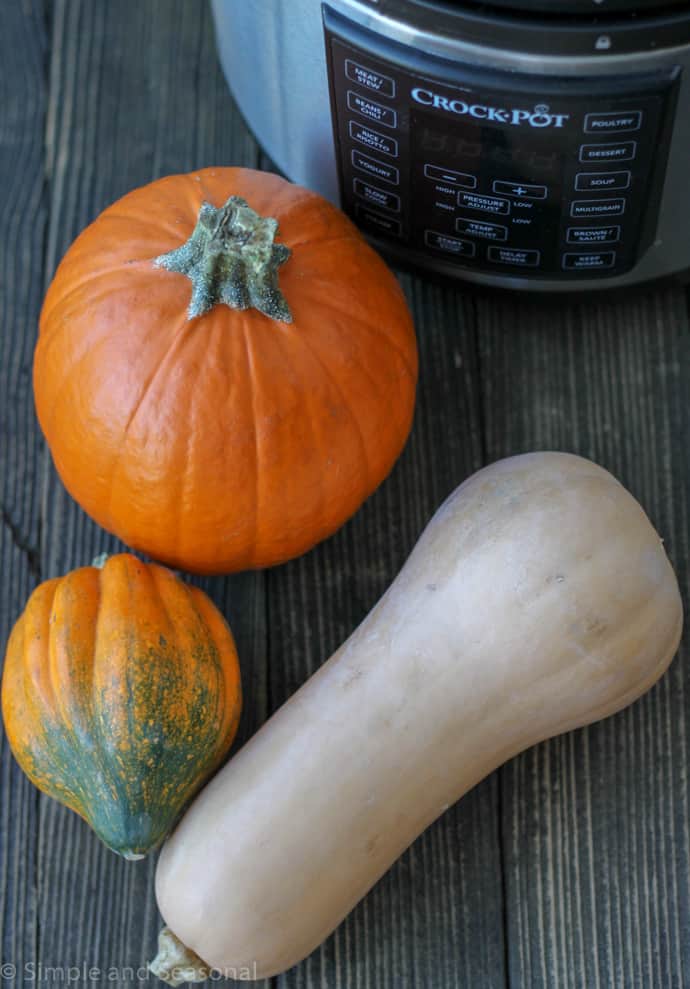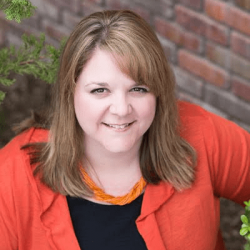 Latest posts by Nicole Burkholder
(see all)