This post may contain affiliate links. Please see my full Disclosure Policy for details.
Stuffed with a creamy cheesecake filling and topped with warm strawberry syrup, these Cheesecake Quesadillas are a quick and easy treat for the family!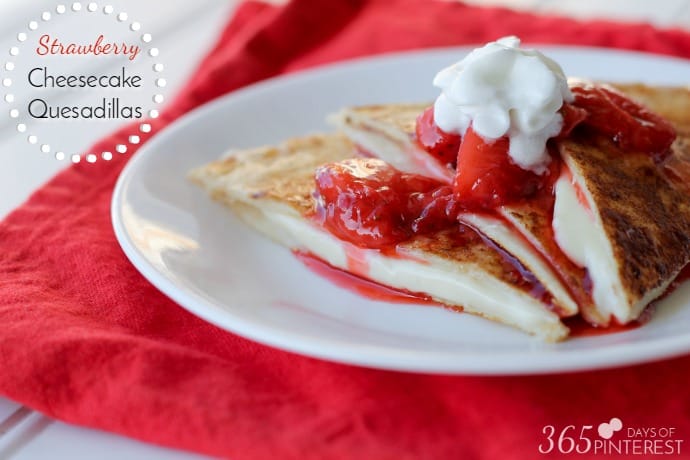 This recipe all started with a typo. Actually, it wasn't a typo, I just read it wrong. She wrote one thing, and my brain saw another. Rather than try to explain it to you, I'll just go grab a screen shot of the conversation that birthed this dessert. 🙂 Hang on, I'll be right back.
*Wanders through months of old Facebook messages and cracks up at the randomness of conversations and finally finds what she's looking for*
OK, here you go: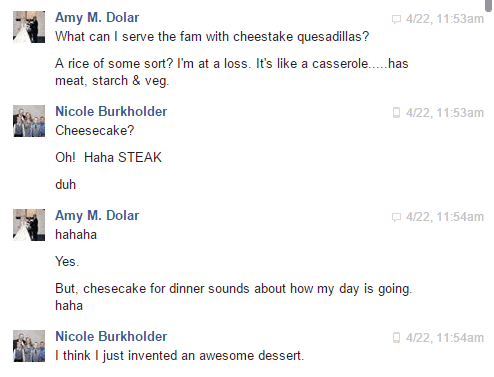 Also, 95% of my conversations with Amy revolve around food. I'm not even kidding.
Anyway, my brain took that idea and ran with it. Why not? A little cinnamon and sugar on the tortillas, a creamy cheesecake filling, and homemade strawberry syrup that's good enough to eat it off the spoon by itself- suddenly you've got a delicious dessert!
Cheesecake Quesadillas.
Cheesecakeadillas. Or something like that.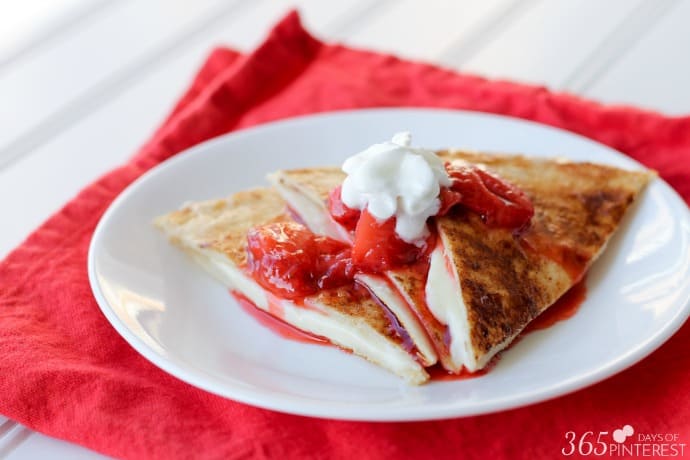 Cheesecake Quesadillas
Ingredients
Homemade Strawberry Syrup

4

ounces

cream cheese

softened

1/4

cup

powdered sugar

1/2

tsp

vanilla extract

4

flour tortillas

butter

sugar and cinnamon

Optional: whipped cream for topping
Instructions
Prepare strawberry syrup and set aside.

In a small bowl, mix the cream cheese, powdered sugar and vanilla extract.

Butter one side of a tortilla, and sprinkle with cinnamon and sugar. Set aside.

Spread half of the cheesecake filling over another tortilla, and then top with the buttered tortilla.

Place butter side down on a warm pan or griddle and add butter and cinnamon/sugar to the top. Cook until golden brown on the bottom and flip. Cook other side to golden brown, then remove from heat. Repeat to make a second quesadilla.

Slice into 4ths or 8ths and top with strawberry topping and whipped cream. Serve warm.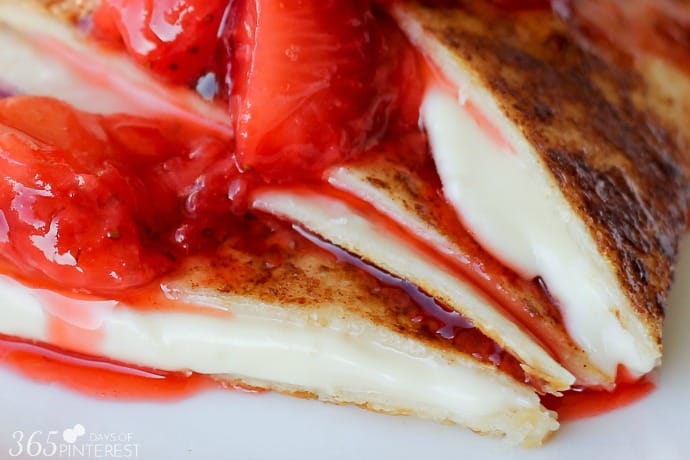 Just look at that oozing, creamy cheese filling! Y-U-M. This dessert was husband and children approved. Cheesecake Quesadillas make a very quick and easy dessert when you need to throw something together. Even making your own strawberry syrup only takes an extra 5 minutes. Plus, if you have any extra, it is awesome on pancakes or waffles!
If you like these Cheesecake Quesadillas, you'll probably like one of these other cheesecake recipes!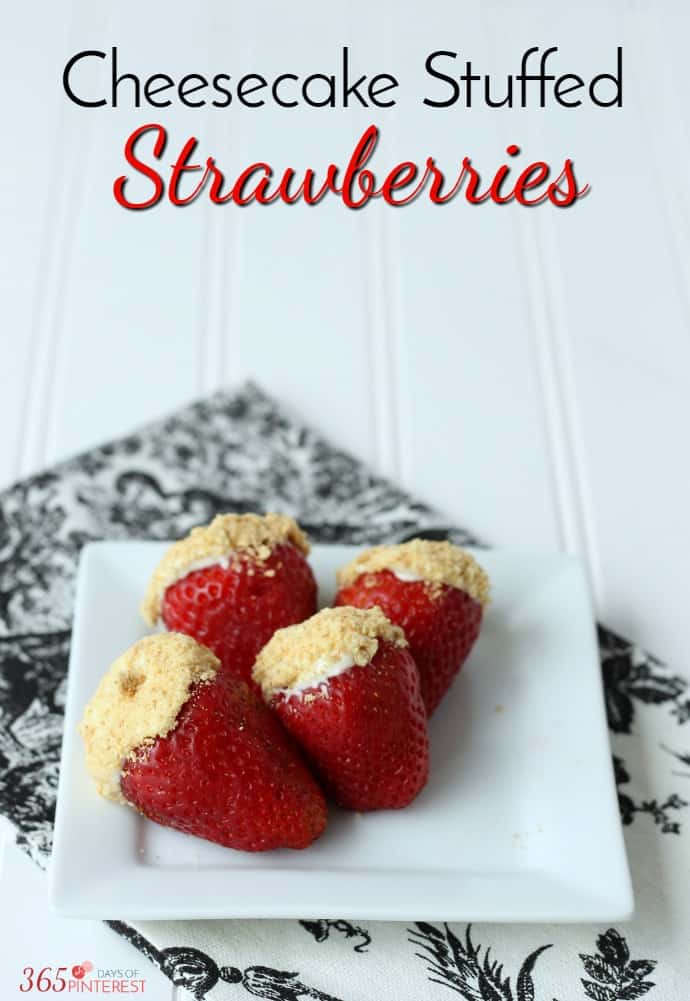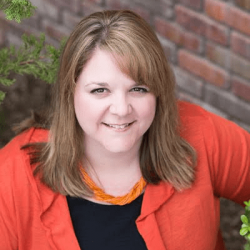 Latest posts by Nicole Burkholder
(see all)