This post may contain affiliate links. Please see my full Disclosure Policy for details.
This is a sponsored post written by me on behalf of Breyers. All opinions are 100% mine.
I will never use store-bought strawberry sauce again.
It's amazing to me how simple ingredients come together to make something delicious. This easy "Stars and Stripes Sundae" is made with a simple strawberry syrup, Breyers Natural Vanilla Ice Cream and fresh blueberry whipped cream. (Why I never thought of using fresh fruit in my whipped cream, I don't know!)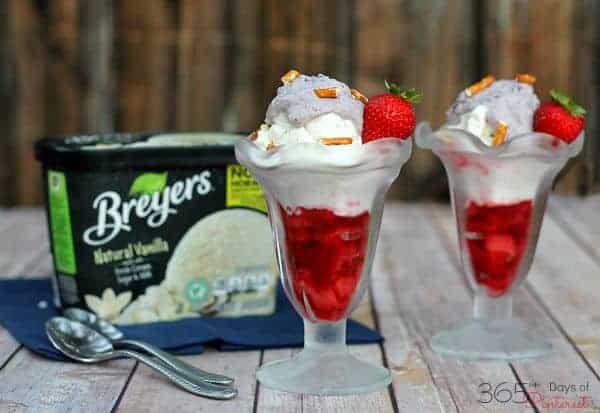 We are in our last full week of summer vacation and suddenly I'm trying to cram a whole summer's worth of fun into a few short days! 🙂 We've had an overnight family campout, birthday parties, a trip to the water park, play dates with cousins at the park and extra goodies for dessert every once in a while. The kids are in for a rude awakening when school starts back up next week. 🙂 Last night I made these sundaes created by Chef Antonia Lofaso after dinner. What says "summer" more than an ice cream sundae made with fresh fruit?
Stars and Stripes Sundae
Ingredients:
3/4 cup heavy cream
1 cup crushed blueberries
2 Tbsp. confectioners sugar
2 Tbsp. water
2 Tbsp. granulated sugar
1 cup roughly chopped strawberries
2 cups Breyers® Natural Vanilla Ice Cream (America's #1 vanilla ice cream!)
2 Tbsp. crushed pretzels
Instructions:
To make blueberry whipped cream either by hand or with a stand mixer fitted with a whisk attachment, whisk cream, crushed blueberries and confectioners sugar until soft peaks have formed, about 5 minutes by hand and about 3 minutes with stand mixer.
In an 8-inch sauté pan, combine water and granulated sugar with strawberries and cook on medium to high heat for about 5 to 6 minutes, until water and sugar create a syrup and strawberries begin to slightly breakdown.
To make each sundae, spoon the warm sautéed strawberries onto the bottom of a small bowl. Top with ½ cup scoop of Breyers® Natural Vanilla Ice Cream. Add a small dollop of blueberry whipped cream and sprinkle with pretzels.
Breyers is now sourcing their milk and cream from cows not treated with artificial growth hormones* and the vanilla is real and from sustainably farmed vanilla beans. Little things like that take what might be considered a "boring" vanilla sundae and elevate it to a creamy, flavorful that you can feel good about serving to your family.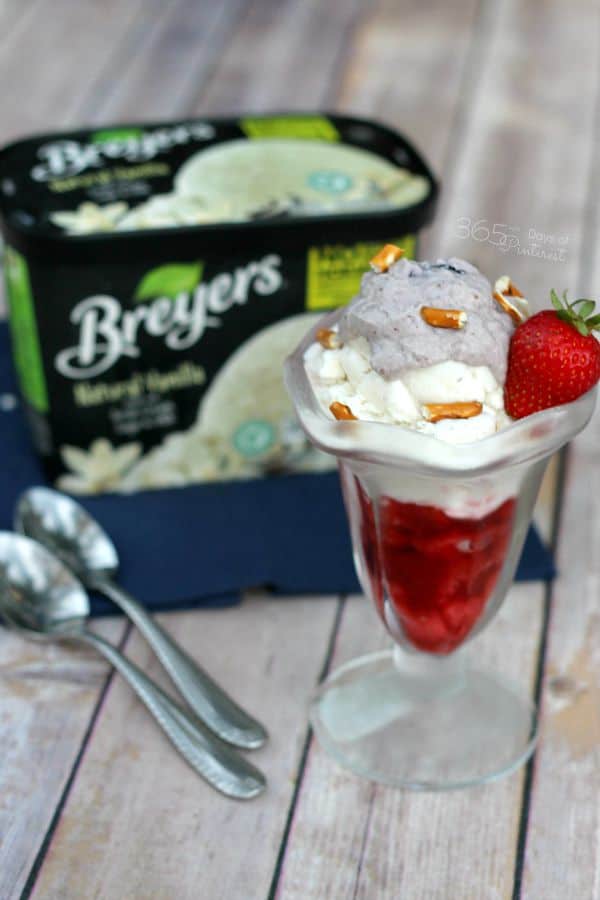 The pretzels may seem like an odd afterthought, but they really add a lot to the sundae! It's that nice combination of salty and sweet that is so popular (french fries and ice cream, anyone?) They also hold up well and stay crunchy so the texture is great. Go ahead, give them a chance!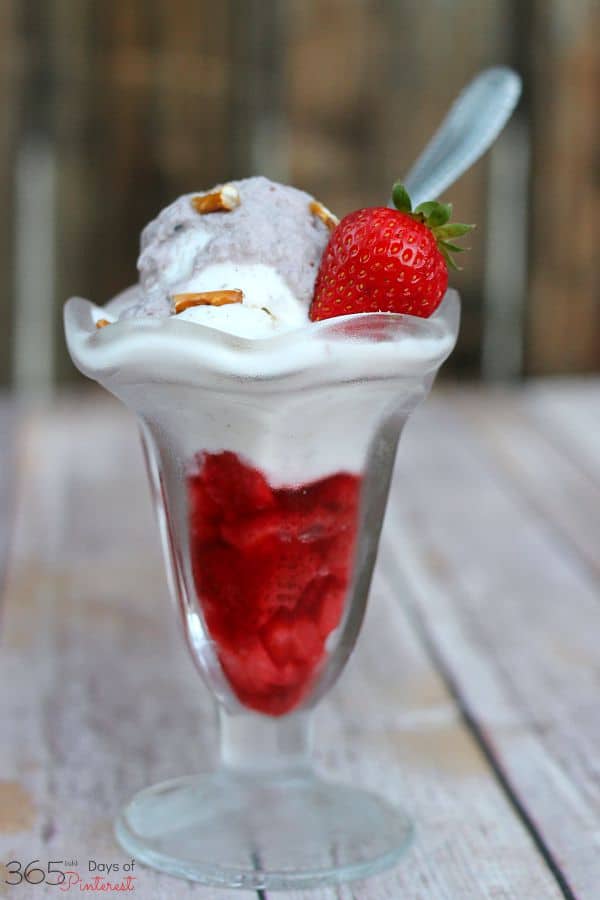 If you are looking to save some calories, skip the whipped cream and pretzels and go with a few fresh blueberries on top instead. Just DON'T skip the strawberry syrup because that is definitely the best part of this stars and stripes sundae!
For more great recipes using Breyers ice cream, find them on social media and then grab a carton at your local grocery store-they are available nationwide!
Breyers on Pinterest | Breyers on Twitter | Breyers on Facebook
*Disclaimer: Suppliers of other ingredients such as cookies, candies & sauces may not be able to make this pledge. The FDA states that no significant difference has been shown between dairy derived from rBST-treated and non-rBST-treated cows.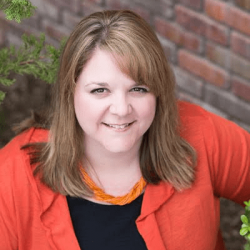 Latest posts by Nicole Burkholder
(see all)