This post may contain affiliate links. Please see my full Disclosure Policy for details.
Celebrate this American tradition with these Groundhog Day Pancakes! If Punxsutawney Phil does predict another six weeks of winter, at least you'll have these cute pancakes and some hot chocolate to cheer you up! 🙂
You know those people who create amazing food art for their kids every day?
Yeah, I'm not one of those people. Not even close.
But, I do like to make pancakes once a week, and holidays (even the silly little ones like Groundhog Day) are an opportunity to do a little something extra for my boys. Last year I made Reindeer Pancakes for Christmas and they were a hit with everyone. I thought it would be fun this year to make bunch of different holiday pancakes and create my own collection of simple food "art."
Groundhog Day Pancakes
1 large pancake for the head
3 small (silver dollar) pancakes for the cheeks and ears
3 mini marshmallows
3 mini chocolate chips
Place the large pancake on the plate. Take one of the marshmallows and cut it in half. Press the mini chocolate chips pointy side down into the sticky side of the split marshmallow. Repeat with the other half for the two eyes. Place another mini chocolate chip on the pancake as the nose. Add the two small pancakes for cheeks, and place two marshmallows next to each other for teeth. Cut the last small pancake in half and place on top for ears. Grab some syrup and eat up!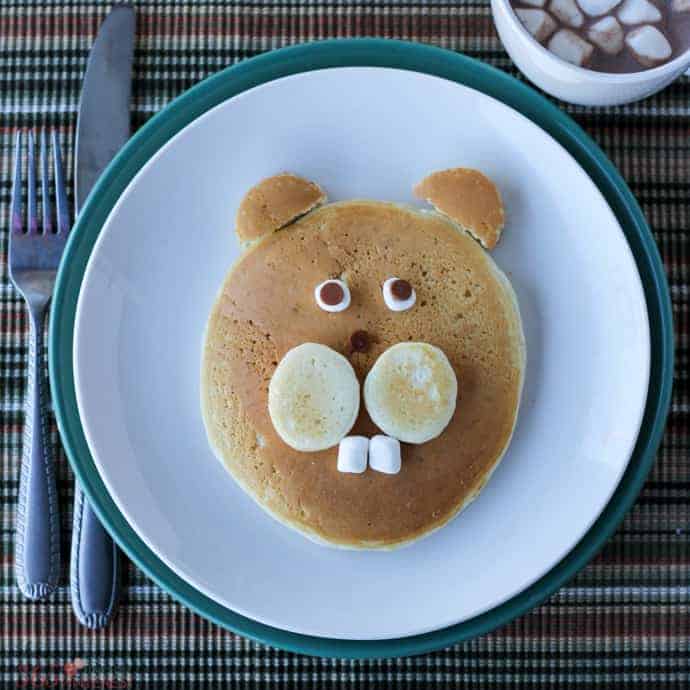 Try to find two marshmallows that are the same size for the teeth. You can also use a small biscuit or cookie cutter to get the tiny round pancakes for the cheeks and ears. Small strips of bacon cut into whiskers would be cute, too! Feel free to get creative and make the pancakes your own. The whole point is just to have fun and enjoy a meal with your kids. And this is simple enough for them to help make them, too!
I know it's really early (or a little late, depending on how you look at it) for these Reindeer Pancakes, but pin them now to save for next Christmas! Be sure to check back throughout the year to see new holiday-themed pancakes!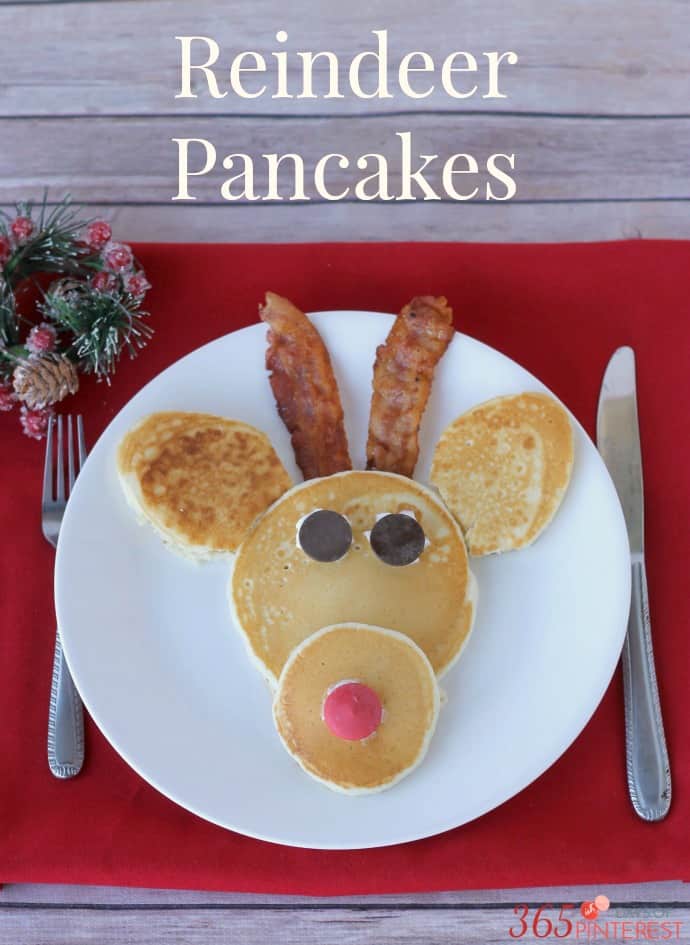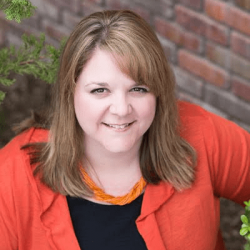 Latest posts by Nicole Burkholder
(see all)