This post may contain affiliate links. Please see my full Disclosure Policy for details.
We are big fans of the show Psych. I love a crime procedural that can poke fun at itself. Sadly, after eight seasons, the show is ending on March 26th. One of the things the show is known for (besides the random placement of a pineapple in every episode) is FOOD. Jerk chicken, tacos of every flavor and even Red Robin made regular appearances. So when I saw that this month's Get Your Chef On challenge was potatoes, I knew I had to make Fries Quatro Queso Dos Fritos to bid a fond farewell to Psych.
Carlton Lassiter: Then maybe you'd like to tell me who did kill him.
Lyin' Ryan: An Assassin.
Carlton Lassiter: An Assassin.
Lyin' Ryan: A hired assassin. No, two of them actually. Yes, you see, that has to be it. The night before, I went to this restaurant to get a basket of these things called Fries Quatro Quesos Dos Fritos. You know, the ones where they inject potatoes with a four cheese mixture, fry them three quarters of the way, pull them out, batter them, fry them again, and then serve them with bacon and an ancho chili sour cream. Anyway, as I was sitting there, a car speeds right through the storefront across the street. It makes such a loud noise, I had to turn my head and look and that is when I overheard the guy with the curly-Q's on his face tell the other guy at the corner table about the assassination plot.
Shawn Spencer: Can this be true?
Burton 'Gus' Guster: No way.
Shawn Spencer: I mean, is it even possible?
Burton 'Gus' Guster: I couldn't imagine it.
Shawn Spencer: There's no way you can prepare a fry like that. That'd be way too much for the human palate to manage.
Burton 'Gus' Guster: It would be a flavor seizure.
Source:
IMDB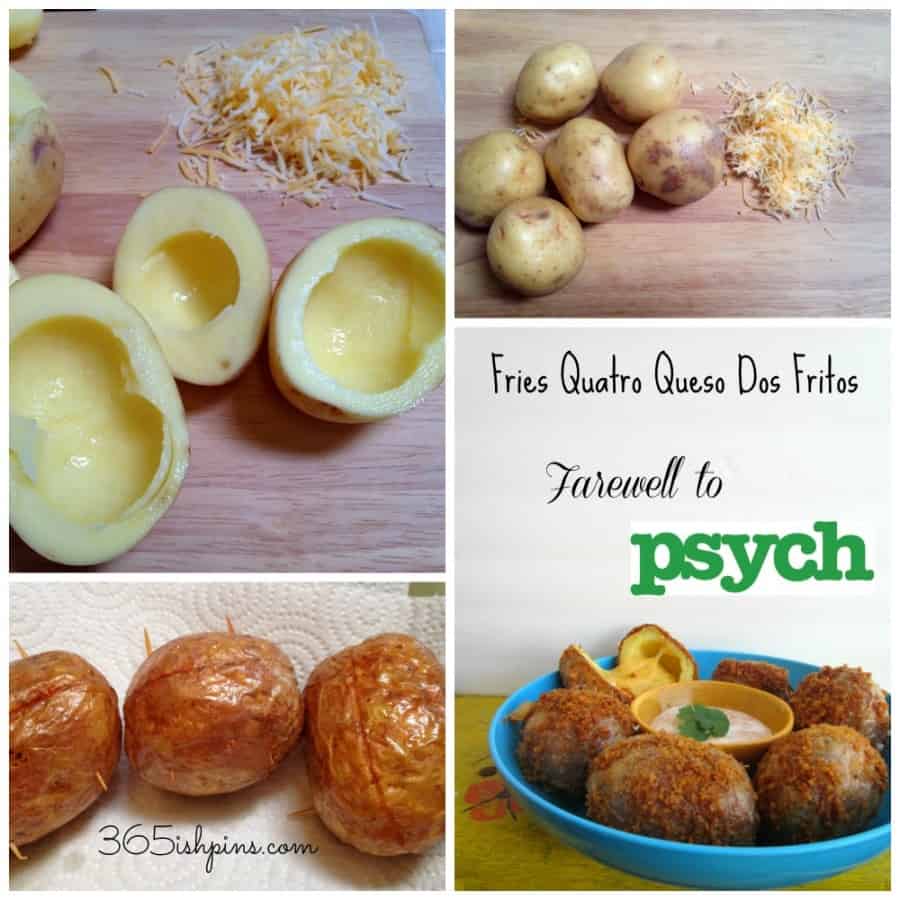 Since there's no real recipe out there to work from, I just came up with my own, using the passage above as my guide. If you are looking for a "flavor seizure" of your own, try these. 🙂
Fries Quatro Queso Dos Fritos
6 small yukon gold or white potatoes
1 1/2 cups cheese- I used cheddar, monterey jack, queso quesadilla and asadero cheese
Enough vegetable oil to cover your potatoes with an inch of oil (I used two full bottles of oil in my deep fryer)
1 egg
1/2 cup Panko bread crumbs
salt, pepper, garlic powder to taste
For the sauce:
1/2 cup sour cream
2 tsp ancho chili powder (I couldn't find ancho chili powder so I just used California chili powder)
2 tbsp bacon bits
green onions for garnish
Heat oil in a deep fryer (that's what I used) or dutch oven to 350°
Slice the potatoes lengthwise and use a scoop to remove the middle of the potato. I found that the ones that I scraped out more cooked all the way through and tasted great. The thicker ones were less successful. So empty those puppies out!
Stuff with cheese. Squeeze everything in that you can! Match the halves back up and spear them with two toothpicks.
Place in oil and fry for 10 minutes. (I cooked three potatoes at a time.)
Remove from oil, drain on a paper towel.
Mix salt, pepper and garlic powder with Panko crumbs on a plate.
Dredge cooked potatoes through the egg and roll in the crumbs.
Place back in oil and fry for another 3-5 minutes until golden brown.
For the sauce:
Mix the sour cream, chili powder and bacon bits in a small bowl.
Garnish with green onions and/or cilantro and serve with hot "fries"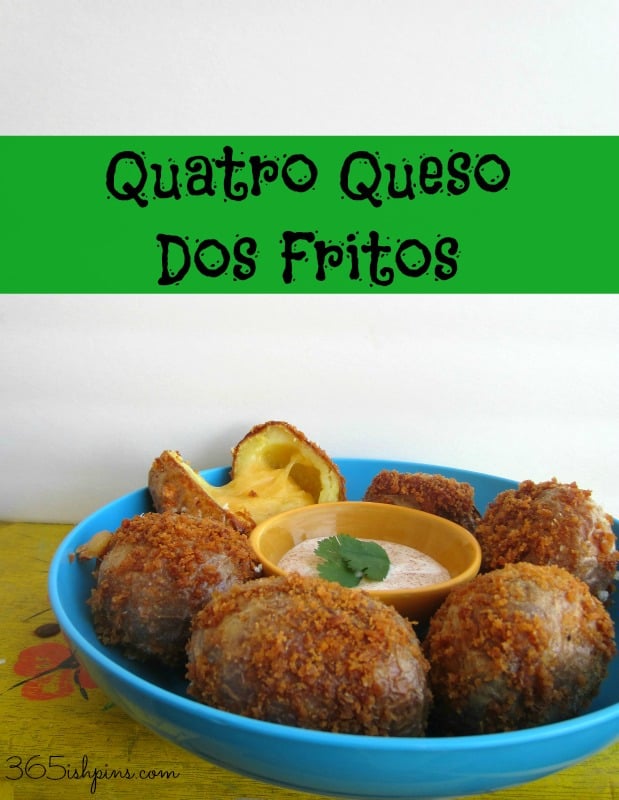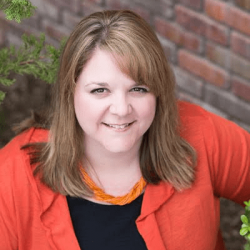 Latest posts by Nicole Burkholder
(see all)