This post may contain affiliate links. Please see my full Disclosure Policy for details.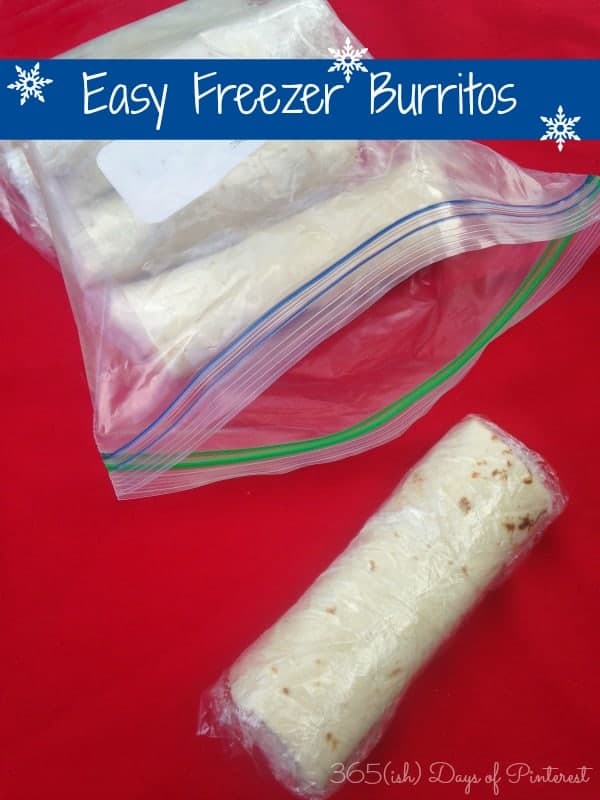 If you follow me on Facebook, you've probably seen me whining about my gall bladder over the past several months. On Tuesday, I finally had it removed. I knew I would be "out of commission" for a little while, but I didn't realize HOW out of it I was going to be! This is no walk in the park! I'm blessed to live in the same town with my extended family, so my mom has been my hero all week. My house is shiny and clean and my kids have been well cared for. I did have the foresight to go grocery shopping on Monday and put away a couple freezer meals for later in the week. Tonight, we had the Easy Freezer Burritos I made Monday afternoon. It was so nice to just pop them in the microwave and have dinner ready to go!
It's almost embarrassing to post this, because it's not really a recipe- but it IS a good idea and I'm glad I tried them out. These are certainly much better for you than buying those tiny frozen burritos at the grocery store! At least this way you can control what goes into them and make them bigger so they are an actual meal instead of a snack. 🙂
Easy Freezer Burritos
Ingredients
6

large burrito-sized flour tortillas

1

pound

ground turkey or beef

(I use ground turkey since you can't tell the difference and it saves calories)

1

packet taco seasoning

1

can

(15 oz) refried beans or 2 cups of your own try my slow cooker recipe

1

cup

shredded cheese

(I usually use Colby Jack or cheddar)
Instructions
Brown ground meat in a frying pan, drain.

Add taco seasoning and follow packet directions for water. Simmer for 2-3 minutes.

Stir in beans until warmed through.

Fill six tortillas with the meat and bean mixture (it will be about 1/2- 3/4 cup for each one)

Sprinkle cheese over the meat and bean mixture.

Roll up the tortillas tightly, being sure to tuck in the edges as you go. Wrap each one tightly in plastic wrap and store in a gallon-sized freezer bag.

To reheat: Loosen the plastic wrap slightly and cook on DEFROST for 2 minutes. Then unwrap and cook on regular power for 90-120 seconds.
The cooking time was the biggest thing I was concerned about. Since I was heating several of them, I played with the settings each time, and I think I found what worked for my microwave. Most of mine were done at the 90 second mark (after defrosting for two minutes) but a couple had to be turned over and cooked for another 30 seconds to get all the way done in the middle. It will depend on how full you stuff the burritos and how well your microwave works. 🙂 We have burritos for dinner often, so I plan on doubling my ingredients next time I make them so I can fill another freezer bag with handy lunches or emergency dinners! This would be a great thing to give to someone who's recovering from having a baby or just had surgery…hint, hint… 😉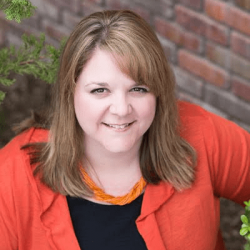 Latest posts by Nicole Burkholder
(see all)