This post may contain affiliate links. Please see my full Disclosure Policy for details.
Plan for a fun day this summer with these easy Dinosaur Day food ideas and activities you can do right at home. Sometimes simple adventures are the very best kind.
This is a sponsored conversation written by me on behalf of Tyson Foods, Inc. The opinions and text are all mine.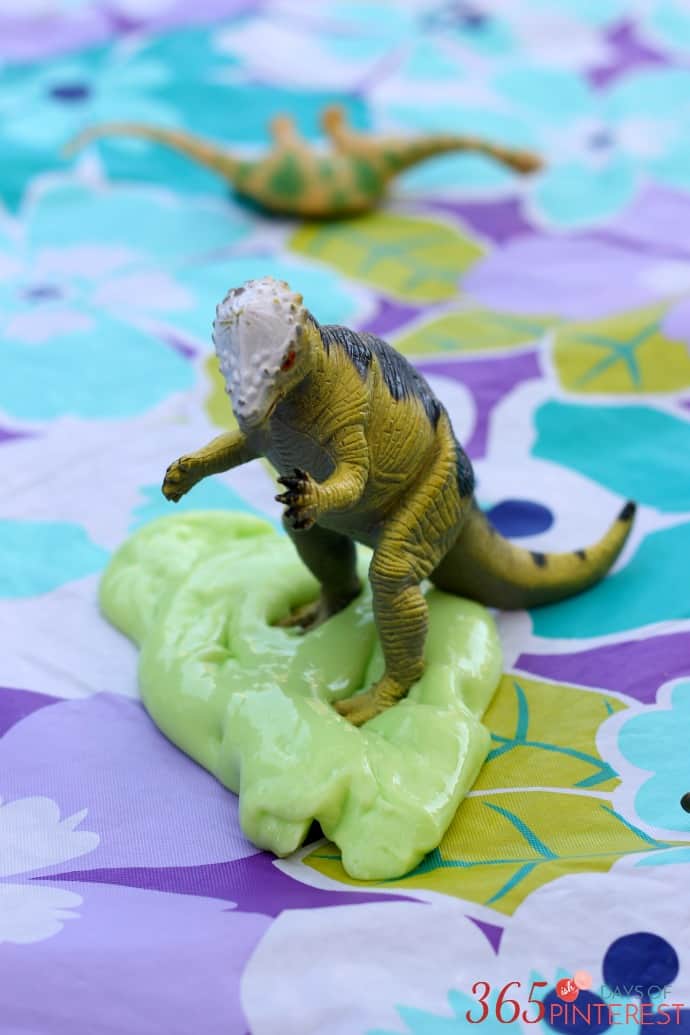 Thank you for this food. Keep us safe, help us have fun. Thank you that it's dinosaur day.
Charlie's simple little prayer over lunch just melted this mommy's heart. It was such a silly little thing-to pick a theme for the day "just because." But the boys were on board from the start and it made for a fun Saturday full of simple dinosaur activities and even food!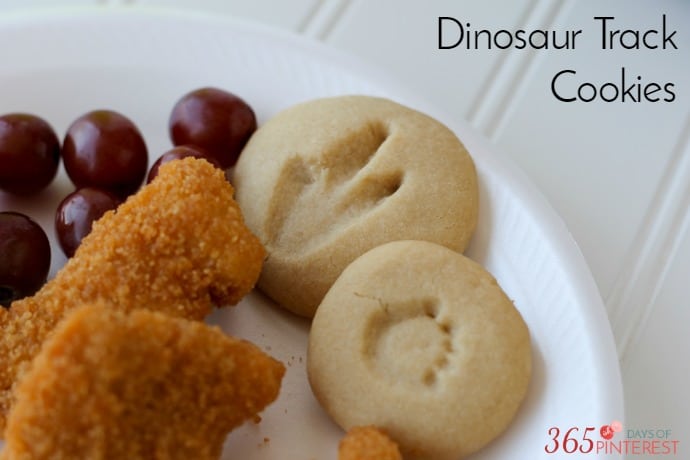 The day started with making up a simple batch of shortbread cookies for serving later with lunch. I used the same recipe that I used for the Chai Glazed Shortbread Cookies. I just made them a bit thicker so the boys could stamp them with dinosaur tracks and left off the glaze. We used a few plastic dinosaurs and stamped their prints in the dough before baking the cookies.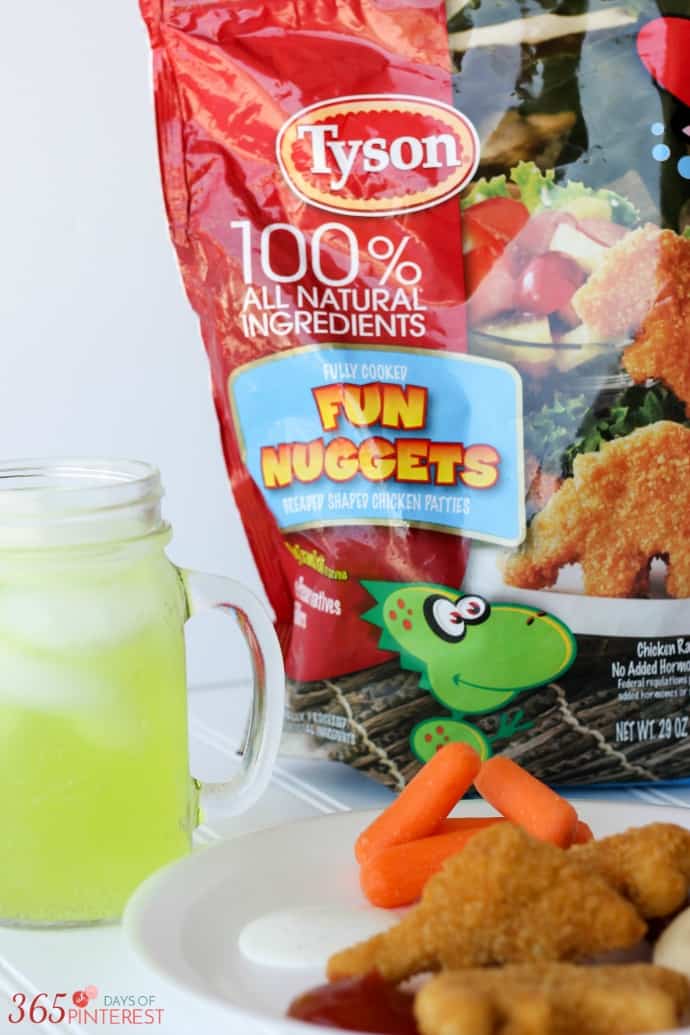 For lunch, I made Tyson® Fun Nuggets (dino shaped, of course.) I have to admit, I sneaked a couple for myself. 🙂 They are made with white meat and the breading is crunchy and pretty tasty! I also gave them "dino eggs" and some carrots to represent the leaf eaters. 🙂 Since lunch around here is usually peanut butter and jelly sandwiches, the boys thought this was pretty special!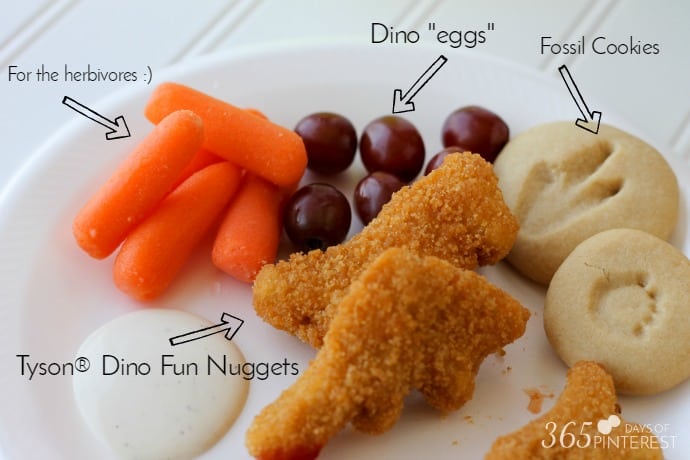 I had to have a drink to go along with our Dinosaur Day lunch. Normally we just drink water with lunch, so once again, this was an easy way to make the day a little more special. I searched Pinterest for ideas for drinks, and for some reason, green is associated with dinosaurs. So I called it "Swamp Juice" and mixed up a glass for everyone.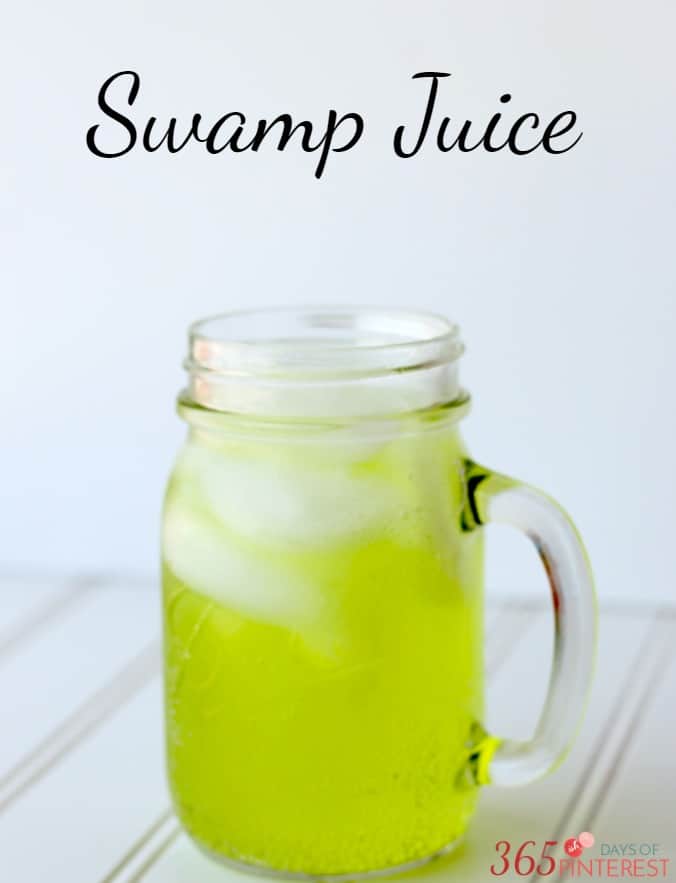 Dinosaur Day Swamp Juice
Hawaiian Punch Lemon-Lime Splash
2 liter of lemon-lime soda
Mix the punch and the soda in equal parts and serve over ice for a refreshing glass of green swamp juice. Yum!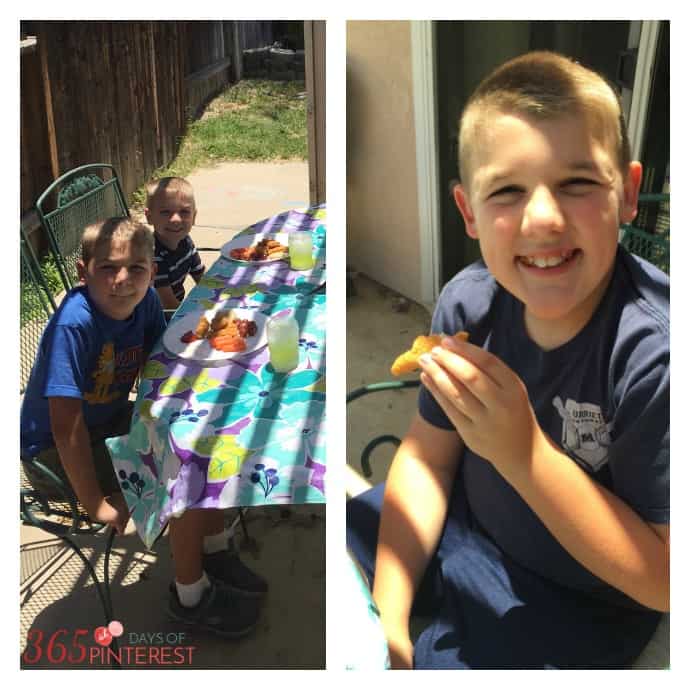 Lunch was a tasty success! After lunch, it was time for some excavating. The night before, I put several mini dinosaurs in a plastic tub filled with water and let it freeze. Then I had the boys work on freeing the dinosaurs any way they could. It was a bit tough at first, so they used some running water from the hose to get started, and then some play tools did the rest!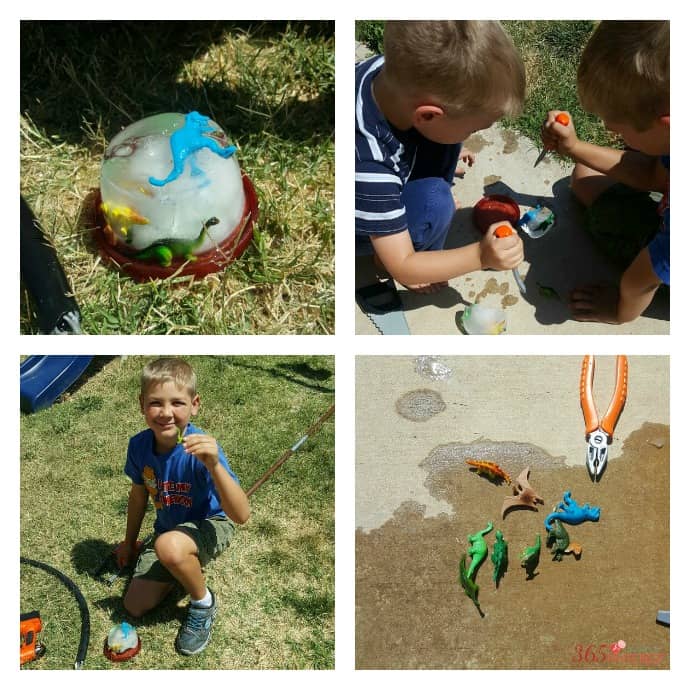 They enjoyed this simple activity so much that they wanted to do it again. So we have another bowl in the freezer now. 🙂 I think a larger container like a shoe box would be great for this, too!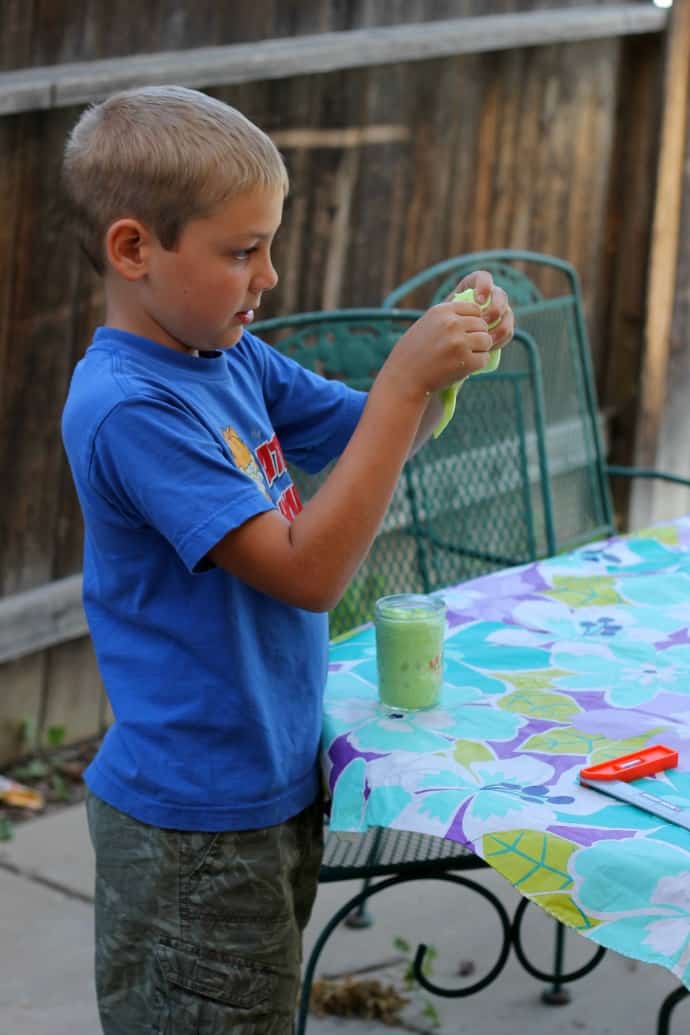 The last thing we did for dinosaur day was making slime. My boys love this stuff. It's made with only two ingredients (and water) and takes just minutes to mix up. We actually made it live on Facebook!
You can see the recipe for homemade slime here if you don't want to watch the video right now. Don't forget to pin it for later! You are going to want to do this with your kids- it's very clean for messy fun! Of course, the absolute best part of making slime is the funny noises it makes when you push it down into the jar. My boys think it's so funny to gross me out. 🙂 Check out these awesome slimy faces: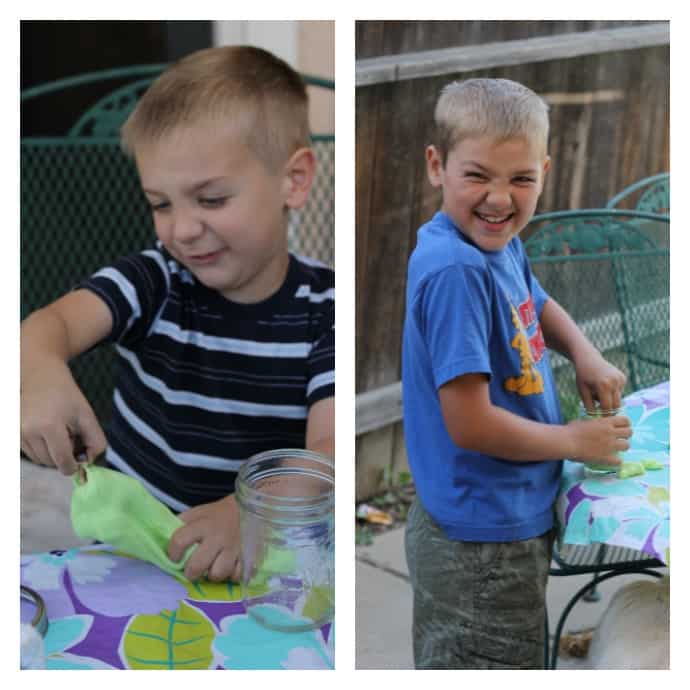 I picked up the bag of Tyson® Fun Nuggets at our local Kroger store. Be sure to check out the Tyson Foods, Inc website here. They have a really fun page where you can answer a question and unlock an adventure! I unlocked the Fun Nuggets section and opened up several downloads. There are recipe ideas, a coloring page and even a dinosaur-themed word search. You can unlock a different adventure every day!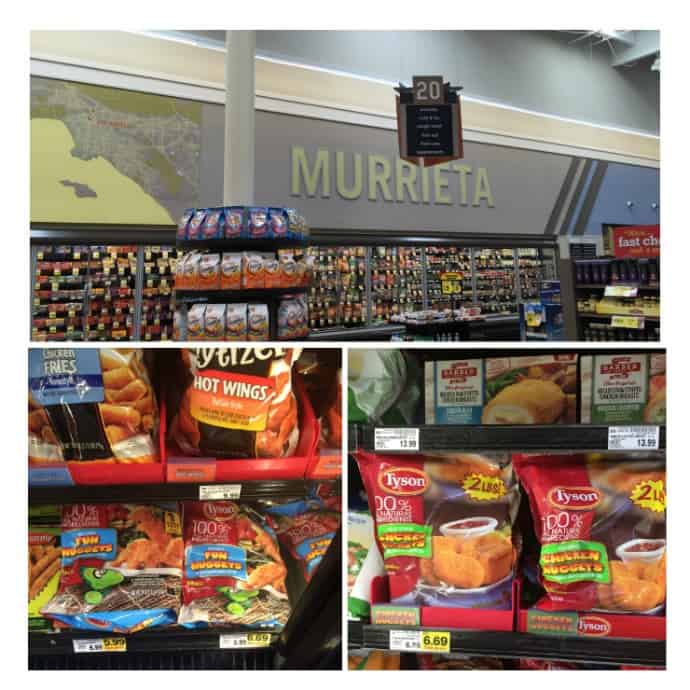 #TysonLifesAnAdventure #DiscoverIt
This is a sponsored conversation written by me on behalf of Tyson Foods, Inc. The opinions and text are all mine.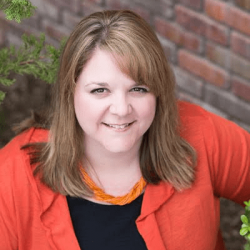 Latest posts by Nicole Burkholder
(see all)