Make either this baby blue punch or the pretty pink punch for a cute addition to any baby shower. Only a few ingredients needed for each one!
Tonight I hosted a baby shower for my sister-in-law and another lady in our church.  One is having a boy and one a girl, so we did a pink and blue theme.  I think that's the easiest possible theme to work with 🙂 I scoured Pinterest and settled on a pretty blue punch and a delicious pink one.
Baby Blue Party Punch
1 two-liter of Blue Hawaiian Punch  

1 two-liter of Minute Maid Lemonade
This punch is so pretty and very refreshing.  Just Blue Hawaiian Punch and Lemonade!  It doesn't get much easier than that! It's nice to have a beverage dispenser to show off the beautiful color! It's also a nice break from a bowl-style punch usually made with ice cream……..Like this one:
Pretty in Pink Punch
1 two-liter of 7up

1 64 oz bottle of cranberry juice
1 quart raspberry sherbet
1 12 0z bag of frozen raspberries
This pretty bowl (find a similar glass punch bowl here) of punch didn't last through the night.  I think I should have used two bottles of 7-up instead of only one.  It was more red than pink, except the foam.  BUT, it was super yummy!  I'll go for anything with sherbet in it! Just 7-up, cranberry juice, raspberry sherbet and frozen raspberries go into making this.  And don't skimp on the berries-it's what makes the punch!
I do believe it was a lovely night and everyone enjoyed themselves.  It was so nice to sit and visit with one another without chasing kids around the place 🙂 And I'm really looking forward to welcoming another nephew into our family!
If you're looking for something more "gender neutral" you should try this sunny yellow Pineapple Punch!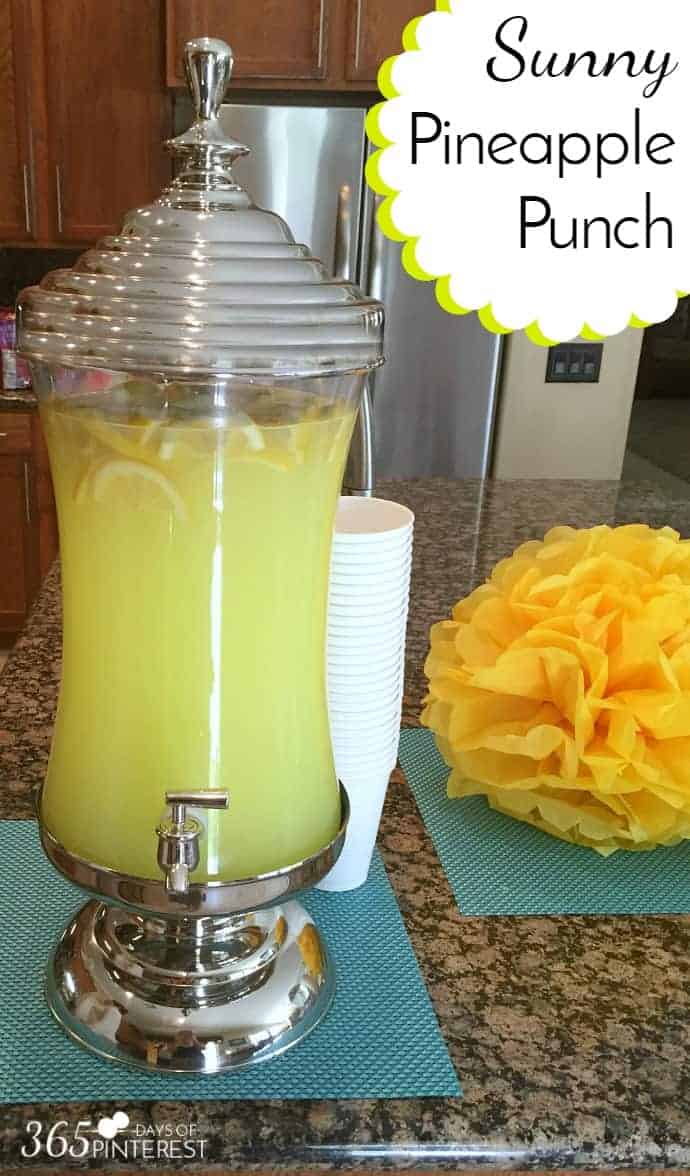 Here's another one of my favorite punch recipes that's perfect for summer wedding, baby showers, picnics…you get the idea. 🙂 Almond Wedding Punch is a slushy punch, so you don't have to worry about keeping it cold!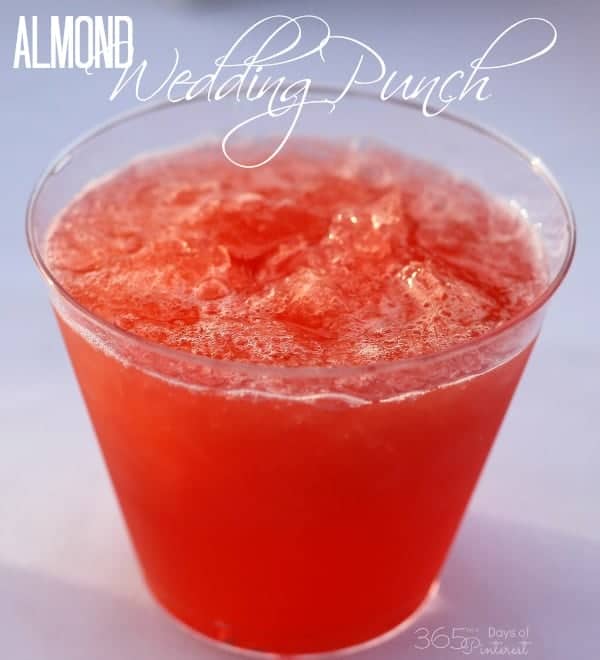 If you're looking for an adorable idea for a snack, try these "Little Peanut" Cookie Babies! You can make them pink, blue or yellow (or any color really) to fit the theme! Click the cookie babies link or the image to go to the tutorial for these cuties!