This post may contain affiliate links. Please see my full Disclosure Policy for details.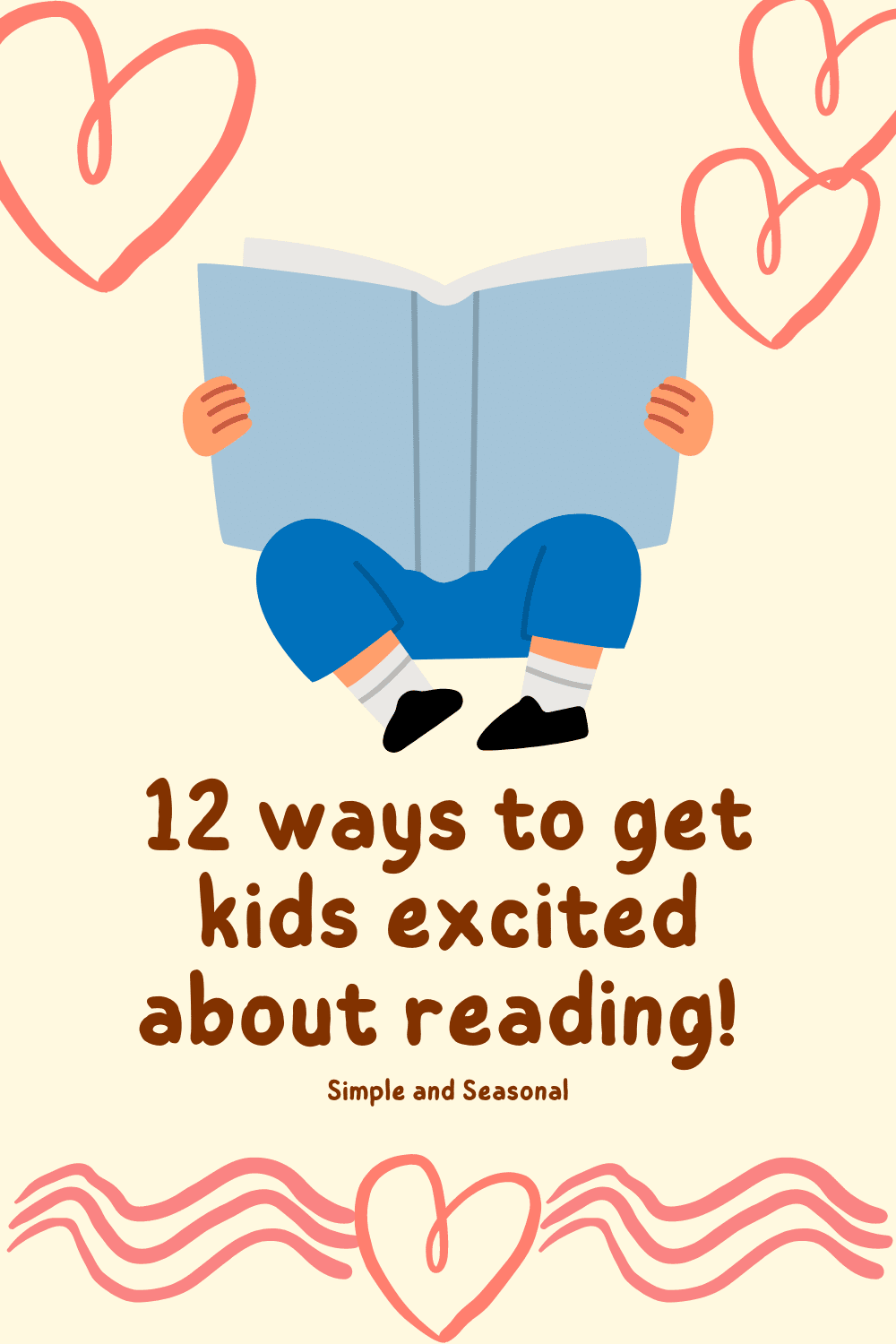 It's never too early to get your kids excited about reading! Whether your child is an avid reader or too young to learn yet, you can still use these tips.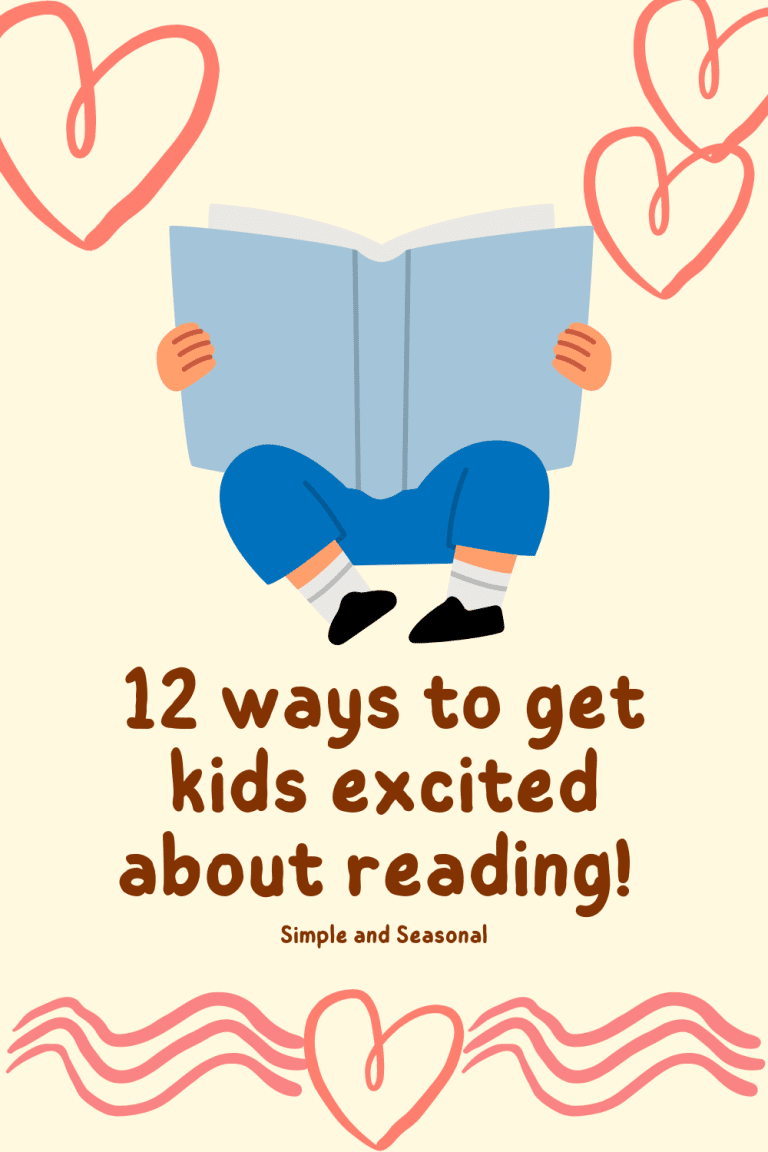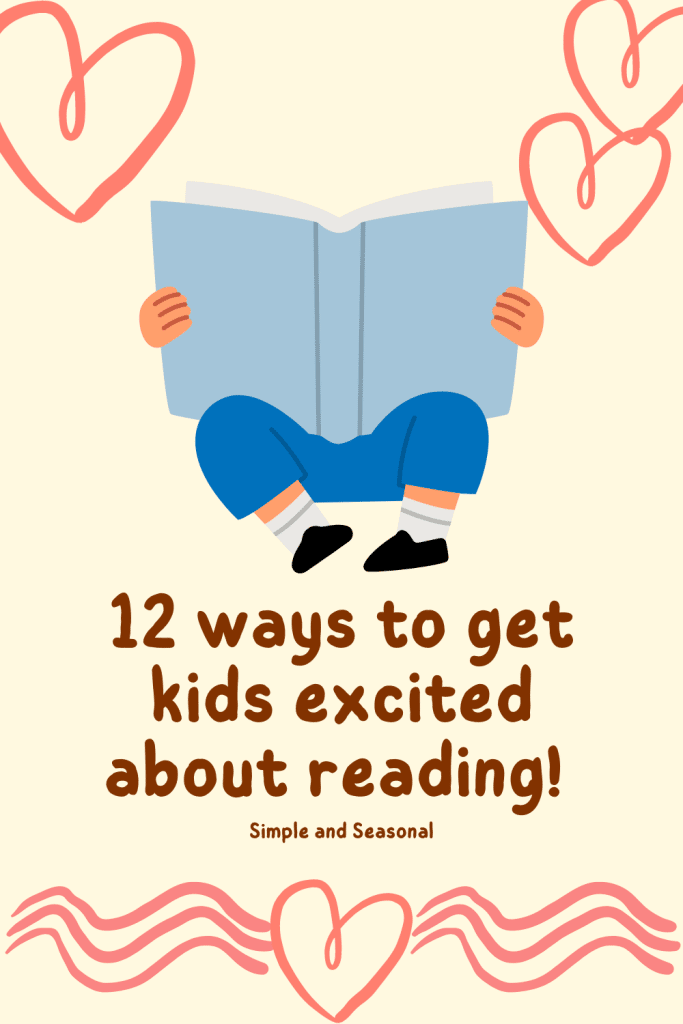 One of my favorite things about parenting is reading to my kids. I love snuggling on the couch or bed with a pile of picture books or sharing a chapter book I loved at their age.
Now don't get me wrong, there are times when everyone is bickering about whose book I will read first, who gets to sit where, and the toddler keeps interrupting, but it's worth all the little struggles because my children are learning to love books and reading.
If you are looking for ways to help your child love reading here are 12 ways you can help light that fire.

12 ways to get kids excited about reading
1. Find a consistent time to read to your child.
Bedtime works for many people, but I am burnt out at the end of the day so we read at breakfast and snack. Try making these cute "critter kabob" snacks to enjoy while reading!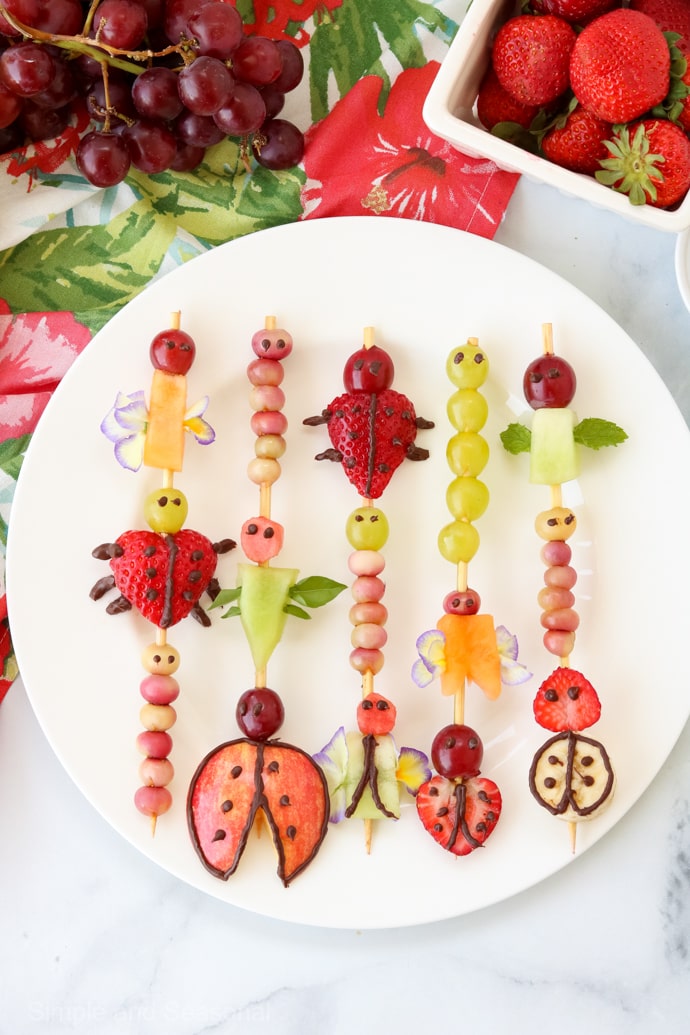 2. Set a goal for just 10 minutes or one book and add more time as you and your child are ready.
It's OK if you can't get through an entire book without your little one wiggling out of your arms. You are just building the habit and fostering a love of reading. Before you know it, you'll be asking them if you can stop! 🙂
3. Help your child do their own Reading Rainbow style book reviews and send them to a grandparent or friend.
Being familiar with how to review a book or create a summary of the story will give kids a big advantage when it's time to start school!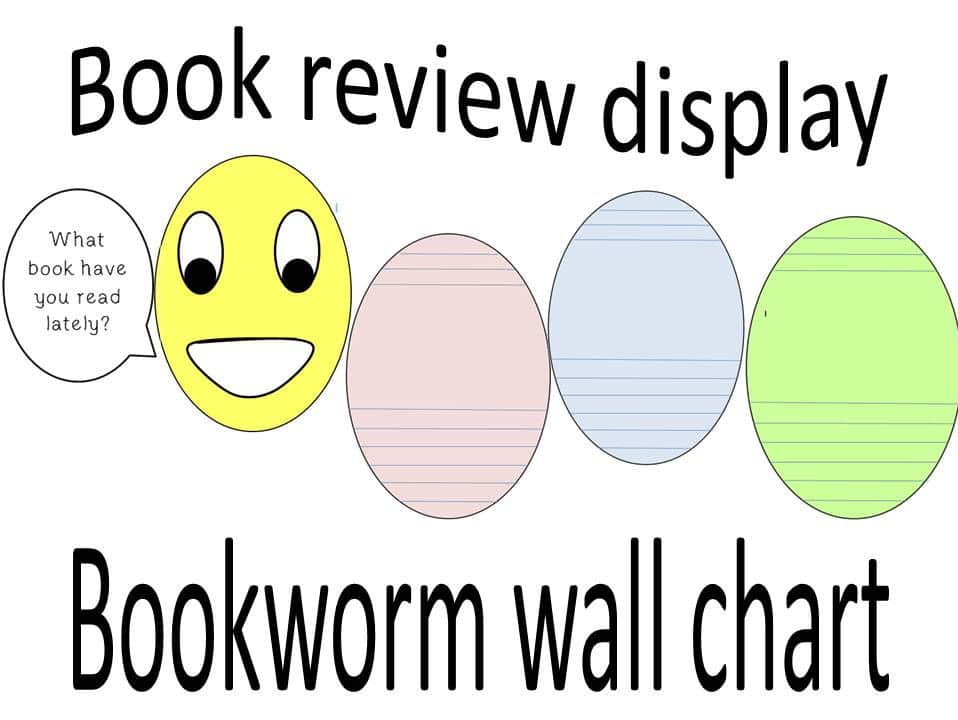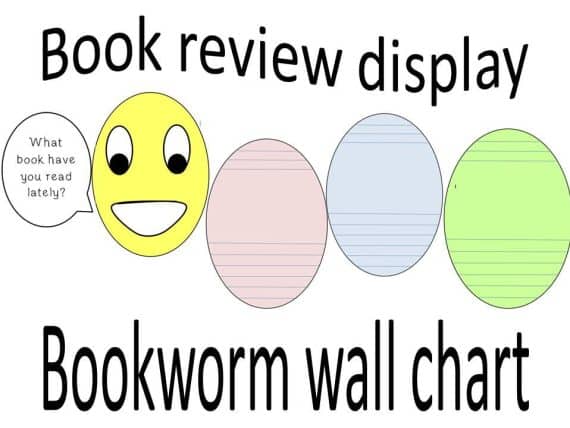 4. Create a book worm on their wall.
Cut out paper circles. Draw a face on one and hang it on a wall. Then add a circle for each newly read book. You can go more into depth for older kids by adding their review of the book. If you don't want to make one, you can purchase a bookworm wall chart here.
5. Use sensory activities to keep the kids engaged.
If your kids are active and don't enjoy sitting while listening to a story, keep them engaged with LEGOs, toys, or paper and crayons while you read.
6. Listen to audiobooks in the car, during a meal or before bed.
I have one avid reader, and one who'd rather not. But audiobooks have started to bridge the gap and kept him interested in reading things that might be a challenge for him.
7. Create a hall of fame for your favorite books and display them on a shelf or table.
This is a great idea for a school classroom or library as well! Allowing students to "show off" their favorites and share why they love a particular book is a great teaching tool.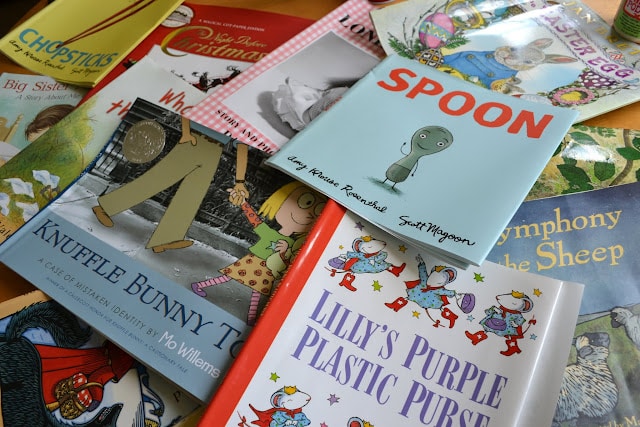 8. Make posters for your child's room out of the dust jackets of beloved books.
Collage art is really popular, and your kids would love to help make a poster for their own bedroom wall. Read how to create art work out of book covers here.
9. Make a map of Story Land with your child and mark where all of your favorite books are located.
Maybe the Three Little Pigs live in the same forest as the Goldilocks and the Three Bears? The movie Into the Woods might be a little too much for your kids, but it did a great job of weaving the fairy tales together into one environment. I bet your kids' imaginations can do even better! 😉
10. Talk about the books you read.
What might the characters might do in different situations? Make up an alternative ending or create a sequel with your imagination. Being creative is a great way to get kids excited about reading.
11. Create inside jokes with your kids about your favorite books.
We now call gas (you know, flatulence?) "Whizz-pops" thanks to The BFG by Roald Dahl. You can quote books you read together just as well as movies you watch together.
12. Create a book rich environment with help from online sources like Dolly Parton's Imagination Library.
There are many low cost or free resources for books online. Some are PDF downloads, some are grant-based or classroom based, and others are simple free books! Some of my kids' favorite books growing up came in the mail free from Dolly Parton's Imagination Library.

This post was originally sponsored by SunnyD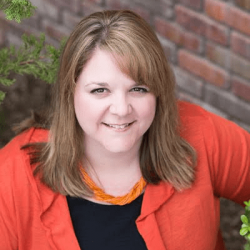 Latest posts by Nicole Burkholder
(see all)