This post may contain affiliate links. Please see my full Disclosure Policy for details.
I am a member of the Collective Bias® Social Fabric® Community. This shop has been compensated as part of a social shopper amplification for Collective Bias and its advertiser. #UltimatePlaydate #CollectiveBias
The sun is shining, the days are longer and it's the perfect time of year to go to the park for a playdate. Last week I called my sisters-in-law and we met at a local park for some fun activities with the cousins. Before we left, I made some juice pops so we could enjoy a sweet treat when we got home. Then I packed our bag with some bread for the ducks, crackers and Juicy Juice for us, sidewalk chalk, coloring sheets and a toddler-friendly scavenger hunt. Ready, Set, GO!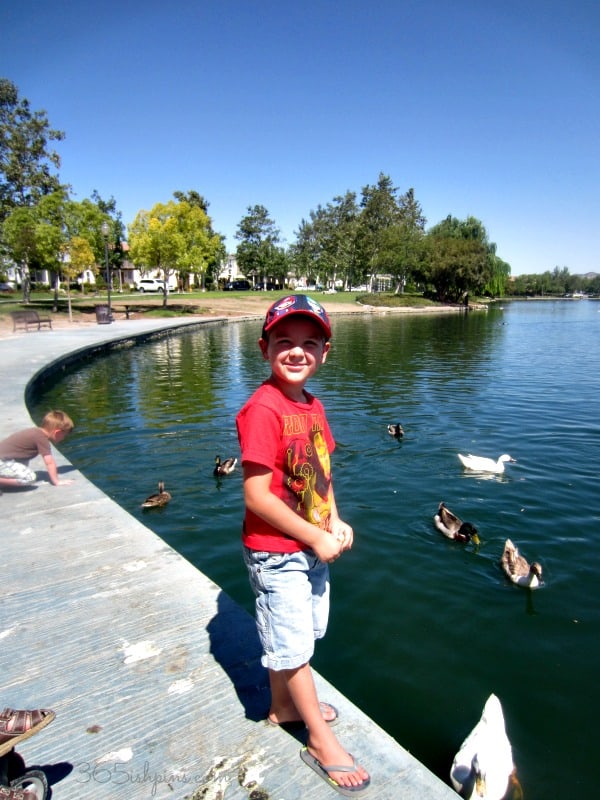 The kids played on the playground for a few minutes, but it was SO HOT and all the equipment was too hot to touch. We quickly moved across the walk to the pond to feed the ducks for a few minutes. Henry managed to make one slice of bread last a VERY long time. We saw ducks, turtles and fish!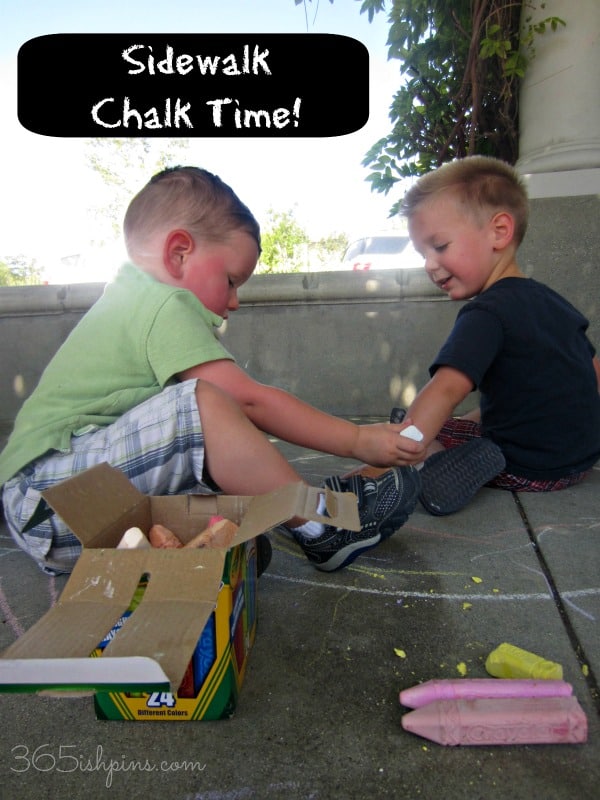 After feeding the ducks, it was time to get out of the sun. I opened up a brand new package of Crayola sidewalk chalk. There are so many colors (the color names are stamped into every stick of chalk!) and I love that the youngest kids can use them without any help.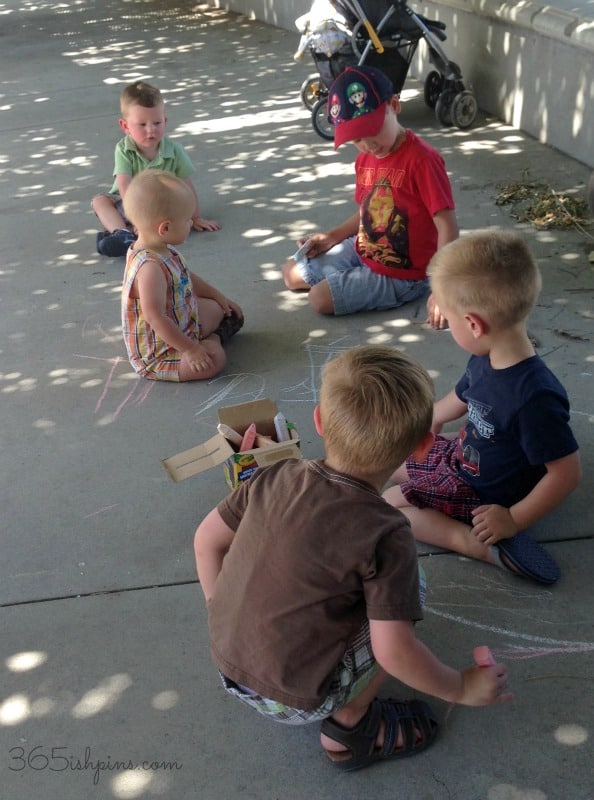 Just look at that! Five little boys all sitting still and doing the same thing at the same time. It's a miracle! 🙂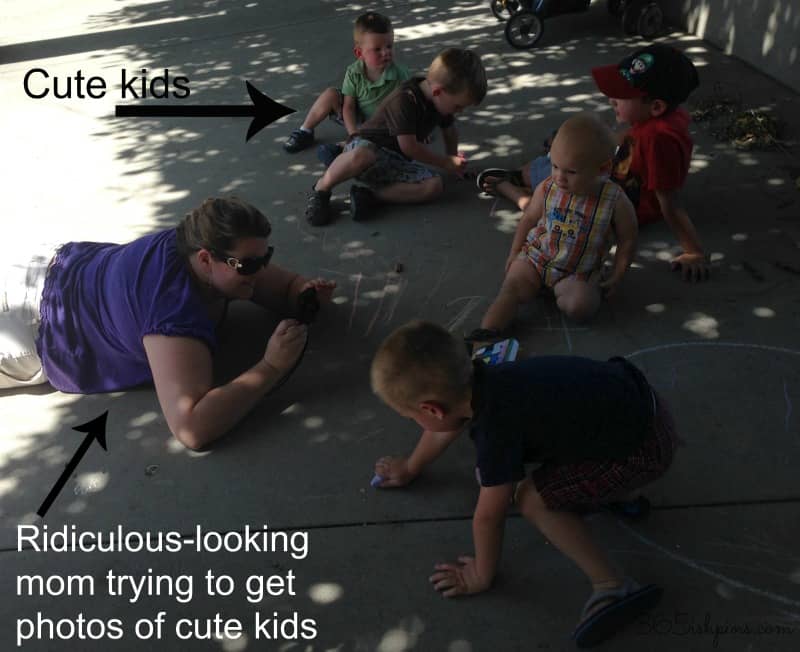 This is a terrible photo, but it made me laugh, so I'm including it. Behold, the "behind the scenes" view of a blog post! 🙂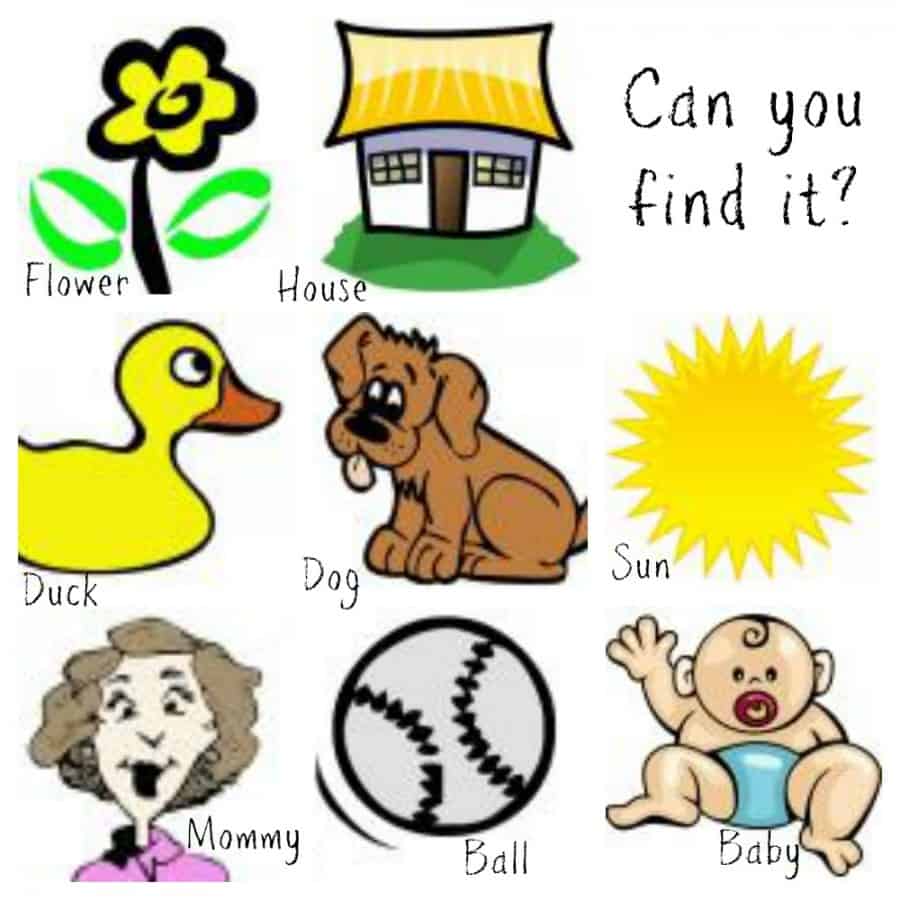 I put this little printable together for us so we could walk around the lake and let the kids mark off whatever they found with their crayons. BUT, it was SO HOT. Did I mention that already? We just couldn't bring ourselves to go back out into the sun. So instead we had snack time and stayed in the shade. 🙂 If you'd like to download and print this for yourself, just click on the link above. We'll try it another time.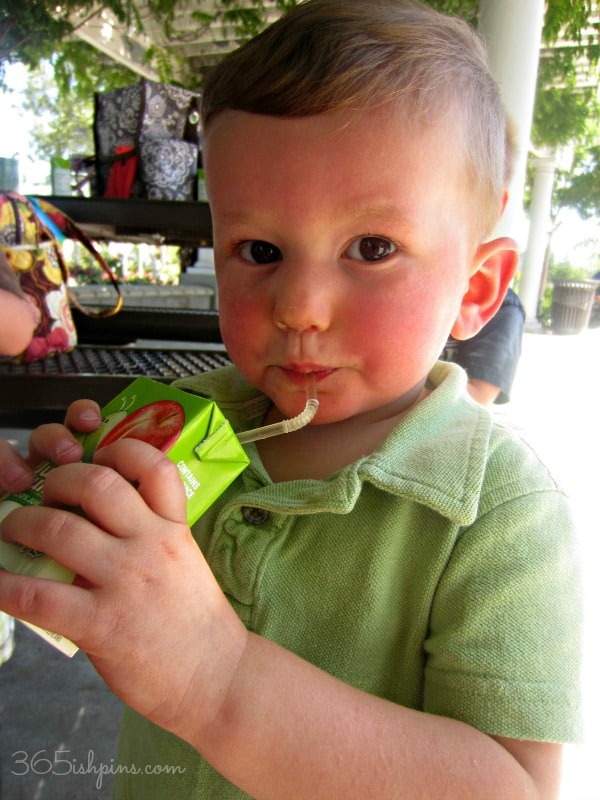 Just look at those poor red cheeks! It was time to pull out the crackers and Juicy Juice. I brought the fun size juice boxes which are perfect for little hands. I got them at Wal-Mart on the aisle with all the juice. They have a slim pack, fun pack and 64 oz. bottles, which I used to make our juice pops.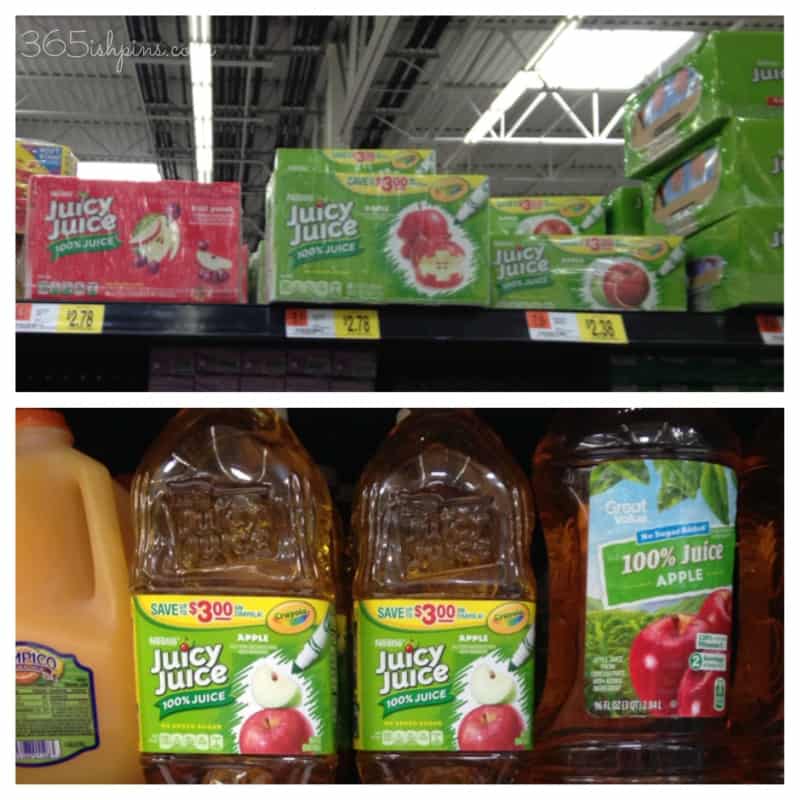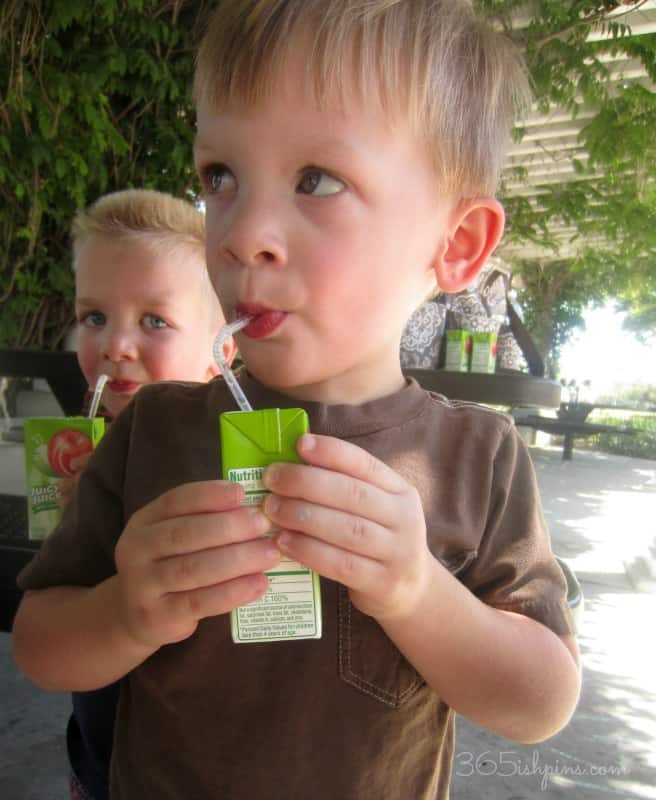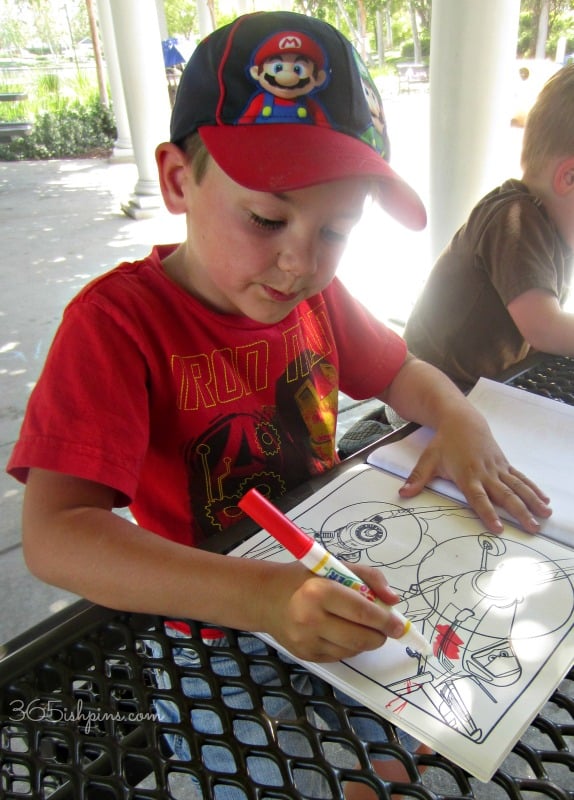 After our snack, I pulled out a couple Crayola Color Wonder coloring books and markers. Have you seen these things? The markers only color on the special color wonder paper! That means NO marker all over arms, faces, tables, car seats, walls…you get the idea. My kids love markers, but I only let them use them with strict supervision. With these Color Wonder markers you don't have to worry about the mess! My sister-in-law said she was going to buy some for her upcoming road trip when they go on vacation. I gave her a $1 off coupon that came with the Juicy Juice boxes. From April-September, there will be specially marked packages of Juicy Juice products with up to $3 off coupons savings on toddler and kid appropriate Crayola products such as Color Wonder and My First Crayola. Additionally, there will be $1 off Juicy Juice Instant Redeemable Coupons applied to specially marked packages of Crayola Color Wonder and My First Crayola products. Win-win, right? 🙂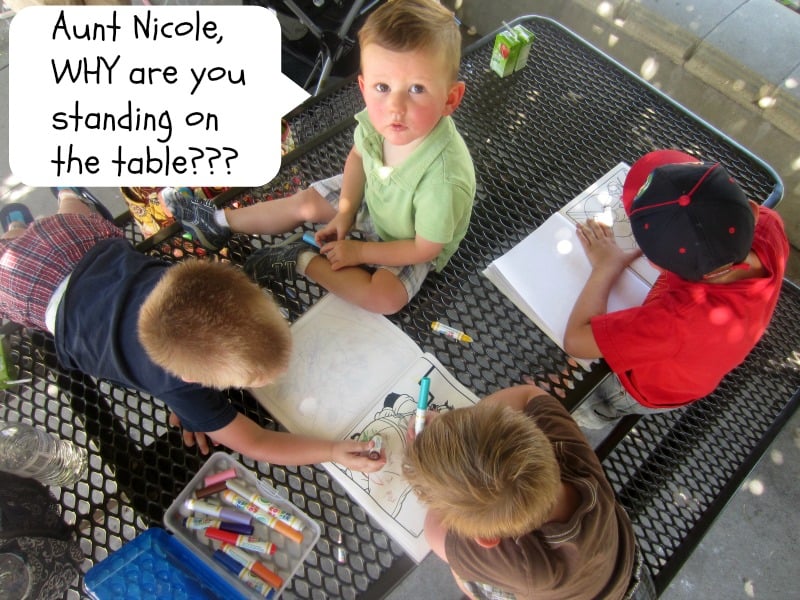 By the time we were done coloring, it was just too hot to stay outside any longer. So we packed up and headed home to enjoy our Juicy Juice Pops.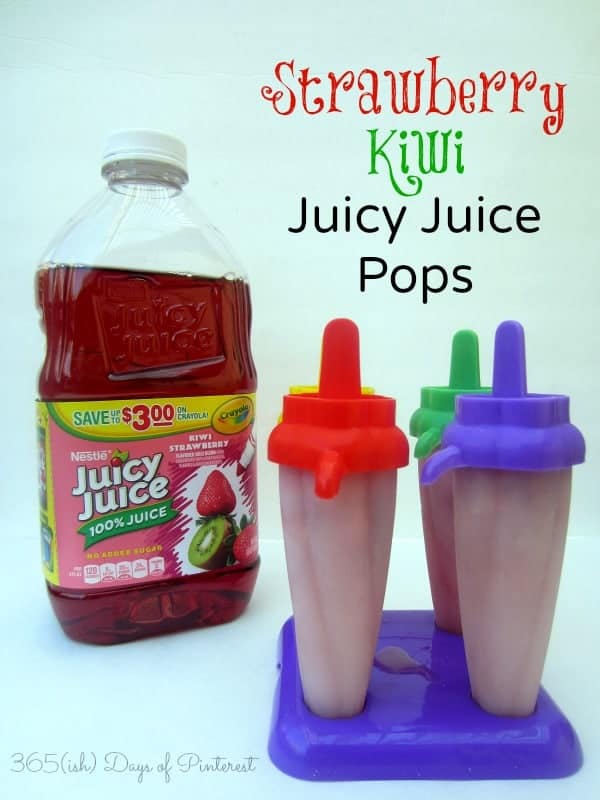 Strawberry Kiwi Juicy Juice Pops
Ingredients
64

oz

. Strawberry Kiwi Juicy Juice

(you'll only use as much juice as you need to fill your frozen pop molds-we only have four) 🙂

1

kiwi

, peeled and diced

4

medium strawberries

, diced
Instructions
Pour a little juice into the bottom of a frozen pop mold. Then add kiwi and strawberry chunks and fill the mold the rest of the way with juice. Freeze for at least 2 hours and enjoy!
We waited until Bryce got home from school so he could enjoy the juice pops with us. Honestly? This juice is SO good. Really. We buy a lot of juice in this house, and this is the best I've ever tasted. My husband even commented on how good it was. And it makes for great frozen pops!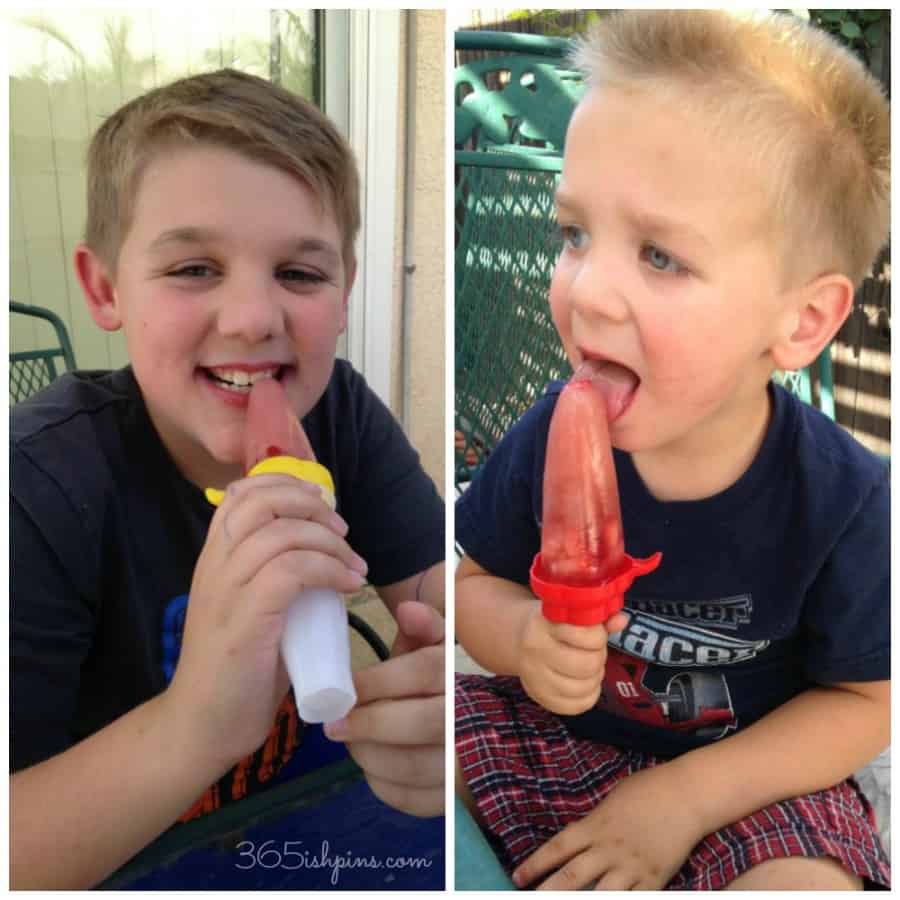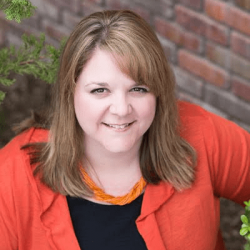 Latest posts by Nicole Burkholder
(see all)