A short eBook full of detailed recipes and helpful information for making Crockpot Express Yogurt for only $2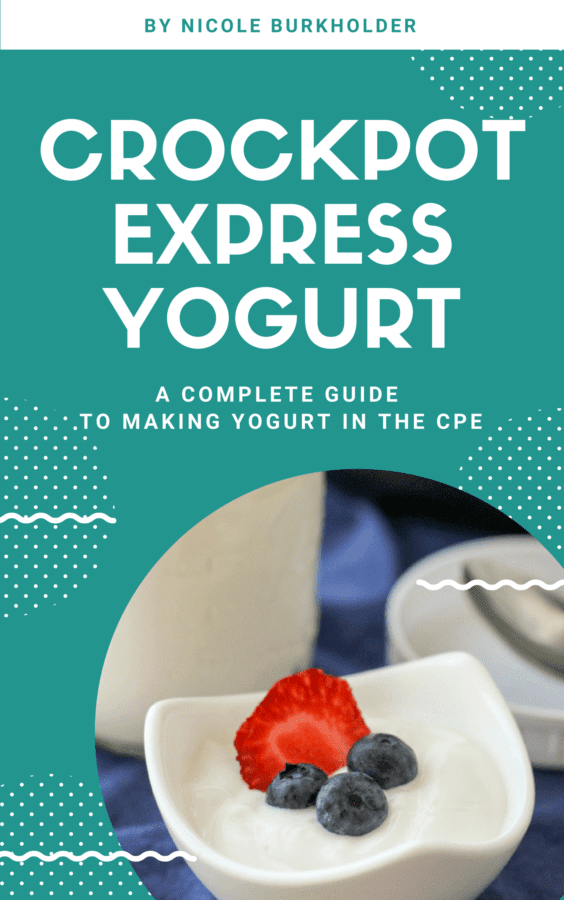 One of the big selling features on all the new electric pressure cookers like the Crockpot Express is the multi-function features. It's a pressure cooker, yes, but it's also a rice cooker, slow cooker and a yogurt maker! Making yogurt in the Crockpot Express is an easy and inexpensive once you know what you're doing. I'm here to help you get to that point quickly!
I've taken all my personal experience, ideas from other users and hours of research and boiled it down to 15 pages that cover just about anything you need to know to get started making yogurt in your Crockpot Express. The best part is it's only $2!
In this short eBook, I cover the different methods for making yogurt, share several recipes written just for the Crockpot Express, and talk about how to flavor homemade yogurt! You can download the book and print out the whole thing, or just a few pages. It's designed to be printer friendly. It also looks great on a tablet or mobile device with large, easy to read font.
BUY NOW and get it delivered straight to your inbox!
For a limited time (until 5/31) use coupon code freeyogurtoffer and get the eBook Crockpot Express Yogurt for FREE when purchasing Cooking with Confidence! Just add both downloads to your cart and the $2 discount will be applied when you check out.