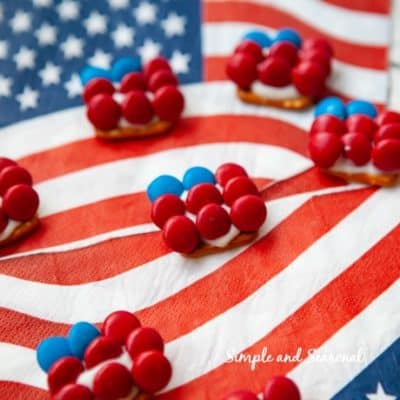 Print
Patriotic Pretzel Bites
Add a festive touch to your summer table with these Patriotic Pretzel Bites. Every bite is a combination of sweet and salty!
Preheat oven to 200 degrees.

Line a baking sheet with parchment paper.

Place pretzels on the baking sheet to form rows. Put a white candy melt in the center of each pretzel. Place the tray in the oven for about 2 mins, or until the candy melts are soft. Watch carefully.

Arrange candies to look like a flag by placing them at a 45 degree angle. Arrange the candies to look like a flower by placing them flat down starting with the center and then going around.

Let sit for about ten minutes to harden. Enjoy!