We just returned from an overnight couples' retreat held at the historic Mission Inn in Riverside, CA. If you have not been there and you have a chance to visit Southern California or are lucky enough to live here, you NEED to go see the Mission Inn. Even if you can't stay for a night, there are tours, restaurants and museums to visit. The inn takes up an entire city block in downtown Riverside! It was beautiful and I was wishing we could have stayed for another night just to see more! We are definitely going back this Christmas for the amazing lights display!
I like to glean from the sessions when we go to things like this retreat and then share what I learned with you. Usually, we will have a few sessions all together as a group, and then there will be a split session for the men and ladies. I ALWAYS wish I could go to the men's session instead! 🙂 I am so curious to know what they are talking about and if the speaker really knows what women need and want! This year, the men's session had a handout, so when my husband shared it with me, I knew that I could easily share it with you!
Our meeting room was lined with these gorgeous Tiffany (yes, THAT Tiffany) windows overlooking a four-story rotunda. It was a little hard to focus on the speaker with so many pretty things to look at! Thankfully, my husband isn't so distracted by shiny things and he took good notes. 🙂 So, what do women really want? Here is what was shared with the men during their split session.
How to Love your Wife
Learn to be a "Couple"
C- Closeness 
When the Bible talks about "cleaving" it means to cling to, to hold and to keep close. It encompasses more than sexuality-it embraces the spiritual and emotional needs as well. So how can a man get close to his wife?
Hold hands
Hug her
Be affectionate without sexual intentions
Laugh together
Take her on a date
So far, so good, Mr. Speaker. 🙂 I know that the times when I feel the closest to my husband are when we are sharing a joke together. For example, during the middle of the last session, the speaker kept saying the word "duty" in relation to some point he was making. After saying it two or three times, my husband leaned over and whispered, "He's saying doody a lot." I just about lost it. It was such a stupid joke, but I swear, he must have said "doody" at least ten more times! I got to that about-to-lose-total-control point and fortunately he moved on to the next topic. Meanwhile, my husband is sitting next to me grinning from ear to ear because he made me almost wet my pants. 
O- Openness
Men tend to be more closed about things, whereas women want to be open. Women need emotional attachment and want to be informed about the details. So how can a man be more open?
Tell her about your day
Tell her how you feel
Tell her the details
Listen to her and pay attention
My husband wrote these notes to himself in the margin: "Don't say, It's fine. It'll be OK. Don't worry about it." Ha! He knows me well. Nothing irritates me more than when there's something we need to deal with (which means sitting down and hashing it out in painful detail to get things done) and he says, Don't worry about it. So yes, we need details. It amazes me when he comes home from work and says he talked to his mom all the way home on the phone. It's over an hour commute, so I'll start asking questions like, What did she say? How are things with them? What's going on up there? and I end up with one or two word answers!!! DETAILS, MR.! We want DETAILS! 
U- Understand
I Peter 3:7 says, "Likewise, ye husbands, dwell with them according to knowledge, giving honor unto the wife, as unto the weaker vessel, and as being heirs together of the grace of life; that your prayers be not hindered."
Understand how valuable your wife is so you know how to treat her. This verse is not saying she's a weak vessel. It's a simile describing HOW you should treat her, not how she IS. You treat something fragile with great care, giving it a place of honor in your home. It's something of great importance to you.
Too many women get their hackles up when it comes to verses like these. Relax, ladies. Let him treat you like a queen, take care of you and protect you. It's what HE needs and I don't mind it so much, either. 🙂
P-Peace
Marriage is a series of compromises and concessions. So how do you live in peace with your wife?
Let her vent her frustrations without getting angry
Say I'm sorry and admit when you're wrong
Understand her desire to compromise and meet her half way
Don't nurse bitterness-let her know you love her
My husband has, "You can be right, or you can be happy" written in the margin. I'm pretty sure that's the part of the session when they were all guffawing. Or maybe it was when the speaker said, "Affection and food is better than being right and standing your ground." Ha! Hopefully, you aren't fighting over things that are all that important anyway, and it's OK to go ahead and give some ground for the sake of peace. 🙂
L-Loyalty
Speak highly of her to other people (and let her hear you doing it)
Keep your commitments
Don't look lustfully at other women
Give her priority
Knowing your husband is in your corner and isn't undermining you or speaking about you behind your back is so comforting. All men will look at other women, but knowing he's not going back for a second look but is loyal to you as his wife brings stability and longevity to a marriage.
E-Esteem
Your wife will feel esteemed (worthy, of value) when you do the following:
Open and hold the door for her (it shows her and others that you value her)
Teach your children to show her respect (they're not just disrespecting their mom, they're disrespecting YOUR girlfriend)
Value her opinion
Let her know you're proud of her
Let everyone know you're a COUPLE.
My husband is great about telling me he's proud of me and what I've learned and accomplished with blogging over the last couple years. It's so nice to know that he's impressed and doesn't just think of me as a personal waitress, maid and nanny! I have value, I'm worth something in this marriage and I'm important to him. What woman doesn't want to hear those words occasionally?
So what do you think? Did the speaker get it right? I didn't see a single thing that I would disagree with in this list. I'm sure his wife helped him put it together. 🙂 They have been married for 42 years, so I think they both have some insight into what works! Next week, I'll be posting about what men really want and things that you can put into practice to help strengthen your marriage. In the meantime, discuss this with your husband and see if there are things you would add to the list!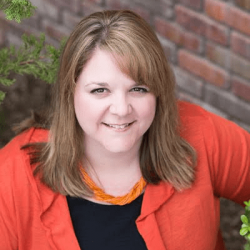 Hi, I'm Nicole!I love chocolate chip cookies, good grammar, and trying new things. Pinterest is my happy place. Come follow me down the rabbit hole!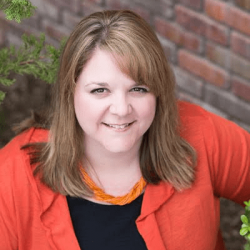 Latest posts by Nicole Burkholder (see all)