This shop has been compensated by Collective Bias, Inc. and its advertiser. All opinions are mine alone. #Palmolive25Ways #CollectiveBias
Henry, our middle son, just started Kindergarten this year and for the first time, Charlie is home alone with me. I love having the special one-on-one time with him and I am trying to have little projects and activities planned for the two of us to do together without big brothers coming along to take over help. 🙂 We just rearranged the bedrooms and put all three boys in together which left the other bedroom as a playroom. Charlie loves to go in there and make huge messes while enjoying the toys all to himself. I love having the opportunity to help teach him about playing responsibly and cleaning up after himself. OK, maybe I don't LOVE it, but you need to grab the chance to teach life lessons whenever you can! When we were picking a bucket of small toys, I noticed they were all grimy and nasty, so I grabbed the Palmolive, a bucket and a couple of brushes and we headed outside to "do work" as Charlie calls it.
 Now, I know that you can clean most toys safely in the dishwasher and skip the hand-washing, but there are a few reasons I didn't do that with these toys. First, I was using the activity as something for Charlie to do with me just supervising and helping when needed. Second, we are in the middle of the worst drought in the history of forever, according to the experts, so it's not wise to run the dishwasher just to clean a few toys. Third, we are also in the middle of the hottest part of summer and the power company is always calling Flex Alerts, asking for us to wait until the evening hours to run appliances. So, being the good citizen that I am, we used a bucket and dish soap instead. As an added bonus, my hands were nice and soft when we were done! 🙂
Kid-Friendly Toy Wash
Palmolive dish soap
Bucket of warm water
Cleaning brushes or old toothbrushes
Rinse bucket or hose (save water- use a nozzle!)
Towel for air-drying
Fill up the bucket with warm water, adding a squirt of Palmolive to the running water as it fills. You don't need much-it will create a lot of bubbles! Dunk your brushes in the soapy water and scrub the toys until clean. Rinse with the hose or in a clean rinse bucket and lay out on the towel in the sun to dry and take advantage of the sun's cleaning powers! Water your grass or flowers with the leftover water-no waste!
I picked up my bottle of Palmolive at Walmart and Charlie picked out "green." I love that you can get so many uses out of a bottle for just a couple bucks. Did you know you can clean your garage floor with Palmolive AND use it as a pre-manicure soak? You can see a great list of 25 ways to use Palmolive here. While you're there, enter to win a $2000 Walmart gift card and other weekly prizes. I know I could use an extra $2000 to spend at Walmart! 🙂
What do you use dish soap for, other than to wash the dishes? Were you surprised at any of the other "alternative" uses for dish soap?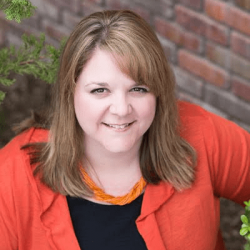 Hi, I'm Nicole!I love chocolate chip cookies, good grammar, and trying new things. Pinterest is my happy place. Come follow me down the rabbit hole!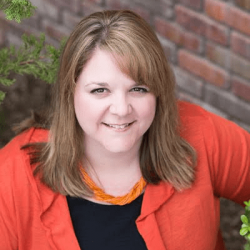 Latest posts by Nicole Burkholder (see all)