So. My husband spammed my personal Facebook profile this weekend and the result was hilarious. I couldn't possibly explain it to you, so instead, I took a risk and gave him control of today's post. This is guest posting at its best, folks. 😉
This last week my beautiful wife and I went to a couple's retreat with our church.  We didn't really get a chance to celebrate our 15th anniversary in July so we went a day early and had some quality "just us" time.  We laid aside the cloaks of parental responsibility and drove down to San Diego.  Our first stop was Morley Field in Balboa Park.  If you haven't heard of that particular spot don't feel too bad.  It is a disc golf course.  We. Are. Not. Good.  Fortunately you don't have to be good at disc golf to enjoy playing it (unlike regular golf in which you can be good and still not enjoy it).
After a leisurely stroll through Sea Port Village, we drove up to our hotel in Solana Beach. We were located just minutes from the Del Mar Fairgrounds. There was a craft faire at the fair grounds called Season's of the Heart.  It took me several valiant attempts but I FINALLY persuaded Nicole to go with me.  The truth is I'd rather be anywhere else but since we were on a get away and it just so happened to be the 18th anniversary of our first date I agreed to go along.  I figured at the very least I could entertain myself.
If you've never met me then allow me to fill in a few details about myself.  First, I think I am always very funny (I've been told I am only sometimes remotely funny but I figured that was just the jealousy talking).  Second, I love an audience.  I will often say the funny things that pop into my head way louder than I need to so that everyone around me can be entertained by my wit.  I reminded my wife of this when I asked the parking attendant "Which way to the Christmas kitschy hell?"  She asked that I be on my best behavior and not "embarrass" her by being "obnoxious".  So instead of saying every thing loudly, I chose to leave them as comments on her Facebook page.
The first sign of warning that we should have run for the hills was when one of those sweet little old ladies who's always cold came out of the event fanning herself saying how hot it was in there.  But like a good soldier I marched in, ignored the lady trying to give us a basket for all our soon to be discovered treasures and proceeded to the first booth.
My first impression of the place was that it looked like an elf threw up.  It wasn't all just Christmas stuff though.  There were plenty of seasons represented each with their own scent.  It was a bit overwhelming. I felt like I was walking past an Abercrombie and Fitch but for older women.  It had the same effect.  I was nauseated and wanted to avoid it.  All in all it felt like I was walking through a live version of Pinterest fails.
#1: The Yarn is the Thing
"Honey, What should we do with all this old yarn we found in your grandma's basement?" "Eh, we'll tie 'em together and pass them off as scarves."
#2: A wireless society
The visor industry stumbled onto a goldmine when phones went cordless.
#3: Only one life to live
Unless of course if that life includes going to Craft Faires
#4: If Snow White had a purse.
Nothing says Forest Chic like a peat moss purse.  They're all the rage among the woodland creatures.
#5:Frosty…?
Do you want to build a snowman? We could sell his severed head at a craft faire.
#6: Now, now. Let's wipe those tears.
I've never seen a more appropriate creation. A Chargers' tissue holder.
#7: I just gotta be me.
Awww, I adore me too.
#8: Da, Da, Da, Da, Da Dora!
Dora never forgave Map for leading to the Craft Faire. After that she always left him sticking out of BackPack in hopes that Swiper would do his thing.
#9: The sweet release of death.
If only…
#10: The stuff nightmares are made of.
First thought…Why are you trying to eat my soul?  Second thought, Who told you this was a good idea?
There was plenty more to be seen and discussed but I was walking a fine line between entertaining my wife and annoying her. One small misstep and the whole thing could have gone up in flames.  Or worse, I could have ended up like the poor sap in the "Ready for Action" t-shirt, who I feel if he had been ready for action wouldn't have been lugging three baskets of Faire fare to the check stand.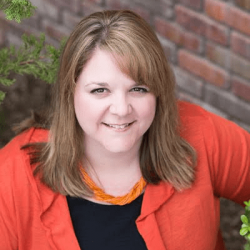 Hi, I'm Nicole!I love chocolate chip cookies, good grammar, and trying new things. Pinterest is my happy place. Come follow me down the rabbit hole!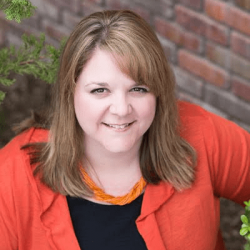 Latest posts by Nicole Burkholder (see all)