Do you believe that teachers change lives? I do. Years ago, when we learned that something wasn't quite "right" with Bryce and he was going to need more intervention than I could give him at home, we decided to place him in a Special Day Class preschool program. So much changed in those first couple years after turning three, and his first teacher, Mrs. Walker was a big part of that. I had such a hard time letting go of my baby, even if it was for only a couple of hours a day! But Mrs. Walker made the transition from toddler to preschooler so much easier!
Fast-forward to 3rd grade and Bryce is still attending the same school. Through the years, I honestly haven't cared much who his teacher was, because he had an AMAZING aide who did such a great job of helping him learn. He made progress by leaps and bounds and was catching up with his peers rapidly. Sadly, this year we did not get Mrs. Linda (something I still haven't quite been able to get over.) BUT, his classroom teacher has been outstanding. Mrs. Morgan has such unique ideas for her class. Before the year even started, she sent all the class parents a post card embedded with a video! It was so cool! You would just hover your phone over the card and it played this great video walking the kids through their new classroom, explaining the centers, and talking about what school supplies they would really need on the first day of school. I was so impressed!
Mrs. Morgan used this same technology with the class iPad to create an interactive art gallery for Open House this year. The students all had artwork on display, and each area had a video made by the kids embedded on the art itself explaining what style the art was, who they studied and how it was created. I can pretty much guarantee that the expense of creating those initial postcards was underwritten by Mrs. Morgan herself. I know when school first started, money was really tight for us, and I couldn't afford to buy a couple of the requested items for Bryce's school supplies. Mrs. Morgan sent me a note telling me not to worry about it and she had some extras he could use. I know she had those because she spent her own money to purchase them.
Office Depot and Adopt-A-Classroom have partnered to raise awareness about teachers, and all that they do in the lives of their students.  Adopt-A-Classroom is a nonprofit organization that helps connect donors with teachers to enhance the learning environment for students. It helps with buying classroom supplies and providing funds for innovative ideas like the Interactive Art Gallery!
#TeachersChangeLives, and these students are proof. Watch as students express how much their teachers mean to them.
I'm so glad for the teachers in Bryce's life that have taken the time to really get to know him and his learning style. Did you have a favorite teacher growing up? Was there someone who had a huge impact on your life? Have you told them? I know it's always wonderful to hear that you are making a difference. Please help support these important people in your children's lives and show them they are appreciated!
I was selected for this opportunity as a member of Clever Girls Collective and the content and opinions expressed here are all my own.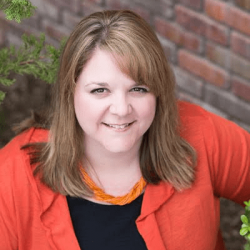 Hi, I'm Nicole!I love chocolate chip cookies, good grammar, and trying new things. Pinterest is my happy place. Come follow me down the rabbit hole!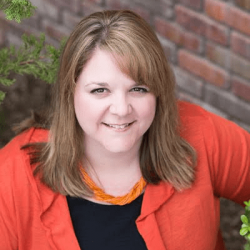 Latest posts by Nicole Burkholder (see all)