I have had many dogs in my life.  There was Max ( the earliest I can remember), he was a super rambunctious puppy that could destroy my father's patience faster than he could chew through a rawhide-he didn't last long in the Burkholder house.  There was Tippy, so named because it appeared that someone had touched the tip of each foot and her tail in bleach leaving pristine white tips on an otherwise muddy-brown coat.  There were many others: Britany, Barkley, Buster (apparently we had a thing for alliteration). But there has only been one dog that I could truly say was my dog.  Her name was Dusty.  We named her that because she had white fur and black spots on her skin. It gave the illusion that she was perpetually dusty.
The wife and I were married on July 29, 2000.  That same month half way across the country Dusty and her brother and sisters were born.  By the time we moved to Texas and the thought occurred to us to get a dog it had been about 8 weeks since her birth and we walked the block and a half from our house to where she was born.  We looked carefully over the litter and picked up a couple.  I happened to grab the boy who looked more like the Australian Shepherd father than the Whippet mother. As I held him he piddled a little and thoughts of a dog marking its territory all over my house flooded (no pun intended) my mind and I quickly set him down.  I picked up Dusty's sister next- she squirmed and I almost dropped her. I let her go and picked up Dusty and it was a perfect fit.  She just rested in the crook of my arm.  I knew we had our dog.
There are many stories I could share with you about her.  I've seen her chase down rabbits, knock a bird out of flight, jump a 4′ fence in a single bound and polish off an entire tray of Christmas brownies. I do remember, distinctly, the trouble we had with her in Texas.  She was just a little pup and wanted to run fast and far.  We did not have a fence around our property and we didn't want to leave her inside.  We had an old clothesline out in the back yard so we hooked a 15′ tether to one of the lines and let her run back and forth.  At least that was the theory.  What occurred, without fail, was that she would run circles around the post or jump in a holly bush at one end of the yard and she would wind that tether around the pole and branches of the bush.  Even if we were gone for five minutes she would inevitably be bound to the post with only about 4 inches of tether left.  I would have to unhook her and spend a good ten minutes untangling the line.  I have no idea how she got it so tight.
Dusty seldom barked.  When we were making our escape from Texas we pulled up to a Days Inn in Albuquerque.  I went inside to rent a room and check if they allowed pets.  As I entered the lobby a sign with giant letters arrested my attention.  It read-NO PETS ALLOWED!  So I knew better than to ask but it was the cheapest hotel we had seen so we were just going to risk it.  We paid and sneaked our little puppy into the room.  Around 2 in the morning, someone came walking by the room. Dusty let out a defensive bark and I quickly muzzled her with my hand.  Apparently the person walking by was a hotel employee because they proceeded to stomp rather loudly past the room several times.  With my attempts at muzzling Dusty proving successful, the person gave up and left.  Knowing we had too close of a call, we elected to let Dusty spend the rest of the night in the truck which, unfortunately, was parked right in front of the office.  I emptied out a duffel bag and curled up Dusty inside, zipped it up and threw it over my shoulder. As I walked past the front office I could see the clerk watching me closely. I made my way to the passenger side of the truck, set the bag on the floor and unzipped it.  I quickly closed the door and went back to my room so as not to raise any other suspicion.  When I returned the next morning Dusty remained curled up in the bag.  I couldn't tell if I hadn't unzipped it enough or if she was just comfy- either way she was glad to see us.
Dusty was a big part of our family for the last 14 years.  She was good to our boys and protected the house as well as any dog has ever done.  I'm not one of those people who considers pets to be children, in fact, I detest that sentiment.  Dusty was my dog and I was her master, but she was still family. On Tuesday, I was forced to perform the lugubrious task of having her put to sleep.  She was old and sick and it was her time.  I will admit I bawled the entire trip home.  Dusty loved us and we loved her.  I'll miss you, Dusty.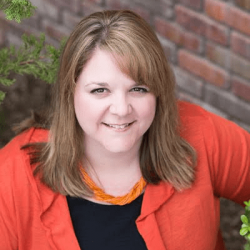 Hi, I'm Nicole!I love chocolate chip cookies, good grammar, and trying new things. Pinterest is my happy place. Come follow me down the rabbit hole!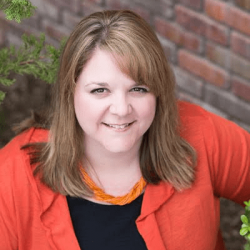 Latest posts by Nicole Burkholder (see all)