New moms need a lot of things. Primarily, sleep. But since you can't package that up to give, try some of these practical gift ideas for new moms instead! 😉
This is a sponsored post written by me on behalf of Endust. All opinions are 100% mine.
My brother and sister-in-law just had their third baby a few weeks ago, and it's had me reminiscing about the days when my boys were tiny and squishy. Those first few months go by in a blur, and the first few weeks you walk around feeling a little bit comatose from lack of sleep and the chaos of adjusting to a new family dynamic. A thoughtful gift during those first couple months is so appreciated. And the best part is you don't have to spend a lot of money to give a gift to the new moms in your life!
I jotted down a few ideas of my own, and then I asked the Pinterest, Posts and Pals Facebook group for some good ideas. (You are more than welcome to join us in the Facebook group, by the way!) Some of these are pretty ingenious and you will definitely be the new mama's best friend if you show up with a basket stuffed with a few of these goodies!
Practical Gift Ideas for New Moms
Cleaning Supplies
OK, OK, hear me out! Put the pitchforks away 🙂 No new mom has time to do a whole lot of cleaning. But, they are hosting a lot of visitors for the first few weeks after the baby comes, and no matter who you are, you don't want your home to look like an utter pig sty when guests walk in the door. Having just a few multi-purpose cleaning supplies in a small bucket stashed within easy reach can make those panicky moments right before the door opens a little less stressful. 🙂
By multi-purpose cleaners, I mean things like Endust Lemon dusting spray. It's a multi-surface spray, so it's easy to go through the room with a clean cloth and get at least a general cleaning done in minutes. It will remove dust as well as finger prints and smudges without leaving a residue. The lemony-fresh scent fills the room and helps cover up the dirty diaper smell. 😉 Pick up some Endust at any major retailer (I got mine at the grocery store but you can click here to see where to buy or download a coupon) and then grab a general purpose bathroom cleaner, along with some bright new cleaning cloths and you've got a gift that will cover the whole house for a "good enough" cleaning.
Food!
Obviously, this addresses the most pressing need in a home, especially if there are other kids to be fed. There is nothing better than knowing your fridge, freezer and pantry are stuffed with easy, ready-to-eat meals that Dad can help prepare! Here are a few recipes that I've used or were highly recommended by others who like to bring meals to people who need a little extra help.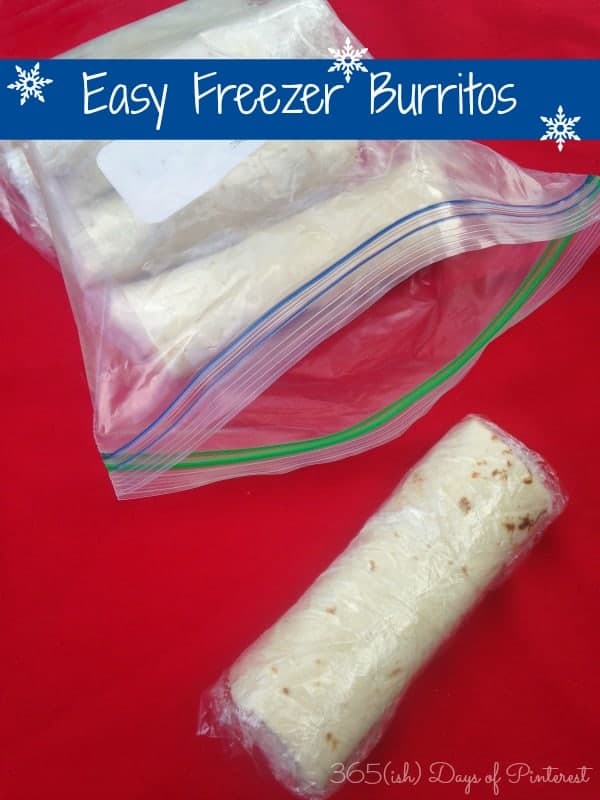 It does not take a long time to make a batch of these Freezer Burritos that reheat so well! They are a perfect high-protein lunch or dinner for grown-ups and kids alike.
Anything made in the slow cooker is a great idea. This Creamy Chicken and Wild Rice Soup from Chef Mommy is a big bowl of comfort and probably freezes well, too!
I make something very similar to this that we call Sour Cream Enchiladas, but I like the fact that these don't use condensed cream soups in the sauce. These White Chicken Enchiladas from Crafty Morning are great for the freezer and they are definitely a crowd pleaser!
Another idea was to make small pancakes and freeze them. Then they can just be microwaved for 30 seconds and breakfast (or any meal, really) is ready! Add a small bottle of specialty syrup to make a fun gift basket!
A simple grocery bag full of deli meats, bread and cheese for making sandwiches is also a great idea. Basically, anything that takes away the requirement to think too hard about meals is perfect. 🙂
Paper goods
I love this idea! If you bought a cute little caddie to hold the plates and napkins so they can just be out on the table, that would be such a fun and useful gift! It would also be easy to copy the wording from the tag above and just change "Happy Mother's Day" to "Congratulations" or something like that!
Entertainment (for mom and older siblings)
Nursing moms do a LOT of sitting around with a newborn. Those babies need to eat often and they can take a very long time doing it. Watching TV for hours on end gets boring. When I was nursing Charlie, I bought a game (I rarely pay for apps and when I do, it's never more than .99 cents) and only played it when I was up in the middle of the night to nurse. I actually spend FIVE BUCKS on this mystery puzzle game! But it was totally worth it! It helped give me something to look forward to even though I was bleary-eyed from sleep deprivation. An iTunes gift card (or something similar for the non-Apple folks) is a great gift! New games, movies, music, or even games for the older siblings to play while mom is occupied are a huge help.
Little gifts for older siblings are also really appreciated. It's hard for little ones to understand why mommy is so busy and can't hold them or play with them all the time. Bring something over to keep the big kids busy. There are tons of free printable coloring pages available online. Print out a few, buy a new pack of crayons and make big brother or sister happy. 🙂
For the next couple days, Endust is doing a fun giveaway! On May 4th, five different winners will receive a $100 gift card and a spring-cleaning prize package consisting of Endust Products. That's a great way to build up a gift basket for a new mom in your life! 🙂 Enter by tweeting or posting a before and after photo on Facebook of a surface you have dusted using the #DustOff hashtag and then fill out the form below. (No purchase is necessary and it's not required that you use Endust spray in the photo.) The winners will be announced on Endust's social channels.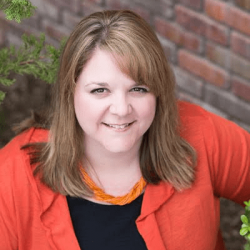 Latest posts by Nicole Burkholder
(see all)