I've posted about S'mores so many times on the blog, you may be getting sick of it. I can't help it. I just love marshmallows, and when you toast them and add chocolate and graham crackers, I can't control myself. So when I saw a recipe for No Bake S'mores Cheesecake over on Sandra's blog, A Dash of Sanity (love her!) I knew I had to try it.
We had friends getting married on Pi Day this year, and they asked several people to bring a pie for dessert instead of having wedding cake. So I signed up to bring this cheesecake. Well, here's where honesty has to kick in: I made it, but I didn't bring it. Not because I was being selfish, mind you. 🙂 It tasted great. Really, it did. But see that slice above? That was probably the only "pretty" part of this cheesecake. It was pretty much a disaster. But most of that was for purely technical reasons, so I'm going to share the recipe I made and then perhaps a few "suggestions" for you if you want to try this for yourself! Because THIS is what the "behind the scenes" looked like the morning of the wedding:
Yeah. That's not going on anyone's wedding table. Even if it does taste amazingly decadent. 🙂
No Bake S'mores Cheesecake
Ingredients
2 1/2

cups

crushed graham crackers

about 2 packages, divided

6

tbsp

butter

melted

2

bricks of regular cream cheese

8 oz each

1/2

cup

sugar

1

container Cool Whip

8 oz

1

container marshmallow fluff

7 oz

1 1/2

cups

mini marshmallows

1

cup

heavy cream

1/2

cup

dark chocolate chips

1

tsp

vanilla
Instructions
Graham Cracker Crust:

In a food processor add both packages and process until crackers resemble coarse crumbs. Pour 1 ½ cups of crumbs into medium mixing bowl, add melted butter and mix together until coarse and crumbly. Press into the bottom of a 10" spring form pan. Set in the fridge until ready to use.

Cheesecake:

Beat cream cheese, sugar, and marshmallow fluff in large bowl until smooth. Then stir in Cool Whip and miniature marshmallows until they are well combined; spread over prepared crust. Spread the remaining 1 cup of graham crackers crumb on top of cheesecake layer and press in a bit so that the crumbs stick. Chill and set in refrigerator while you prepare chocolate.

Chocolate:

In a small sauce pan over medium heat bring heavy cream to a rolling boil. Once it has started to boil remove from heat and add chocolate chips. Let it sit for 2-3 minutes, then stir chocolate and cream together until smooth, add vanilla. Pour over the graham cracker layer covering the cheesecake.

Chill until filling is firm-about 1 hour.
So here's where I made a few mistakes. I didn't see the note on top of Sandra's post where she mentioned using a 10″ spring form pan, so I went with my smaller, 8″ pan. That was a mistake. Her recipe actually calls for an additional layer of chocolate cheesecake, but my pan was so full I completely left it out. Now, honestly, this pie is so rich, you really don't need MORE cheesecake, but I would have enjoyed more chocolate. 🙂 I also had to fill my pan so full that the chocolate layer on top overlapped the edges a bit. When I snapped open the spring, it pulled the chocolate apart and made a big mess of my pretty layers. 🙁 One more thing I would change is to try adding a little butter to the second layer of graham crackers that goes between the cheesecake and the chocolate. Or just use less graham cracker. It got a bit powdery and messy, especially when cutting slices.
All of this is to say, please don't let my troubles keep you from trying this dessert! I thoroughly enjoyed it for many days after the wedding. I'm a little ashamed to say how much of this I ate all by myself.
If you like S'mores, you're going to love some of these recipes!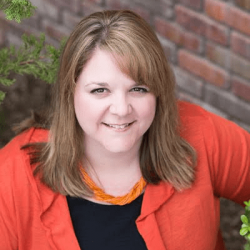 Latest posts by Nicole Burkholder (see all)