Meet Lulabelle. She's been all over my Instagram, but I don't think I've really talked about her much on the blog. If you've been following along for a little while, you know that a couple of months ago we had to put down Dusty, our dog of 14 years. My husband wrote a sweet good-bye to her and I still miss having her around. But we knew it was coming, so when my parents' dog had an unplanned litter of puppies back in October, we brought home a German Shepherd/Golden Retriever puppy to help ease pain of losing a dog and hopefully let some of Dusty's old dog "wisdom" rub off on Lulabelle. (Yeah, that didn't really work because Lulabelle was an energetic puppy and Dusty was old and tired.) We got the pick of the litter and we picked her because she was the most mellow and calm puppy in the litter.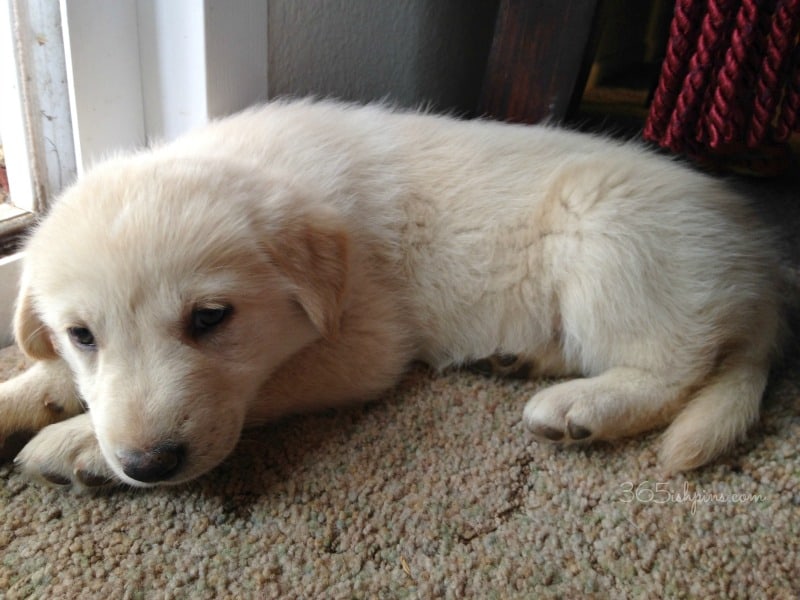 When we brought her home, she stayed right by the door so she could make a quick escape, I guess. It took a few days for her to warm up to us. She stayed in the living room for over a week before she got brave enough to cross the kitchen floor. 🙂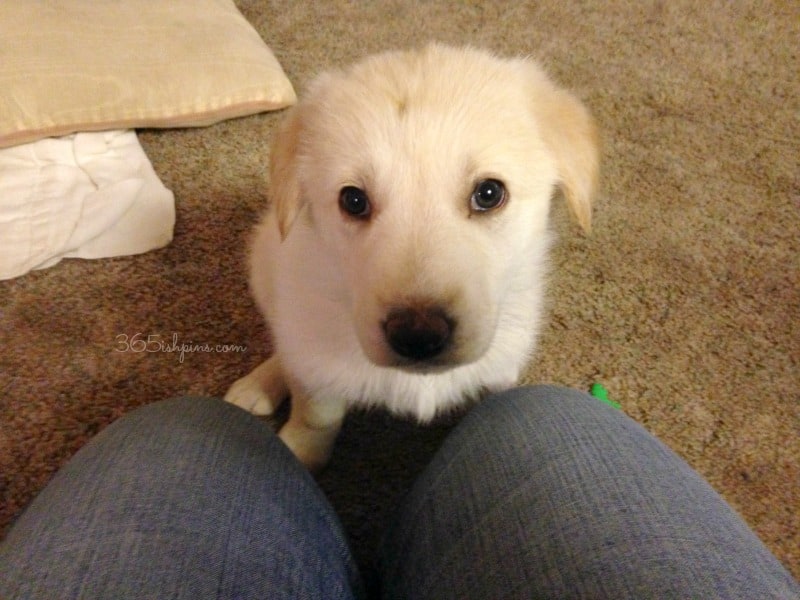 See that cloth diaper in the background? That's soaking up a pee spot on the carpet. See that cute face? It was hard to ever be angry with her. 🙂 She was house trained quickly, especially since she preferred to spend most of her time outdoors anyway.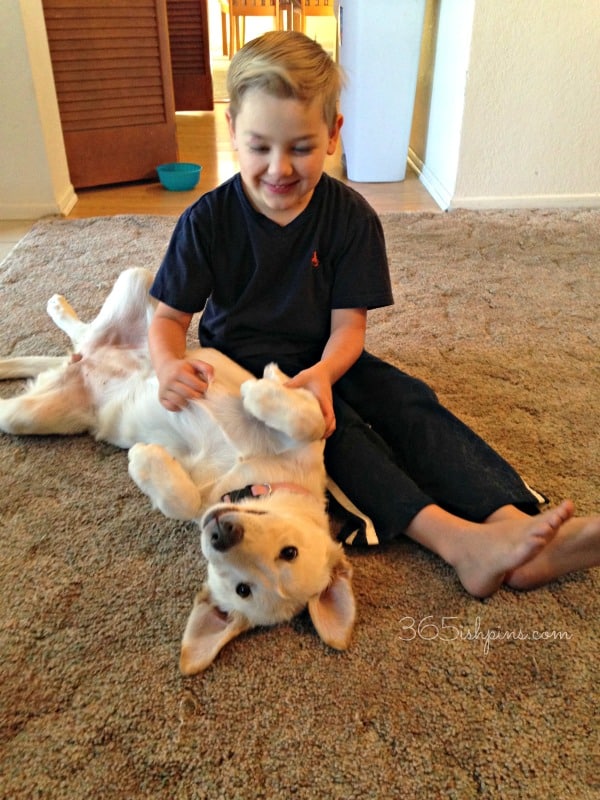 Lulabelle quickly stole Henry's heart and she is definitely HIS dog. He wrestles on the floor with her, lets her chase him all around the house, and lets her sleep on his bed at night.  The two of them are practically inseparable. I know that she will be the dog that he grows up with and takes into his young adult life.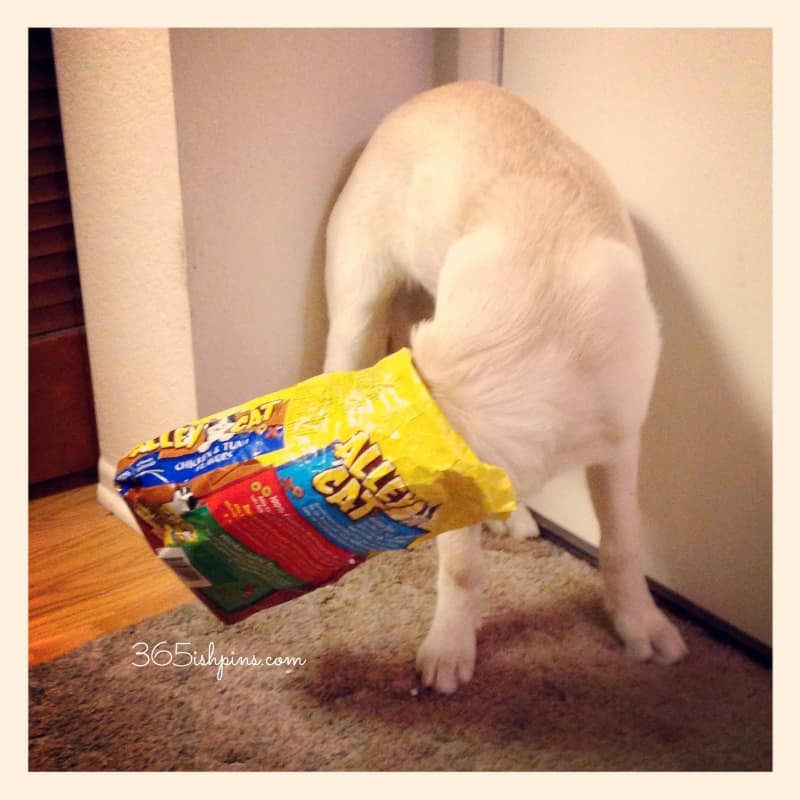 She isn't ALL hugs and rainbows, though. She's very naughty sometimes and EATS EVERYTHING. We don't have a screen left in this house. Or mini-blinds for that matter. She's managed to destroy them all at one time or another. And then there's the time I caught her eating cat food. Mostly because the bag was stuck on her head. She also thinks rocks are chew toys.
 Now that's more like it! 🙂 I was going through so many bags of cheap store brand dog food before I took the Purina One 28 Day Challenge. My totally unscientific opinion is that there are so many fillers in the cheap dog foods that they don't satisfy hunger, especially in a growing puppy. I would feed her and she would be begging for more just hours later. With Purina One, she eats twice a day and isn't scarfing it down like it's the last food she'll ever see. And everyone comments that her coat is so soft and shiny. And honestly, this bag of food has lasted much longer than any of the cheaper bags I purchased. So while it may have cost a few more dollars up front, in the long run, I'm saving money. You can save $3 off a bag of Purina One and start your own 28 Day Challenge, too!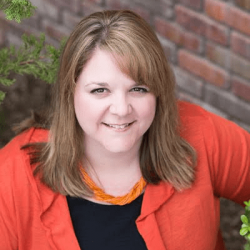 Latest posts by Nicole Burkholder (see all)
This shop is part of a social shopper marketing insight campaign with Pollinate Media Group® and Purina One, but all my opinions are my own. #pmedia #ONEDifference