Thanks to Thymes for sponsoring today's post!
 Nothing evokes nostalgia and memories like the sense of smell. I love this time of year because the kitchen is full of tantalizing aromas and the scent of fir comes wafting in from the living room. (I will never get a fake Christmas tree for that reason!) When I was growing up, the only time we lit candles was during the holidays. Then we would all take turns lighting the different decorative and scented candles around the house every night when the sun went down. To this day, when I light a candle in my home, it brings me back to those memories of past holidays. I was given the opportunity to try the brand new scent from Thymes called Gingerbread, and it is already bringing the holiday season into our home!
As soon as I saw the hand soap and lotion bottles, I knew they would make a great gift for Bryce's teacher. They would also make a great hostess gift for Thanksgiving for Christmas parties! But to tie it together with "hands" I created a unique card for the package. I traced my son's hands on some Christmas paper and then wrote a message on the back.
Henry felt the need to be part of the action so he popped in for a photo opp. I didn't get it done in time for Bryce's teacher, but I think that for Henry's teacher we will make a wreath out of the hand prints of all the kids in his class. Wouldn't that be cute? 🙂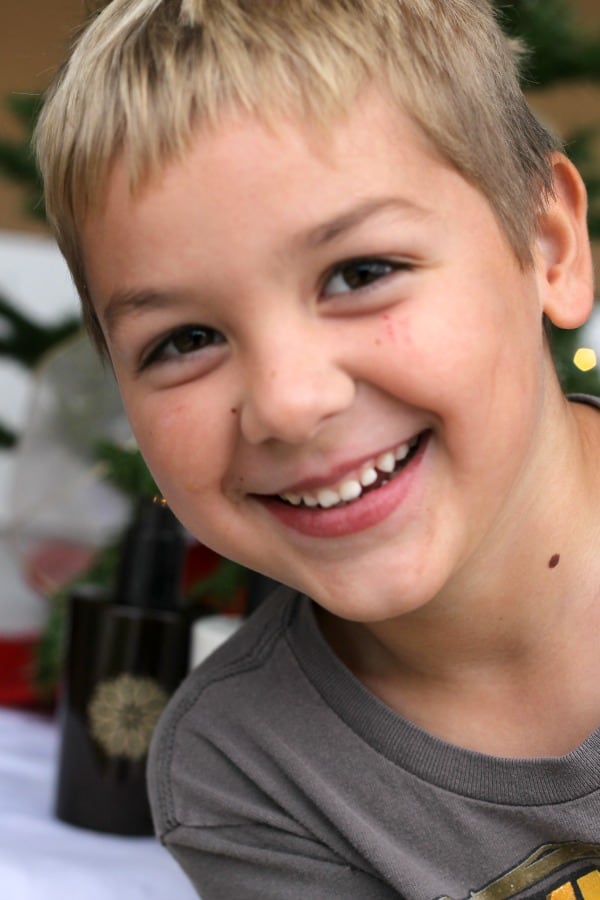 The Gingerbread sachet has a powerful scent that's spicy, but not overwhelming. I added one to the package, along with a votive candle. The box smells so good! These sachets would be pretty as a unique tag on a wrapped box, too!
I plan on giving pillar and votive candles away to several people between now and Christmas. It's such a simple thing to do to say thank you to someone who has been special to you throughout the year. The packaging on these products is gorgeous. Really, you could just hand them the box! 🙂 One thing I'm keeping for myself is the reed diffuser. My guest bathroom needs a little touch of spice this holiday season!
What will you give this season? Personally, I love the Gingerbread, but the other new scent this year called Frasier Fir is so warm and inviting as well! You can't go wrong with giving a gift like these!
Now, I'd like to give YOU something! Click on the "shop now" link below and visit Thymes website. Then come back and tell me in the comments what fragrance you think you'd like the best and in what form (candles, reeds, soaps, etc.) and I'll choose a random winner to receive a full-sized room spray in Gingerbread as well as a sample kit like the one in the photo below! (US lower 48 states only)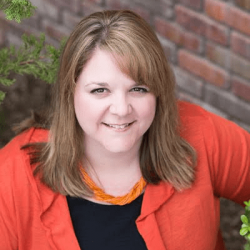 Hi, I'm Nicole!I love chocolate chip cookies, good grammar, and trying new things. Pinterest is my happy place. Come follow me down the rabbit hole!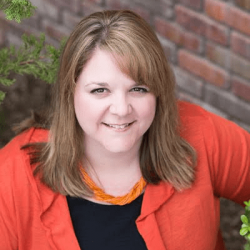 Latest posts by Nicole Burkholder (see all)