This post may contain affiliate links. Please see my full Disclosure Policy for details.
See more on Know Your Meme
I wouldn't really classify myself as a Grammar Nazi, because I don't troll social media correcting spelling and grammar in people's statuses and comments. (It pains me to ignore them sometimes, but it's just social media.) However, people who write for a living should know better. Many, many times I have started reading a new blog that I found via Pinterest, only to click away before finishing the first paragraph because it was full of spelling errors or using words incorrectly. How you right is just as important as what you write. See what I did there? 😉 I'm certain I have errors here and there on my own blog, and no one is perfect, but learning and applying a few basic rules will improve your writing and present a more professional voice to your readers (and sponsors). Check out these seven grammar mistakes that may be costing you readers right now!

1. Affect vs. Effect
Affect: verb, used with objects
1. To act on, produce an effect or change in: Cold weather affected the crops.
2. To impress the mind or move the feelings of: The music affected him deeply.
Effect: noun
1. Something that is produced by an agency or cause; result; efficacy; force; validity; influence: His protest had no effect.
Affect is a verb (an action) so you can't say , "This had a big affect on me." Please, just don't!
You could say, "It affected me." It's a little tricky, and you may even need to double check if you commonly get them mixed up, but paying attention to detail goes a long way in winning the confidence of your readers.
2. Loose vs. Lose
Loose: adjective
1. Free or released from fastening or attachment: a loose end
2. Free from anything that binds or restrains; unfettered: loose cats prowling around alleys
Lose: verb, used with objects
1. To come to be without (something in one's possession) through accident, theft, etc. so that there is little or no prospect of recovery: Did I lose my hat?
2. To fail inadvertently to retain something in such a way that it cannot be fully recovered: I just lost a dime under this sofa.
These are two
completely
different words! They just happen to be spelled very closely. Just remember that loose is a descriptive word, so you can't "loose weight" or "loose your phone."
3. There, They're, Their and You're, Your
These are so common and I'm pretty sure everyone knows how to use them properly, but we often let our fingers run faster than our brains. 🙂 But just in case: They're looking at their favorite photo over there. You're going to be happy when you get your package in the mail.
4. Anxious vs. Eager
Anxious: adjective
1. Full of mental distress or uneasiness
Eager: adjective
1. Keen or ardent in desire or feeling; impatiently longing
Anxious means to look forward to with dread. So it's really not correct to say you're anxiously awaiting a package in the mail, or a visit from family (unless you really don't like them.) 🙂 You are anxious about an upcoming test and eager to spend time with friends.
5. Good vs. Well
This is one I catch myself using incorrectly all the time.
Good is an adjective while well is an adverb answering the question how. Sometimes well also functions as an adjective pertaining to health. You did a good job. Good describes job, which is a noun, so good is an adjective.
You did the job well.
Well is an adverb describing how the job was performed.
I feel well.
Well is an adjective describing I.
6. Then vs. Than
Than is used for comparison. "I like chocolate better than peanut butter."
Then is for everything else. It's usually used to denote time or order. "First, I will write this post. Then, I will publish it."
7. Accept vs. Except
Accept: verb (used with object)
1. To take or receive something offered: I accept your lovely gift.
Except: preposition
1. With the exclusion of; Everyone except me was invited.
These two words just happen to sound alike, so people often get them mixed up. If you need help, remember "ex" means left out. You know, like your ex-boyfriend? 😉
I have done my best to put this post together without sounding too preachy and annoying. I just really and truly want to help! If you are trying to build a following, sell a product, or reach an audience of any kind, you
must
take care in your writing. If you question it, go to
dictionary.com
and get clarification before you hit "publish."
What about you? Do you have any grammar or spelling pet peeves? Or do you struggle with using the correct spelling or grammar when it comes to certain words?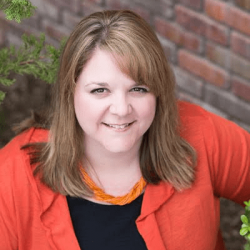 Latest posts by Nicole Burkholder
(see all)