I've been in a reflective mood the last week or so as we approached our 13th wedding anniversary on July 29th.  I've learned a few things over the last 13 years of marriage.  I'm no expert, but I think these can be helpful to you!  Little by little, I'm getting all my posts organized in my Pin Project Gallery.  Eventually, all the posts I've done on marriage will be available there. For now, here are five of my favorites-five ways to build your marriage.
This was a bare-my-soul, completely open and honest post that reverberated with those who know us personally.  I'm so glad to be past that difficult chapter in our lives, but I'm so glad for the opportunity to learn a valuable lesson that has literally changed our marriage permanently.
I have to remind myself over and over that our children and watching and absorbing us as we live our lives in front of them.  We are their models for marriage.  Are we showing them a successful one?
You may not get up in your husband's face and scream at him in front the kids, but there are many ways that you can disrespect him, even unintentionally.  I like to go back to this list on occasion to remind myself that I married a man, I didn't inherit another son, so stop treating him like one! (a son, that is) 🙂
We have been married for almost 13 years, and the changes in technology in just that time are staggering.  We were married a couple of years before I even owned a cell phone.  Then it was a few more before texting became available and finally affordable.  A few years later, Facebook came onto the scene as something not just for college kids anymore.  We adapted as new technology and social media became available.  But I do wish we could go back in time and be taught as kids and young adults how we should handle the technology available to us.  There was no preparation for the onslaught of media we now deal with on a day-to-day basis.
What stayed with me about the devotional and the following word study was the fact that, once again, marriage is work.  It takes an effort to cling to one another and pursue each other. Getting lazy and apathetic in our day-to-day lives is so very easy.  We begin to take one another for granted.  Going with the flow just won't work.  It becomes too easy to fall into a mundane routine and the passion and spark between two former lovers is gone.
Linking up to Weekend Wonders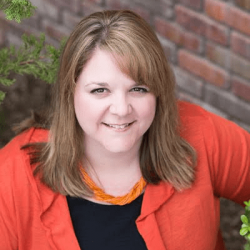 Latest posts by Nicole Burkholder (see all)