Today for Small Business Saturday, I thought I would quickly share some Etsy shops that I love! They are full of uniquely hand-crafted items that make great gifts or things that will make your own life easier. Sometimes we forget that there are real live people on the other side of the computer screen that are moms just doing their best to run a business, support their families and share what they love with others. I'm all for saving money on Black Friday and Cyber Monday, but don't forget to support your local shops or go online and shop small business! 
Sweet Anne Handcrafted Designs-printable planners
There are lots of fantastic add-ons to the basic planner set to make every one unique to its user-because what's the point of having a planner if you won't actually USE it? I personally love the idea of a food log! Use coupon code 365friends through Dec 31 and get $4 of any purchase $13 or more!
Spencerville Junction-hand crafted photo cards for every occasion
Christmas parties, birthday parties, baby showers, Christmas cards…the possibilities are pretty much endless. Take the stress out of planning and let someone else do the designing for you!
Rode Digital-art prints, custom notepads and mug designs
I love the art in this shop! It would look good on the mantel or the wall of any home. The coffee mugs are fun, too. People's creativity and artistic flair amazes me sometimes. You're NOT going to find this kind of gift at Wal-Mart. 😉
Amber Lappin Speaks-gifts and reminders for parents, teachers and caregivers
Amber is in my mastermind group and we meet locally once a month. She has personally been such a blessing to me! She recently began producing and selling posters with this powerful reminder. I just hung mine up in the hallway with my kids' pictures. It's a daily reminder that even though they might be driving me crazy at the moment, they are MINE for a reason. Their lives have purpose and it's my job to help guide them along the way.
Enter 365ish as a coupon code to get 20% off your entire order from Amber's shop.
Tiny Lady Paper Co-planner stickers and printables
I got and Erin Condren planner this year for the first time, and the stickers are seriously the most fun part of owning a planner. 🙂 The Christmas stickers in this shop will fit the planner perfectly and make it fun to deal with the drudgery of juggling your schedule!
Raisin' Fran- handmade felties, tooth pillows and felt art
Lauren was my childhood best friend. We pretty much lived at each other's houses every weekend and shared countless hours talking about boys and planning every moment of our futures. Granted, they really didn't turn out anything like we planned (why do I not drive a Ferrari and live in a mansion with Tom Cruise and 5 kids?) Lauren sews "felties" by hand and can make just about anything! I'm amazed by her work. My favorites are the tooth fairy pillows, state art and her newest thing- Christmas pickles. You'll have to visit her shop to get the story there. 😉
Happy shopping! If you find something you love, come back and tell me about it. I'd also love for you to share your own Etsy shop in the comments below. Help support small businesses this weekend!
PS- just by visiting my blog you are supporting mine, so THANK YOU!
PPS- I wanted to include some of my friends that do direct sales for some fabulous companies. If you are looking for a rep from any of these companies, I highly recommend these ladies!
Mary Kay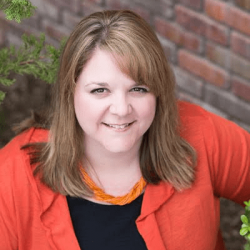 Hi, I'm Nicole!I love chocolate chip cookies, good grammar, and trying new things. Pinterest is my happy place. Come follow me down the rabbit hole!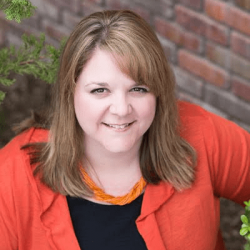 Latest posts by Nicole Burkholder (see all)