A couple of years ago, my husband started watching a show on Netflix.  He was a few episodes into it when he started saying, "You really need to watch this- I think you'd like it."  I had seen a few clips here and there and overheard him as he watched episodes on his Kindle, but I wasn't impressed.  I was in the middle of something else on Netflix and wasn't really interested at the time.  The farther he got into the show, the more adamant he became that I watch it.  By this time our youngest had been born I was stuck sitting in a chair and nursing him for long periods of time.  It was the perfect time to give a new show a try.  And I'm so glad I did.  I blasted through the first two seasons of Doctor Who in a matter of days.
If you've never seen the BBC show, there's no real way to explain it.  You just have to watch it.  It's about an alien (looks like a human) Time Lord who travels through time and space  in the TARDIS, protecting the universe.  He always travels with a companion or two, and they are as much a part of the show as the Doctor himself.  It sounds like a typical Sci-Fi adventure, but the masterful character development makes it so much more.  By the third and fourth seasons, you love these people like family.  It's ridiculous.  Doctor Who is one of the only shows I would actually cry over.  It's funny, touching, romantic (but not in the way you would expect), suspenseful, thoughtful and sometimes dark.  Wikipedia has a great in-depth history if you are interested in that sort of thing.  Or you can just take my word for it. 🙂
Today is the celebration of the 50th anniversary of Doctor Who. BBC is airing The Day of the Doctor, a special episode created for the anniversary.   The show originally aired from 1963-1989 and was relaunched in 2005 to amazing success and a cult following.  (I'll admit it, I'm a Whovian.)  What is unique about this show is that it is always "killing off" its star!  The Doctor "regenerates" if he's injured badly and the main character of the show is always changing.  Of course, you become attached to one and then they go and pull the rug out from under your feet and change things up completely.  Every time you think, "I don't like the new guy."  But he wins you over, or his companions do, and even though it should be like watching a completely new show, it's not.  The new doctor (and possibly the last?) will be introduced as number 11's time is ending.  *Sniff*
Source
In honor of the celebration and one of my all-time favorite shows, I'm giving away a notepad with a one-of-a-kind ink drawing of the TARDIS on its cover.  This was generously donated by Anna and the Rench.  They create beautiful hand-made notebooks and covered journals with all sorts of unique products.  They take custom orders, so check out their Etsy shop here!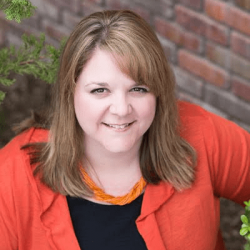 Hi, I'm Nicole!I love chocolate chip cookies, good grammar, and trying new things. Pinterest is my happy place. Come follow me down the rabbit hole!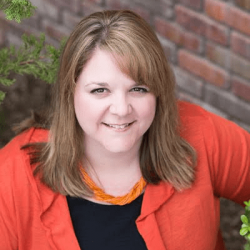 Latest posts by Nicole Burkholder (see all)