Bland, bland bland, bland, blaaaaaaannnd!!! (to the tune of "tums"). I'm really disappointed in my freezer meal selections. All four meals were entirely underwhelming. I really like the idea of having a meal ready to go in the freezer, and I like cooking in the crock pot even better, but I won't bother doing these again. Click here for my breakdown of the four recipes. Click here for the original pin where my sister-in-law and I got the idea and recipes from Pinterest.
I know that people have different tastes and more/less sensitive palates, but, really, none of these meals had any good flavors on their own. Each one took some serious tweaking after they were cooked to make them appealing. I will say, the Salsa Chicken was the best of the four. It made for good leftovers, too. But still more work than it was worth. I'd rather make it fresh any day.
The recipe for the Pepper Steak called for round steak. That's a very cheap and tough cut of meat. I thought that maybe cooking in the crock pot would keep it tender, but that was not the case. We really should have tenderized the meat with a mallet before tossing it into the freezer bags. And thinking back, I don't know if I cut with or against the grain. Cutting against the grain lends towards a more tender cut of meat when cooked. So the strips of steak were tough and chewy, and all the peppers and onions lost their flavors. Everything was muddied together in this unsightly "soup" in the crock pot. I ended up making steak sandwiches out of it. Putting it under the broiler with a big slab of cheese melting over it helped, but it was nothing to write home about. Or blog about. Yawn.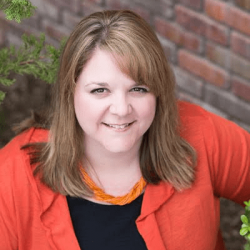 Latest posts by Nicole Burkholder (see all)