Today I'd like to share another resource with you. Hip2save is by far the best site out there when it comes to giving you up to the minute internet deals, clearance items from big box stores, coupons to print, freebies- you name it. I follow them on Facebook because then I see the deals throughout the day. Many of them are time sensitive and if you don't jump on them quickly they are gone. You can also sign up for a daily email from the site that gives you the deals of the day and links to every single one of them. AND, every week she does a coupon round-up for the major drug stores, lining up the coupons of the week that you get from the paper as well as those on the internet with the weekly sales from that store. She does all the work for you, and then puts it all in an easy to understand format. Lately, there's also been a weekly school supply coupon roundup to take advantage of all the good deals. The best part? It's all free. I used to pay a coupon site to do the coupon to sale matching for me, but this is just as good and it's free!
I can't give you the specific details of the goodies that I've scored since I started following this site because most of them are going to be birthday and Christmas gifts for my family and they read this blog 🙂 However, I will say that I haven't spent more than $8 on anything, including shipping, and my gift box is FULL! If you are a smart shopper, you know to buy year round when the prices are low and keep things ready in a gift box. This site is a great way to always have something on hand for those last minute hostess, birthday, retirement, anniversary, get well….the list goes on and on…gifts!
No one from Hip2Save paid me to say nice things about them 🙂 I just wanted to share the wealth and encourage you to stretch your hard earned pennies!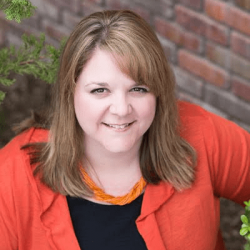 Latest posts by Nicole Burkholder (see all)