In a word: underwhelming.
The final product after my second attempt
Tonight for dinner we ate the first of my four freezer to crock pot meals that I put together on Tuesday. Click here for the recipes and how-to's. I pulled out the bag this morning but, of course, I forgot to get it into the crock pot at the 8 hour mark, so I waited until this afternoon and set it to 4 hours on high instead. When it was time to eat, I pulled out one of the chicken breasts and put it on a bun with some provolone and the pepper, onion and pineapple toppings. There were two immediate problems: One, I failed to pound the chicken breasts before I put them in the freezer bags, so they were so thick it was a bit ridiculous to put them in a bun. Two, everything was so drippy wet (it looked like soup when I opened the crock pot) that my bun was immediately turned into soggy nastiness.
Not looking too promising at this point…
I threw away the bun and tried eating the chicken and toppings with just a fork, but it was a little dry and really tasteless. This recipe really didn't have any seasoning to begin with, and it was obvious. So, to salvage my meal, I shredded the chicken breast to make it manageable on a bun. I buttered my bun, layered chicken (now heavily seasoned with salt and pepper), toppings and cheese and then put it under the broiler to melt the cheese and crisp the bread.
If at first you don't succeed…
The verdict: MUCH better. It was at least palatable at this point. When I put the boys' sandwiches together, I shredded their meat for them so it wouldn't be too hot and to help them get it down. Bryce ate the whole thing, and that's really saying something. So I definitely want to try this again. But I don't think I'd do it as a freezer meal. Grilled chicken breast, grilled peppers and onions and grilled pineapple rings sound so much better!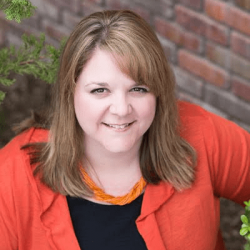 Latest posts by Nicole Burkholder (see all)