I just finished the most delicious plate of jalapeno popper stuffed chicken! But that will have to wait for tomorrow. Because first, I'm going to tell you about how I spent my morning making four meals for a family of four for $20. And, all I have to do is toss the contents of the bag into the crock pot for 8 hours and my meal is ready. Score one for being prepared!
A couple days ago I saw a pin for crock pot freezer meals. There are a lot of freezer meals floating around Pinterest, but so many of them are casserole-type dishes. These caught my eye because you can cook them in the crock pot and the recipes sounded really good. There was also a great variety-not four different ways to cook chicken breast. The original blogger has set it up as a great tutorial, so please go check it out. I'll just cover the basics of what we did today. Jamie (my sister-in-law) and I decided to go in together to purchase the ingredients for these four meals. The recipes are designed to make two meals each, so it was perfect. We each went through our own pantry to see what we already had, and then made up a list of what we needed to buy together. (Neither of us like curry, so we didn't make that meal at all) Our bill was only $24 for all the ingredients- $12 for each family. I used my WIC voucher for the produce, and I already had some of the meat, so when I added it all up, it would be closer to $20 total for someone purchasing all the ingredients. Still, that's only $1.25 per person!
When we got home from the grocery store, we separated out the ingredients for each meal, prepped and cut the veggies and meat and tossed them into gallon sized zip-loc bags. I now have four meals ready to go in my freezer for those days that I know I will not have time to cook or it is too hot to turn on the oven!
To make it simpler, I'm going to list the recipes that I made that serve our family of four. If you want to make two meals, just double the recipe or click here to see her shopping lists.
***Disclaimer***
I have not actually eaten any of these meals yet, so I don't know what they taste like, nor how they will turn out. I'm going merely by what the ingredients are and faith. 🙂 I will come back and update after I've had each meal.
3 chicken breasts (one for each adult and one for the kids to share)
1 cup of chicken broth
1 small cans of pineapple rings (I used tidbits)
1 red bell pepper sliced into thin strips
1/2 large onion sliced into strips
Provolone cheese
Whole wheat buns or lettuce wraps
Put everything into a gallon bag except cheese and buns. Place frozen into crock pot and cook on low for 8 hours. Place chicken, peppers and onion on a bun and top with melted provolone cheese.
1 1/2 pounds of round steak, cut into ½ inch thick strips.
1/4 cup flour
1/2 tsp of salt
1/2 tsp pepper
1/2 large onion chopped
a few garlic cloves- 4-5 crushed
1/2 green pepper sliced
1/2 red pepper sliced
1 16oz can of tomatoes
1 tbsp beef bouillon
2 tsp of Worcestershire sauce
1tbsp of steak seasoning
1 tbsp of steak sauce
Directions: Toss steak strips in mixture of flour, salt and pepper. Mix together beef bouillon,Worcestershire sauce, and steak sauce and pour into bag. Add remaining ingredients. Cook on low 8 hours. Serve with rice and a side salad.
6 new potatoes peeled and cut into ¼ inch round slices
1 can of cream of your choice potato
1 can of water
1 ham steak, cubed
4 oz cheddar cheese
2 cups of broccoli
salt and pepper
Directions: Place everything into one bag. Cook on low for 8 hours.
3 chicken breasts
1 15 oz. can of black beans, drained and rinsed
16 oz bag of frozen corn
1 can of Rotel
1/2 jar of salsa
1/2 packet of taco seasoning
1 cup of cheddar cheese
Directions: Divide everything except cheese evenly into two bags. Cook on low for 8 hours. Serve over rice or on corn tortillas with rice as a side.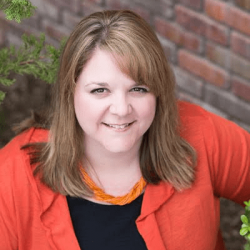 Latest posts by Nicole Burkholder (see all)