Today we went to Griffith Park Observatory to celebrate 12 years of marriage.  It was a beautiful day to be outside and I was so glad to have a day off together.  As we were coming home, I was trying to think about what I would blog today.  I am preparing for Charlie's first birthday party on Friday, and Pinterest has certainly helped with a lot of clever ideas!  It's also giving me several days worth of blog material.  I picked something easy to do tonight.  
I opened two cans of Rotel (which I'll be using for Friday night's dinner) and cleaned them out.  Then I took some wrapping paper (which will also be the table runner on Friday night) and wrapped each can.  I filled one with plastic forks and another with napkins.  Super cute, super easy, and it goes right along with my color scheme now!  The ones in this blog are a little fancier with paper and bows, but since this is a boy's party I figured less is more 🙂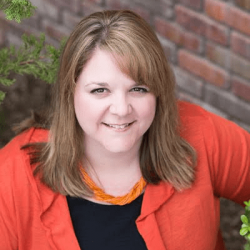 Hi, I'm Nicole!I love chocolate chip cookies, good grammar, and trying new things. Pinterest is my happy place. Come follow me down the rabbit hole!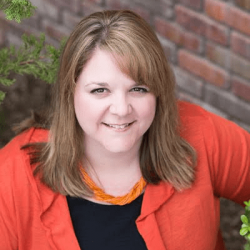 Latest posts by Nicole Burkholder (see all)