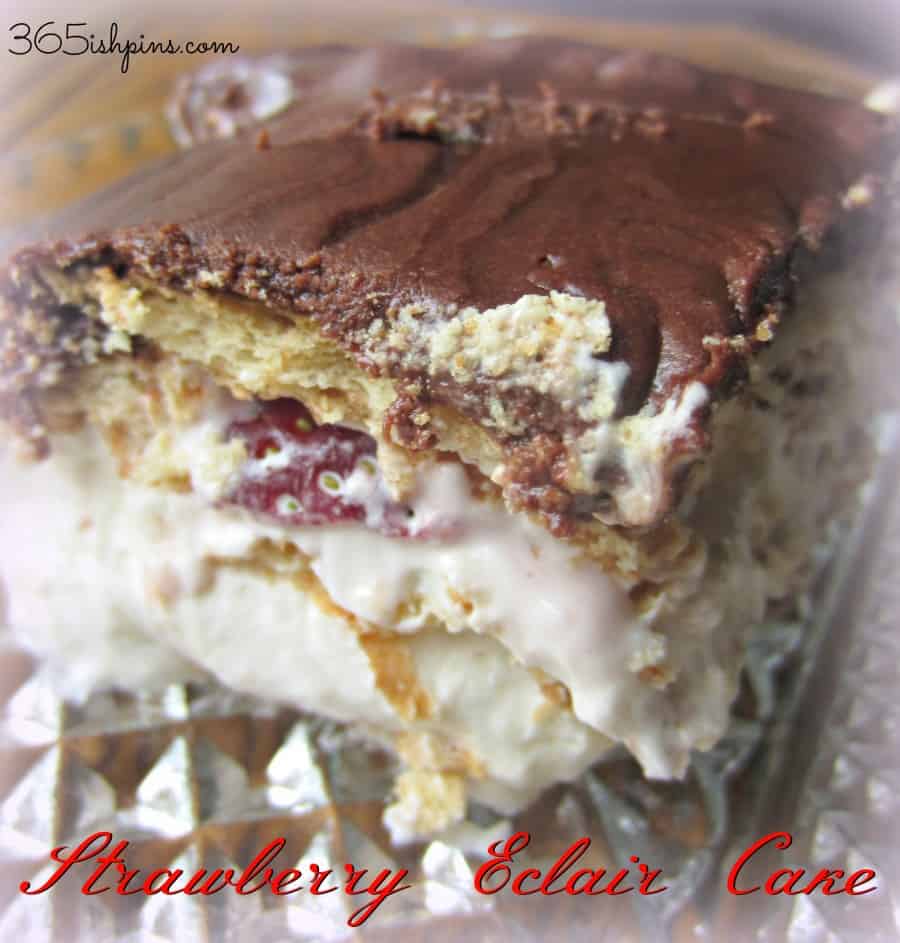 I have made (and loved) Chocolate Eclair Cake for many years, but when I saw this post by Shugary Sweets I was intrigued.  Why on earth didn't I think of ever playing around with the flavors?  I'm just glad somebody did, so I would have a chance to try it for myself 🙂  My husband and I did another Pinterest date night at home and we made this easy no-bake dessert.  It's a good thing we brought it over to a family gathering last night, or I would have eaten the entire pan myself.  Seriously.  
Strawberry Eclair Cake
Adapted from Shugary Sweets
Ingredients
1 box Honey Graham Crackers (14.4oz)
2 pkg (1oz each) Cheesecake JELL-O Pudding mix
2 1/2 cup milk
12 oz Cool Whip, thawed
1 pint fresh strawberries, hulled and sliced
1 tub chocolate frosting
Directions
Mix pudding mix with milk using a whisk. Beat for about 2 minutes, by hand. Fold in Cool Whip, set aside. Layer a 13×9 baking dish with one layer of graham crackers. Top with half of the pudding mix. Lay half of the sliced strawberries on top of the pudding. Repeat the layers with grahams, remaining pudding and remaining strawberries. Top with one more layer of Grahams. Warm the frosting tub in the microwave (after removing the foil) for 30-45 seconds to make it easy to pour over the top of the graham cracker layer.  Cover and refrigerate 2 hours (although it's always better the next day) 🙂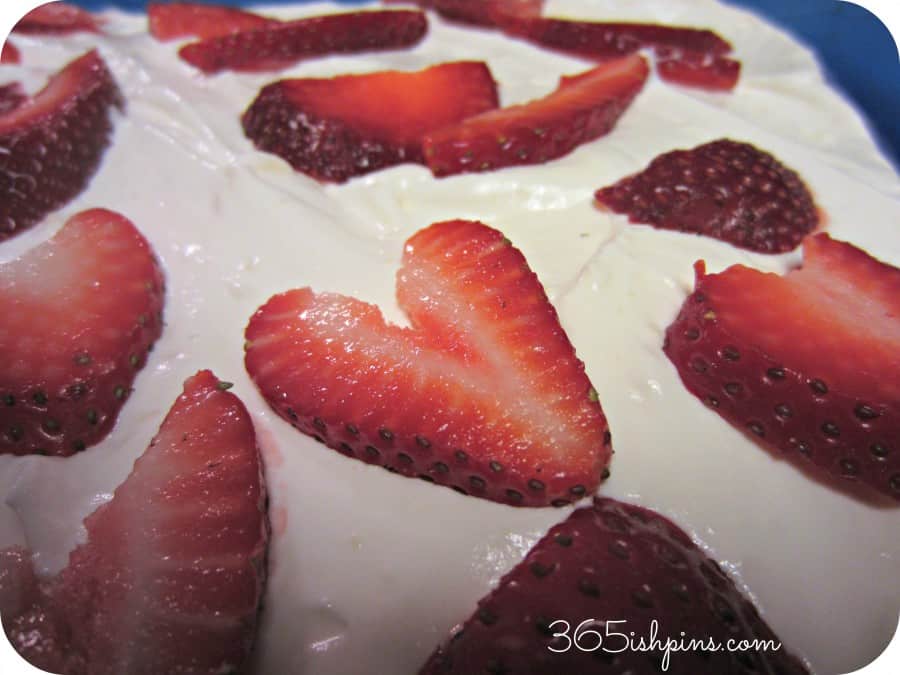 Linking up with: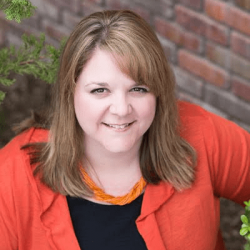 Hi, I'm Nicole!I love chocolate chip cookies, good grammar, and trying new things. Pinterest is my happy place. Come follow me down the rabbit hole!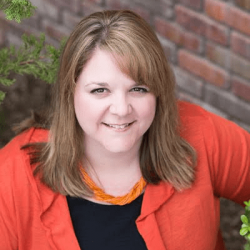 Latest posts by Nicole Burkholder (see all)