I love anything that makes my life easier, especially when it comes to cleaning!  So I LOVE Magic Erasers!  They really are like magic!  However, there are sites out there claiming they can do everything from cleaning scuff marks off the floor to picking your kids up from school for you.  So, as is the nature of this blog, I tested one claim out for myself.
We have an iced tea maker that never gets puts away.  It stands in the place where most people's coffee makers would be.  That's because, especially during the hot months, we make a pitcher every day.  Anyone who drinks tea knows how badly it will stain the glass and the pitcher is even worse.  Here is what ours looked like:
This gets cleaned every day, because we are always making a new pitcher of tea!  The plastic just absorbs the color and it looks nasty!  Granted, some serious elbow grease WILL take care of it, but this is the reality of what it often looks like.  So I took the Magic Eraser to the inside of our pitcher for a few minutes and this is what it looked like afterwards:
The more recent stains wiped right off with no work whatsoever.  The bottom still needed lots of scrubbing because that's where the tea sits and soaks if it doesn't get used up immediately.  So my conclusion is this: use the Magic Eraser on a daily basis and you'll avoid having the soaked in stains that are shown here.  It is not, however, a magic bullet that will instantly wipe away days of neglect.  I guess I can't just buy a thousand of these things and leave them around the house like little cleaning fairies.  Too bad.
For more ideas on how to use Magic Erasers (I can't speak to the validity of them-I only tested this particular claim) click here.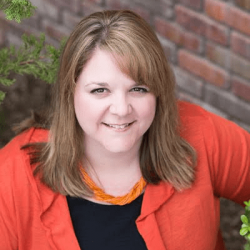 Latest posts by Nicole Burkholder (see all)