Got a trillion calories to spare today?  Then you might just want to try these over-the-top brownie bars!  I, on the other hand, will be taking these to a casual get-together this evening and NOT coming home with them.  Peanut butter cookies, Reese's Peanut Butter Cups, Snyder's Butter Pretzels and chocolate brownie makes these a two-glasses-of-milk kind of treat!This dessert was submitted by a Facebook fan for trial and review on the blog.  It's not something I would have been drawn to, since I'm not a huge fan of peanut butter, but I gave it an honest effort.  In my opinion, the pretzel crust is what sets these apart from every other cookie/brownie bar out there.  It adds a hint of salt with a great butter flavor and some much-needed crunch.  You can't get away from the "boxed" taste in this dessert, but if you're looking for something easy to toss together, this will make you popular at the next potluck!
Peanut Butter Brownie Bars slightly adapted from Baby Gizmo
Ingredients:
2 ½ cups crushed butter pretzels
1 cup melted butter
5 tbsp sugar
Betty Crocker Peanut Butter Cookie Mix and all the ingredients the mix calls for
Brownie Mix (13×9 family size box + all the ingredients the mix calls for)
Snack Size Reese's Peanut Butter Cups (2 – 10.5oz bags)
After crushing the pretzels (I just used a bowl and the bottom of a glass as a makeshift mortar and pestle), press them into the bottom of a greased 9″x13″ pan.  Mix the cookie dough according to instructions and spread over the pretzels.  (This isn't easy, so keep the scoops of cookie dough small to make it easier to cover the crust.)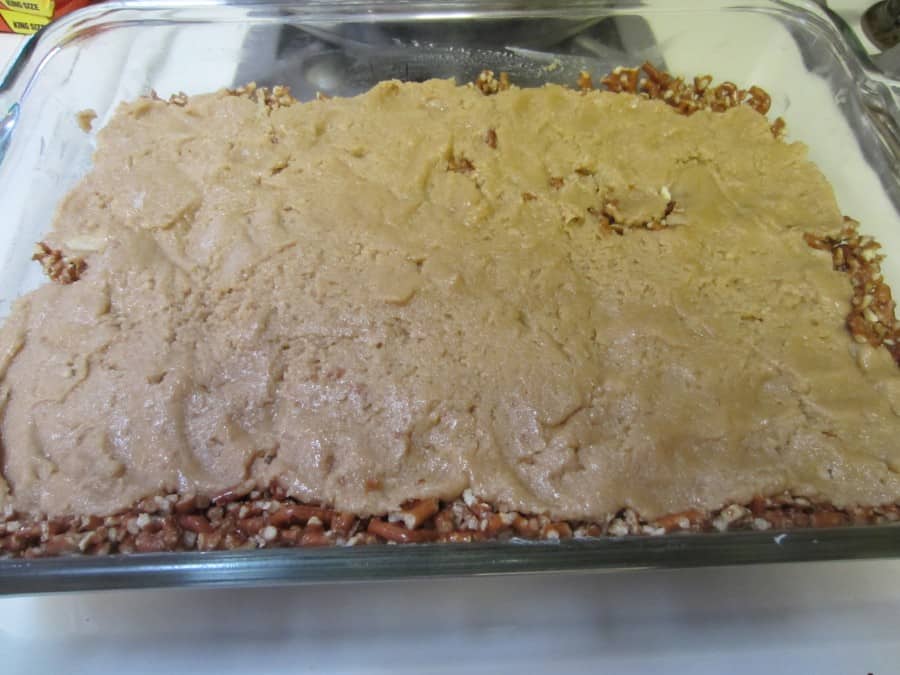 Place chopped or whole peanut butter cups over the cookie dough.  I bought half the candy called for in the recipe because otherwise this would have been a REALLY expensive recipe!  And really, chopped in quarters, you have plenty of coverage.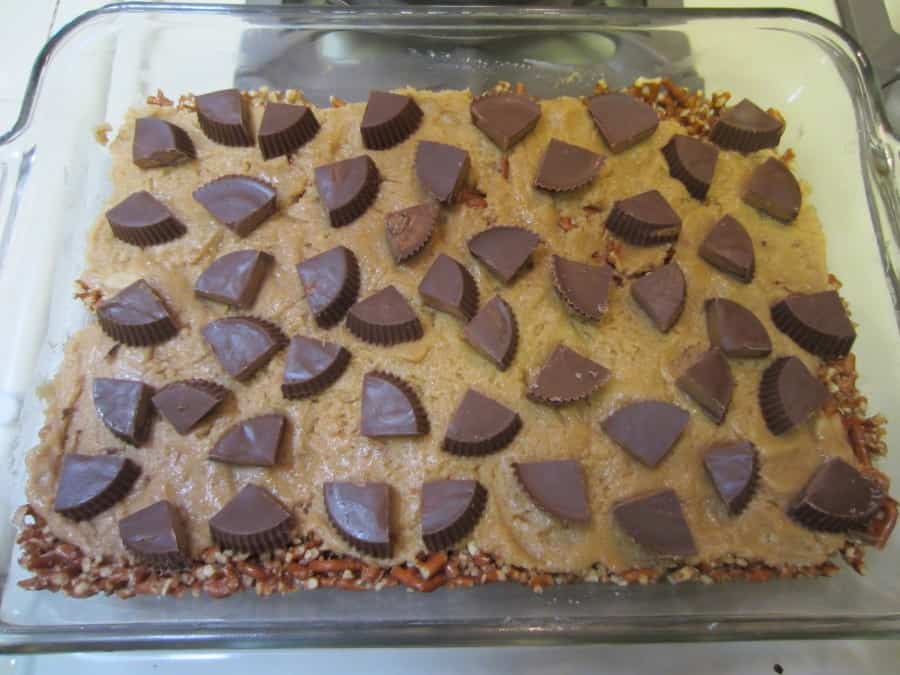 Mix the brownie mix according to package instructions and pour over the top.  Place in oven and bake at 350° for 45-55 minutes.  I baked mine for about 50 minutes and the brownie was still really underdone beneath the "crust."  Oh, and if you don't look at my oven, I won't look at yours 🙂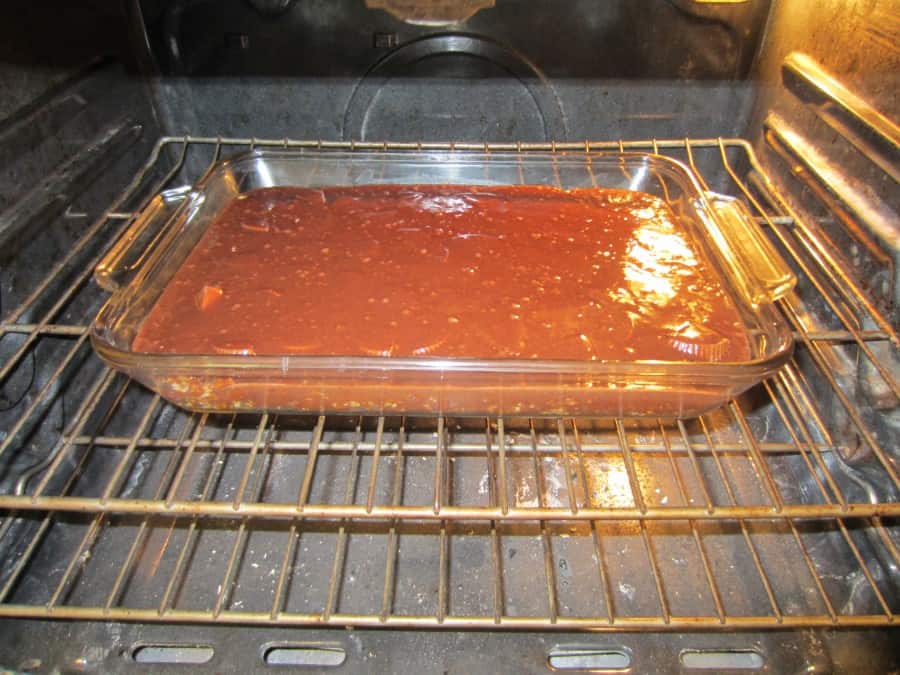 Cool for at least 10 minutes and then enjoy with a LARGE glass of milk!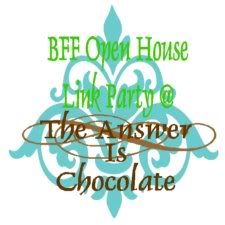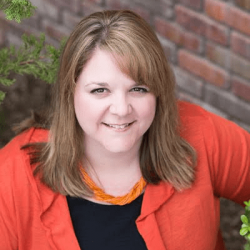 Hi, I'm Nicole!I love chocolate chip cookies, good grammar, and trying new things. Pinterest is my happy place. Come follow me down the rabbit hole!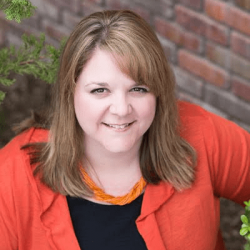 Latest posts by Nicole Burkholder (see all)