I am reading through a couple different Bible reading plans right now. They are both from You Version, a Bible app for all things Apple as well as Kindle and probably every other tablet out there. One of the plans is called One: A Marriage Devotional by Jimmy Evans. The verse for the day was Genesis 2:24.
"Therefore shall a man leave his father and his mother, and shall cleave unto his wife; and they shall be one flesh."
I've always loved that verse. I just love the imagery of the word cleave. It always reminds me of the story of one of David's Mighty Men, who fought alone for so long that his sword "clave" to his hand. Both of those words are the same Hebrew word, dabaq. The author of the devotional talked about how the definition of that Hebrew word is energetic. I did a little word study of my own and it is also translated as "cling, stick, stay close, follow, keep close, stick to, stick with, follow closely, join to, overtake and catch." One of the definitions is "to pursue closely." While I was doing an image search to go with today's post, I came across the picture above from Jolene Engle's website. I follow her on Pinterest and keep up with her site regularly, as she has some great teaching on marriage. She wrote an excellent article about being a wife who pursues her husband, based on the story of the Shulamite woman in Song of Solomon. Click on the photo above to link to her site and read that in its entirety.
What stayed with me about the devotional and the following word study was the fact that, once again, marriage is work. It takes an effort to cling to one another and pursue each other. Getting lazy and apathetic in our day-to-day lives is so very easy. We begin to take one another for granted. Going with the flow just won't work. It becomes too easy to fall into a mundane routine and the passion and spark between two former lovers is gone.
Think about what made you fall in love with each other in the first place. Do you remember the work and effort that you put into the relationship? Trying to look nice, acting with thoughtfulness and kindness toward the other person, purposely making time for one another -why do we let that go after the dating/honeymoon phase is "over"? Don't take your spouse for granted. This week, make an effort to pursue your mate. Take his hand in the car, go visit him at work for lunch, initiate intimacy-whatever it may be that shows you are making a conscious effort to cleave to your Beloved!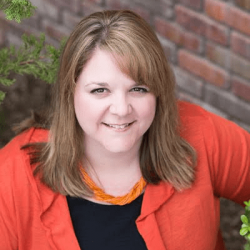 Latest posts by Nicole Burkholder
(see all)