Have you ever had one of those creamy, delicious orange Popsicle with the vanilla ice cream in the center? They taste so refreshing and transport me right back to childhood. Have you ever tried one in cookie form?
I have been waiting for Spring to roll back around so I could post about these. I started this blog last June, so there were a few Pinterest recipes and projects I had already tried, but the season wasn't right for posting. (Who wants to read about eggnog recipes in July?) So even though I just did a post about Oreo Cheesecake Cookies, I'm going to introduce you to another delightful creation: Orange Creamsicle Cookies.The photo above is not mine (if that wasn't obvious already :)) It come from the source I found for this recipe, The Girl Who Ate Everything. I have featured several of her recipes on my blog because they are just plain yummy!
My only cautions/suggestions about this recipe would be to:
1. Make sure the orange zest gets thoroughly mixed into the dough so you don't end up with overly strong flavors in one cookie.
2. Don't be tempted to add more wet ingredients into the mixture. It seems very dry, but they will bake up beautifully. These are soft, cake-like cookies that don't spread much.
Ingredients:
2 1/2 cups all purpose flour
3/4 teaspoon baking soda
1/2 teaspoon salt
1 cup (2 sticks) butter, softened
1/2 cup sugar
1/2 firmly packed brown sugar
1 large egg
1 teaspoon vanilla extract
2 tablespoons orange zest (about the zest of 2 oranges)
2 cups white chocolate chips or vanilla chips
Instructions:
Preheat oven to 375 degrees.
In a small bowl, combine flour, baking soda, and salt; set aside.
In a large bowl, cream butter and sugars until light and creamy. Beat in egg and vanilla until smooth. Gradually add flour mixture until combined. Stir in orange zest and white chocolate chips.
Drop rounded teaspoonfuls onto ungreased cookie sheets. Do not flatten cookies; it will make them dry. Bake 8 – 10 minutes or until golden brown around edges. Do not overcook! Cookies will be plump. Cool for several minutes on cookie sheets before transferring to rack to cool completely. Store in airtight container.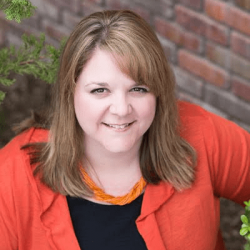 Latest posts by Nicole Burkholder
(see all)