Do you treat your husband like you're his Mommy? "Don't forget to wear your coat; Don't you think you've had enough to eat tonight? I think you should wear this instead. That's not the right way, here, let me help you…" You may think you're just trying to helpful, but it makes your husband feel like you think he's incompetent.
I saw an article on Pinterest called 5 Ways Wives Unwittingly Disrespect Their Husbands. It was posted on Raising Godly Children, but the poster has his own site, godshelpformarriage.com, where he also wrote a follow-up post to that article. The author was Daniel Robertson. He took some flak for from people for relating a story about how he felt disrespected by his wife when they were first married. He admitted he was also in the wrong, but people tend to jump onto the "reply" section and leave scathing remarks without doing their homework first 🙂 His original post had some great thoughts and reminders for women who love their husbands, but sometimes forget that his primary need is RESPECT. I always love to read things from a man's point of view, so I'd like to share them with you here, along with my own thoughts.
You act like his mommy. I mentioned some examples of this above. This is one thing that my husband was very frustrated with when we were first married. I didn't even have kids at the time 🙂 But for most women, the "mothering instinct" is natural with us, and we tend to go to that, even when it's unnecessary. Jared would always say, "I married a wife, not a mother. I already have one of those." At the end of a long day of mothering, I will still catch myself occasionally falling into the "mom voice" as I talk to Jared. I have to make the conscious decision to remind myself to be a help to my husband, not a parent. Do you?
You undermine his decisions. Nothing will communicate disrespect more than if your husband puts his foot down about something and you still figure a way around it. Especially when it involves the kids. They will watch to see if Dad's word really is law, or if Mom is secretly in charge. Moms tend to let their hearts melt when the kids ask so sweetly for something. But if Dad has already said no, back him up! If you don't, you are harming them exponentially more than what they are "missing out" on.
You take over with the kids. This goes hand in glove with #2. So he's dressed them in an outfit you would NEVER put together. Or they had pancakes and fish sticks for dinner. Does it really matter? He may read the bed time story in a different way than you do. Be thankful he's involved with the kids at all! Let him lead, love and discipline them as he sees fit. Unless it's something dangerous (really dangerous, not "they might fall and bump their heads when you wrestle with them like that) leave him alone!
You answer questions for him. Nothing gives away a "hen-pecked husband" more than when someone speaks to him directly and his wife jumps in and starts talking over him. Even if the question involves both of you, let him lead a conversation once in a while. You might learn something new about him. 😉
You don't consult him on major decisions. When we were first married, this was something that took getting used to. A single person makes their own decisions about where to go, what to do, how much to spend, etc. When you become a married couple, you cannot make those decisions alone. Set a dollar amount and determine that you will never spend more than $— without first consulting the other person. Don't make plans like vacation reservations or taking a new job without your mate's input! You are a team for life.
I have to admit, I am or have been guilty of all of these at some point. But a simple apology, or sitting down to clear the air and plan things out together may be just the thing to heal your husband's hurt feelings and give him that respect he so desperately needs. Which will, in turn, give you the love and affection that you as a wife need. Win-win! 🙂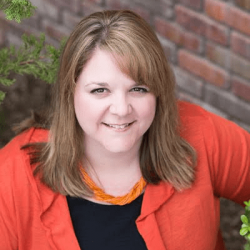 Latest posts by Nicole Burkholder
(see all)